10 Best Things to Do in Cannes
What's Cannes Most Famous For?
Cannes' main asset is its location on the French Riviera, between Fréjus and Nice. The Mediterranean seaside position of this city, established here for over 2,000 years, gives it an all-year-round warm and pleasant climate. Famed for its film festival, which attracts international movie stars and throngs of fans every year in May, Cannes has a lot more to offer its visitors than just movie theaters.
There's a good deal of cool things to do and discover in Cannes. The items listed below are just a starter for you to enjoy in the first few days of your stay. From museums to local markets and from casinos to island hopping tours, Cannes is a very pleasant city to spend your vacation. Check out what's Cannes most famous for below.
What are the best things to do in Cannes?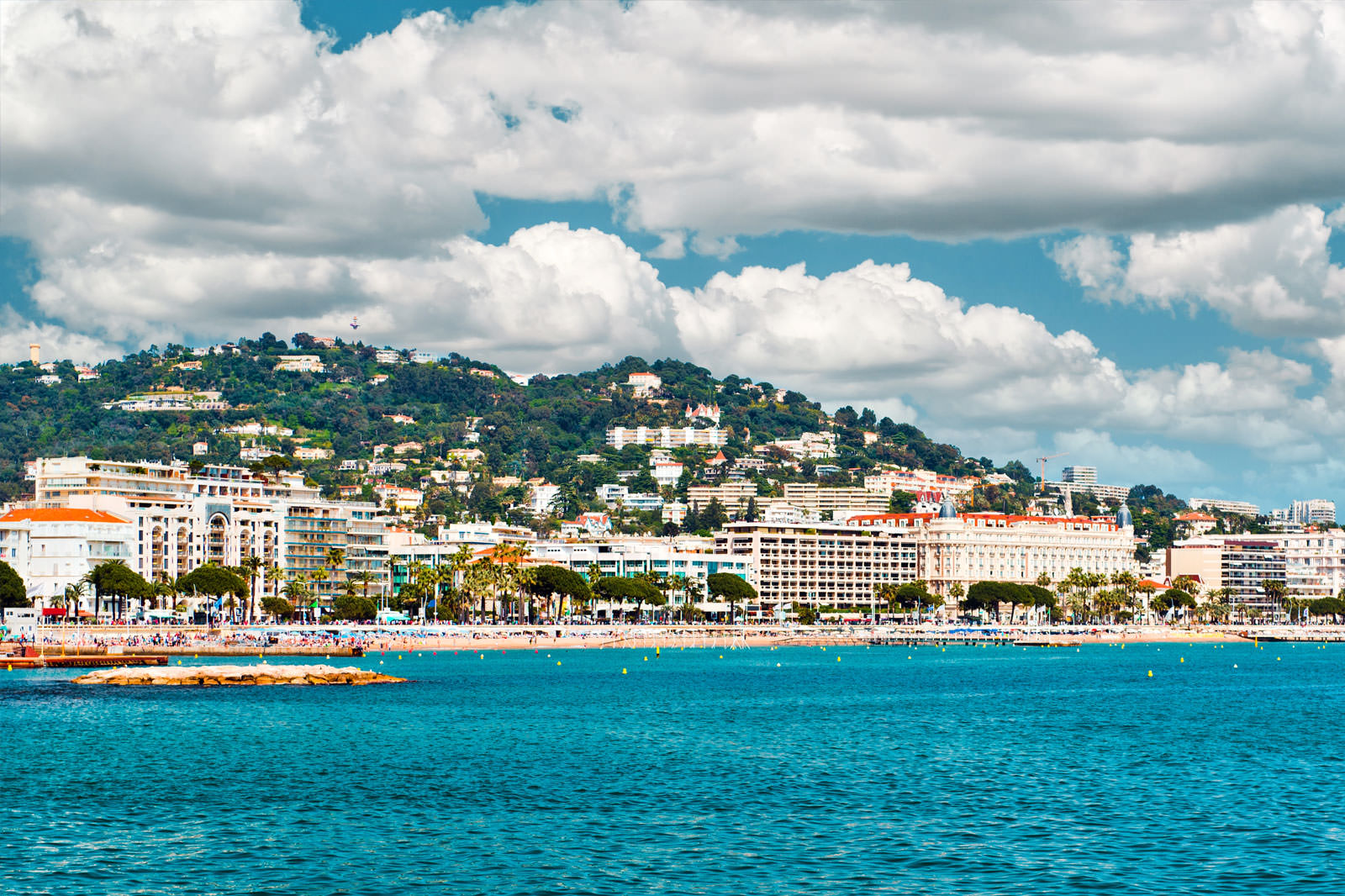 Start your day at La Croisette
Soak up the Cannes atmosphere on the city's most famous promenade
La Croisette is a good starting point of your visit to Cannes. This 2-km-long boulevard runs along the Mediterranean Sea, bordered by a splendid beach on one side and by luxury hotels, boutiques and restaurants on the other side. La Croisette is a great people-watching spot, especially during Cannes Film Festival, as it's busy from early morning 'til late. Strollers and joggers roam the wide sidewalk alongside the beach, while other people prefer to sit and relax on one of the benches. The many bars and restaurants right on the beach also offer pleasant places to watch the world go by.
Location: La Croisette, Cannes, France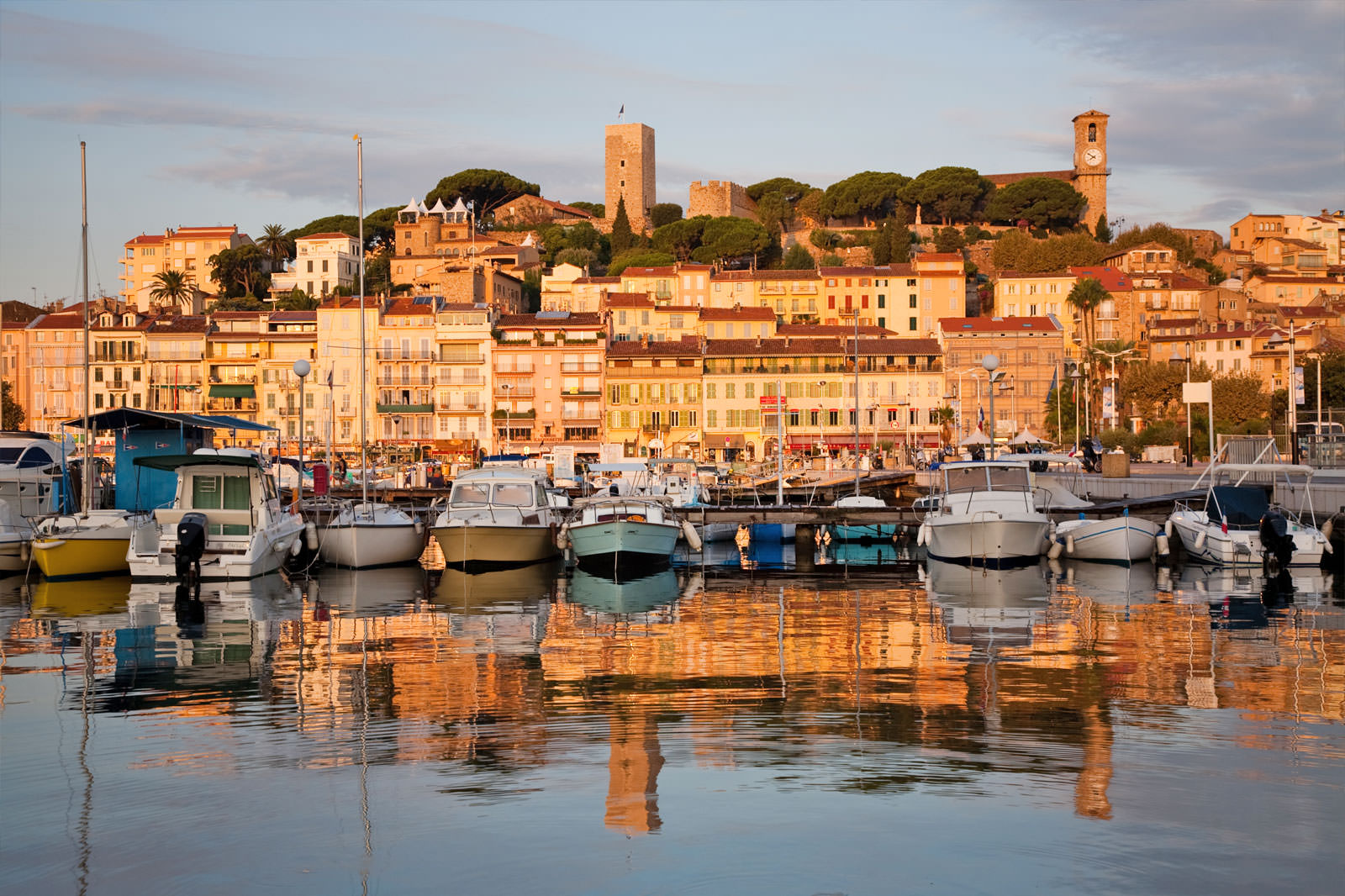 Wander around Le Suquet
Take a stroll in the old quarter of Cannes
Le Suquet is the old quarter of Cannes. Located at the western end of La Croisette, right next to le Vieux Port, you'll find a great choice of quaint local restaurants in the meandering cobbled lanes, as well as a few of Cannes' landmarks such as Forville Market, Musée de la Castre, and the Tour du Masque de Fer (The Man in the Iron Mask Tower). Le Suquet is settled on a hill, so it offers stunning view of the port and the city.
Location: Le Suquet, 06400 Cannes, France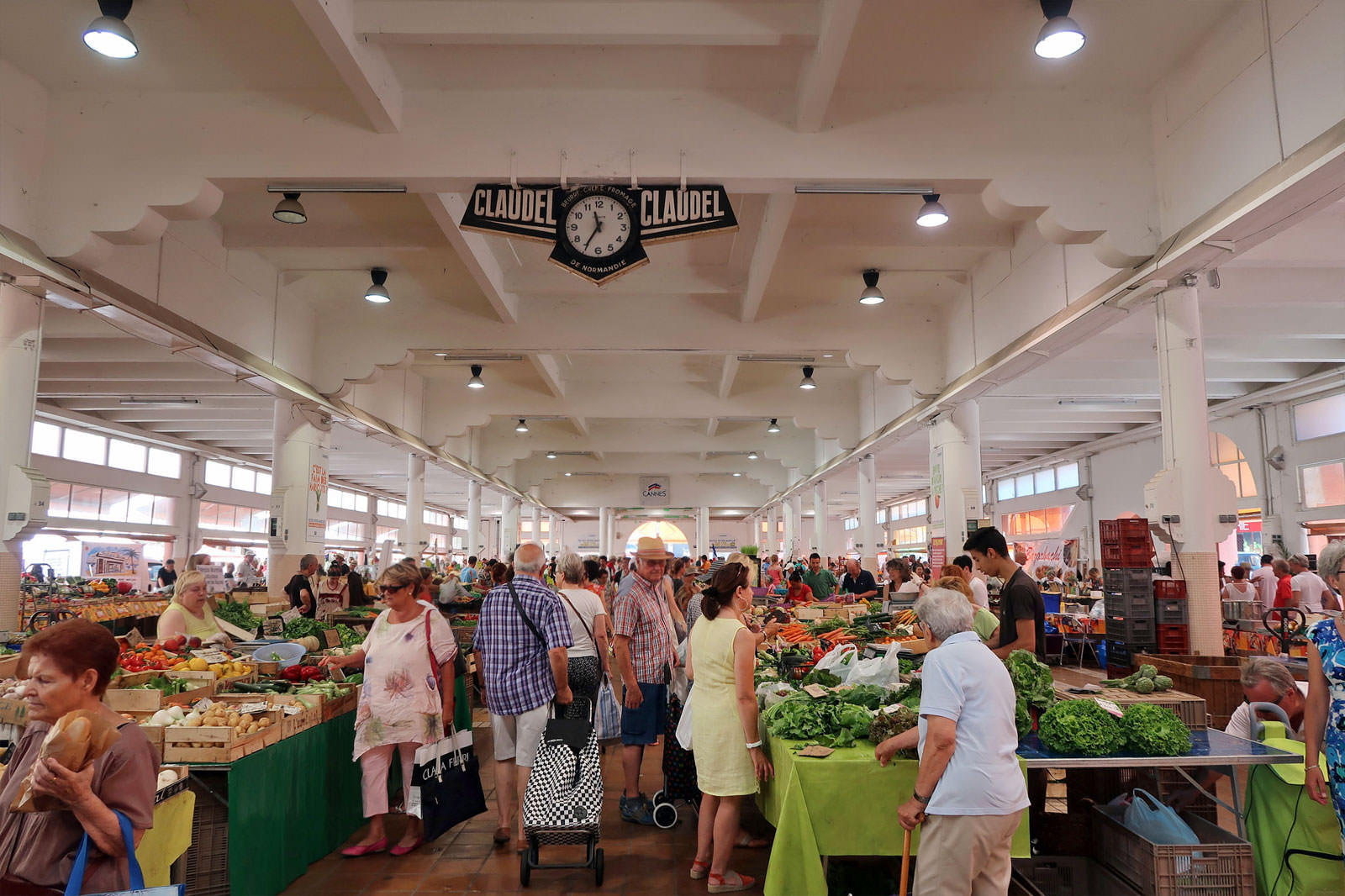 Shop at Marché Forville
Get a glimpse of the local daily life at this famous fresh market
Mingle with the locals at Marché Forville, a covered market that occupies a 3,000-sq-m area located 150 meters northwest from the Vieux Port, behind Cannes City Hall. Established since 1934, it's the most famous market in Cannes. You'll find a great range of fresh products here, including yummy cold cuts and cheeses that you can sample while strolling around the stalls. On Mondays, Marché Forville becomes a flea market where you can find a hectic assortment of antiques and second-hand items for sale.
Location: 6 Rue du Marché Forville, 06400 Cannes, France
Open: Fresh market: Tuesday–Sunday from 7am to 1.30pm. Flea market: Mondays from 7am to 5pm
Phone: +33 (0)4 92 99 84 22
photo by Bex Walton (CC BY 2.0) modified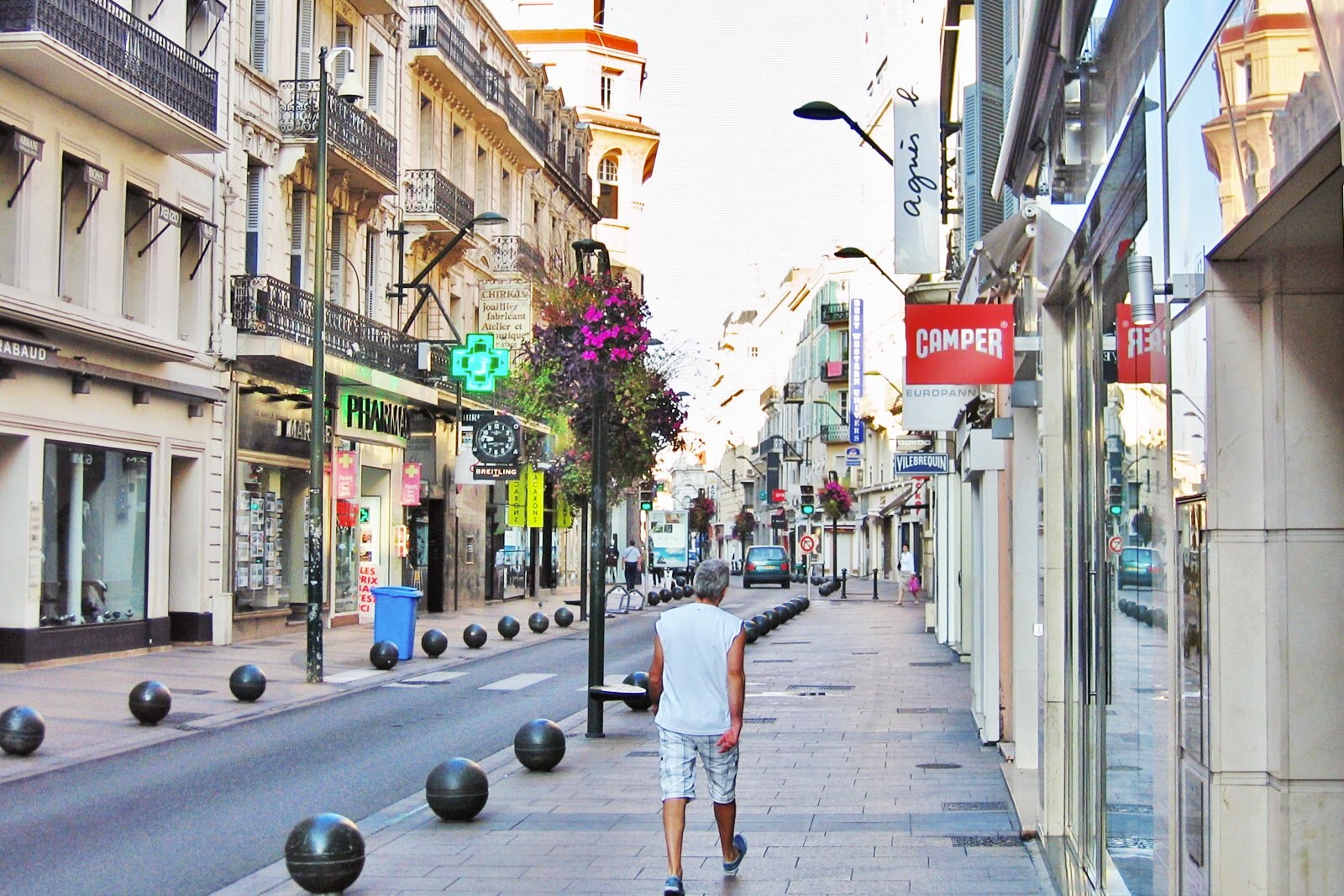 Go window-shopping in Rue d'Antibes
Take a stroll in one of the liveliest shopping streets in Cannes
Stretching for 1.2 km from Rue du Maréchal Joffre to Rond-Point du Général Maubert, parallel to the Croisette, Rue d'Antibes is a famed shopping street in Cannes. Fashion, jewelry, cosmetics, shoes – the list of items on sale in this lively street seems endless. Featuring famous brands such as Zara and Swatch, as well as standalone smaller boutiques, Rue d'Antibes is slightly less upscale than the Croisette. During your stroll, you can stop by one of the tearooms, pâtisseries or cafés located in this street for a gourmet break.
Location: Rue d'Antibes, 06400 Cannes, France
photo by qwesy qwesy (CC BY 3.0) modified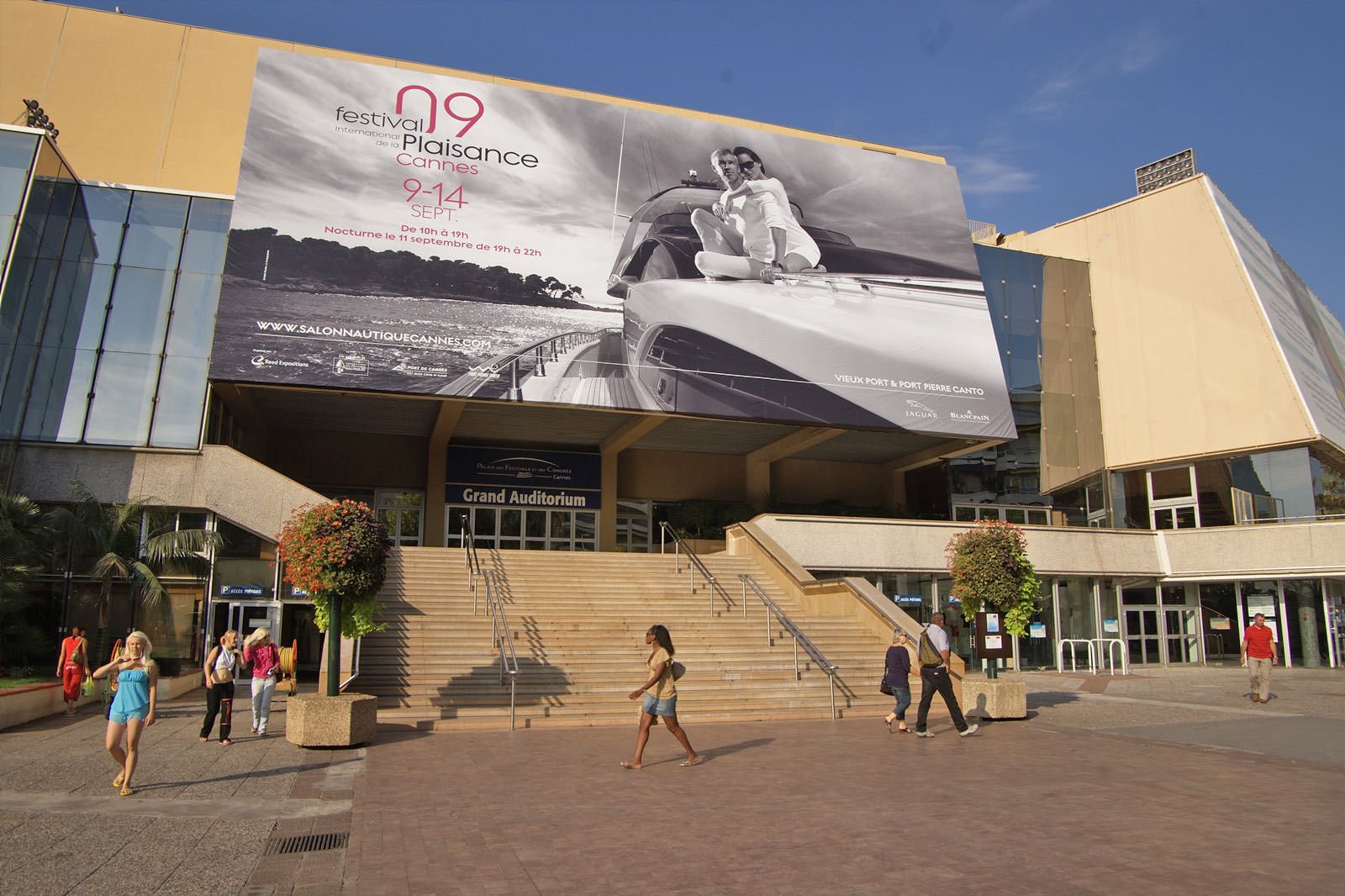 Take a selfie at the Palais des Festivals
Walk up the red carpet at Cannes Film Festival
Officially named Palais des Festivals et des Congrès, the Palais is a convention and cultural center renowned for hosting the world-famous Cannes Film Festival every year. Even if you come to Cannes outside of the festival dates – usually in May – you can get your photo taken on the red carpet that has become the iconic landmark of the festival. You can also attend one of the many cultural performances scheduled here, from music to theatre and from dance to humor.
Location: Palais des Festivals et des Congrès, 1 Boulevard de la Croisette, 06400 Cannes, France
Phone: +33 (0)4 92 99 84 00
photo by Marco Bernardini (CC BY-SA 2.0) modified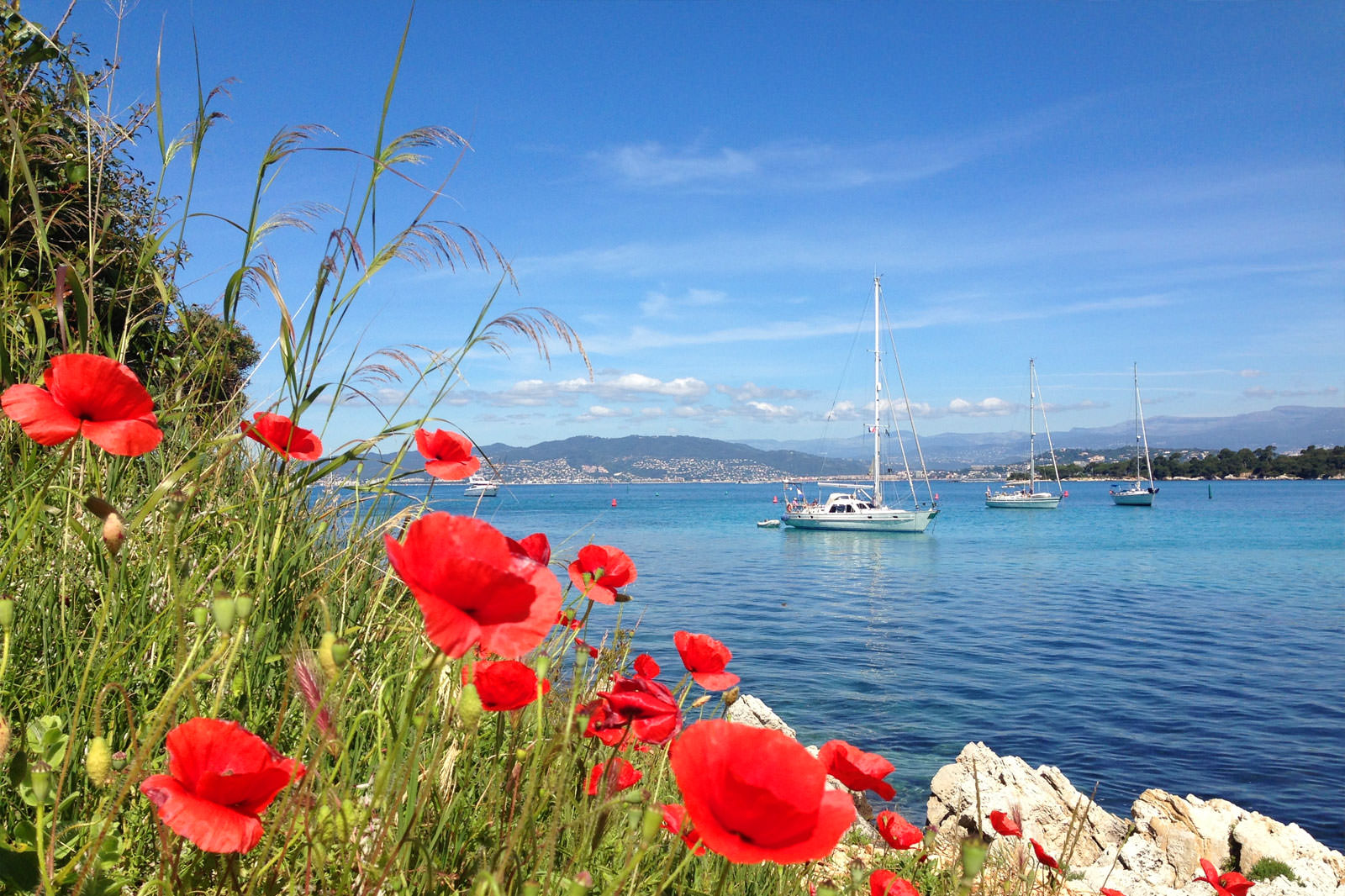 Hop to Île Sainte-Marguerite
Take a breath of fresh air in the largest of the Lérins Islands
Lying about 2 km southeast of Cannes, Île Sainte-Marguerite is served all-year-round by a ferry departing from Quai du Large in the Vieux Port. As it takes only 15 minutes to get there, it's the ideal destination for a short trip. Covered by a state forest, Île Sainte-Marguerite is a great place for a scenic nature stroll. You can also visit the cell once occupied by the Man in the Iron Mask in Fort Royal, a historic state prison converted into a youth hotel and museum. Sainte-Marguerite village hosts a few restaurants, which open only from April to September.
Location: Île Sainte-Marguerite, 06400 Cannes, France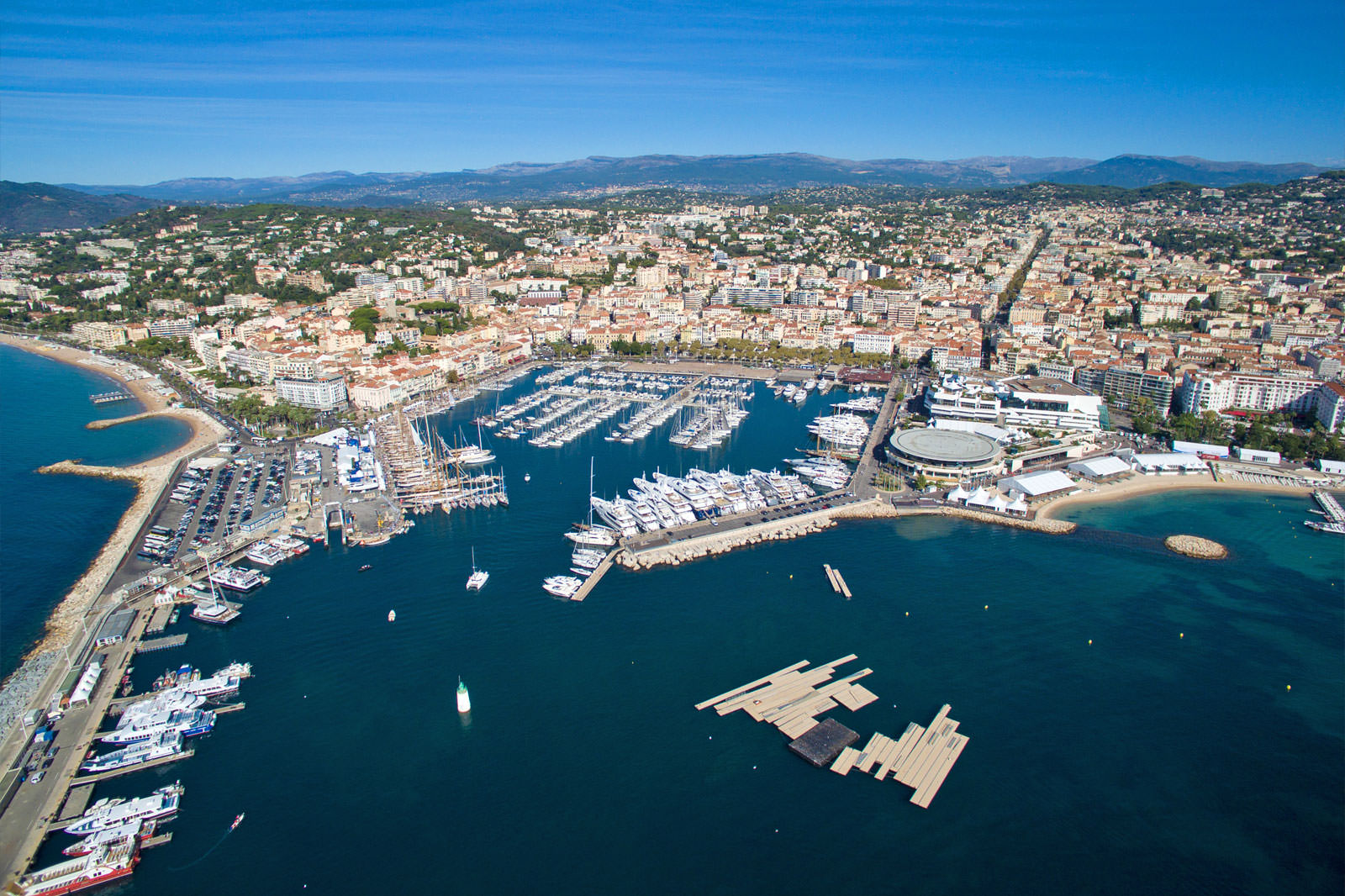 Roam around le Vieux Port
Take in the refreshing sea breeze while strolling along the quays
Located at the foot of Le Suquet, the old quarter of Cannes, the Vieux Port is a pleasant place for a stroll and for a relaxing break while enjoying a drink on the outdoor terrace of one of the many bars and restaurants lining Quai Saint-Pierre. Cannes Vieux Port mostly berths leisure boats, a good range of luxury yachts, and a few fishing boats. It's a place buzzing with activities, especially in September, when the yearly Cannes Yachting Festival is held. It's one of the biggest boat shows in Europe.
Location: Jetée Albert Edouard, 06400 Cannes, France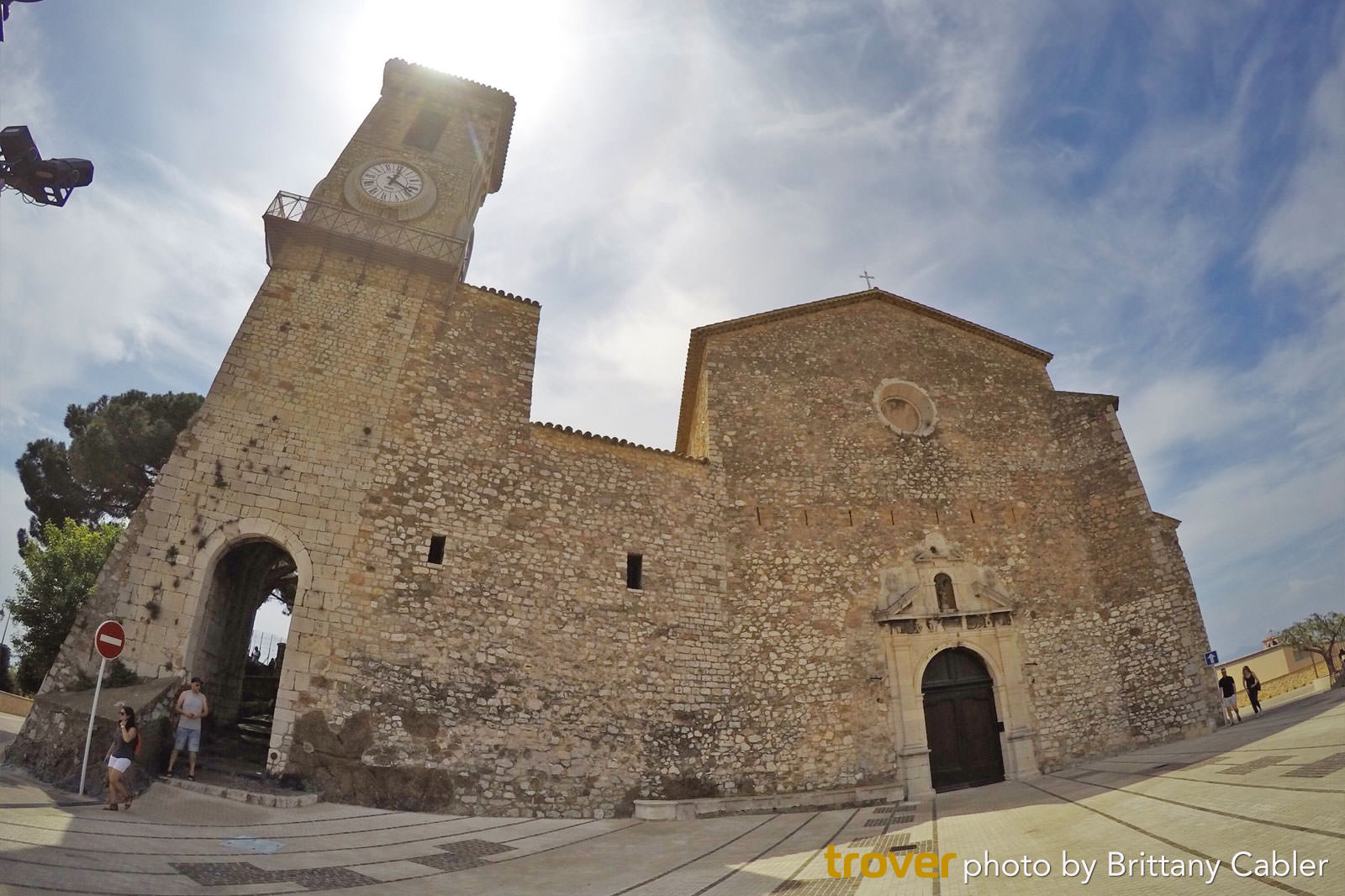 Visit Musée de la Castre
Go for a global journey in an historical edifice
Located at the top of Le Suquet hill, above the Vieux Port, Musée de la Castre is an eclectic museum in a 12th-century castle listed as a national monument. From Himalayan primitive arts to Mediterranean antiquities, and from African music instruments to oriental paintings, you'll go for a truly global journey through history and culture at the Musée de la Castre. Get to the top of the square tower to take in a unique 360-degree view of Cannes.
Location: 6 Rue de la Castre, 06400 Cannes, France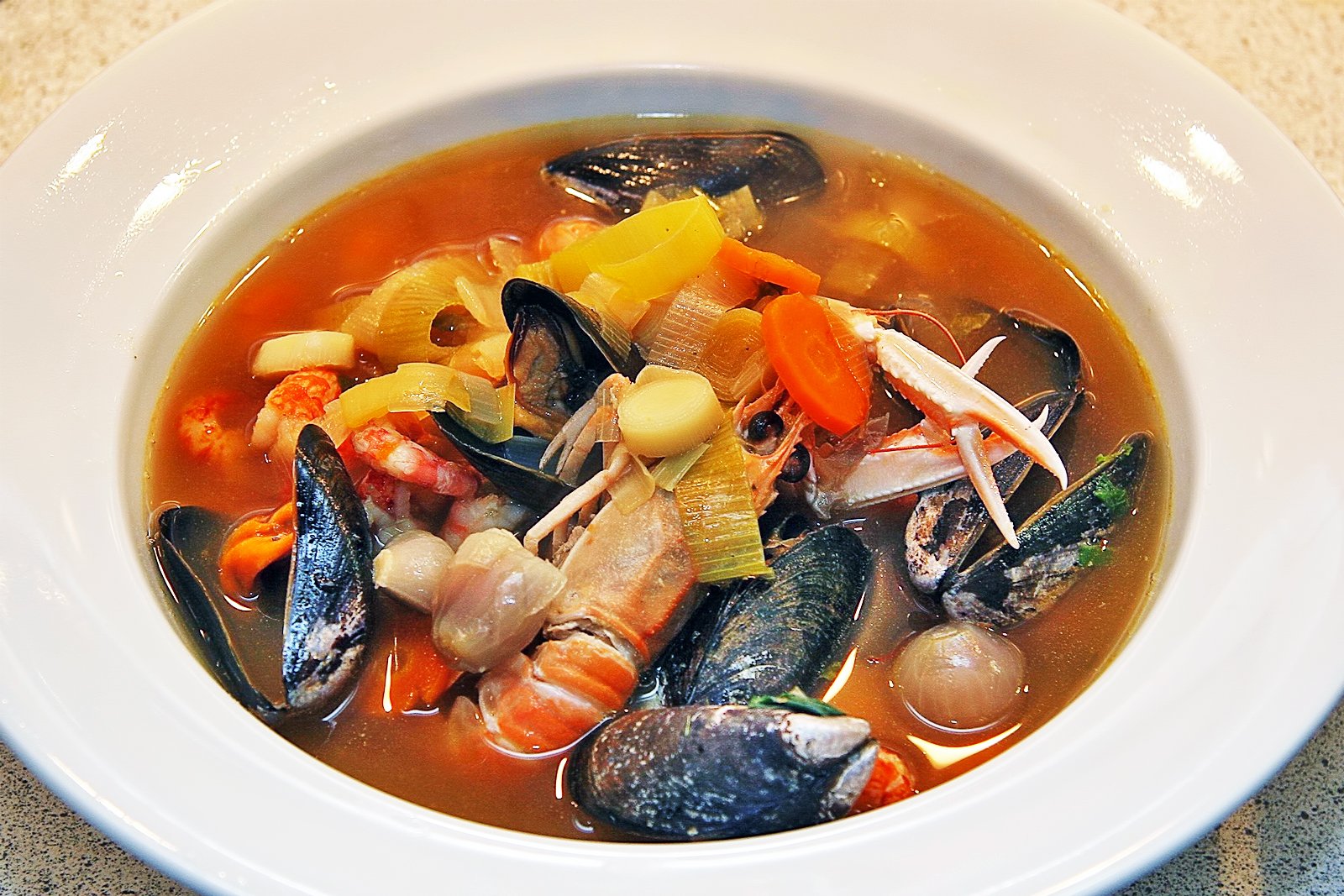 Dine at L'Assiette Provençale
Enjoy a 3-course Mediterranean dinner in le Vieux Port
Located on Quai Saint-Pierre in the Vieux Port, L'Assiette Provençale is a famous small restaurant that offers an excellent dining option at reasonable prices (between €20 and €30 for a 3-course meal). You can sample a good choice of Mediterranean specialties, such as home-made Bouillabaisse (fish soup), battered zucchini flowers, and sea bass fillet à la plancha, served with small cannelloni stuffed with squid. The service and atmosphere are excellent.
Location: 9 Quai Saint-Pierre, 06400 Cannes, France
Open: Open for lunch and dinner
Phone: +33 (0)4 93 38 52 14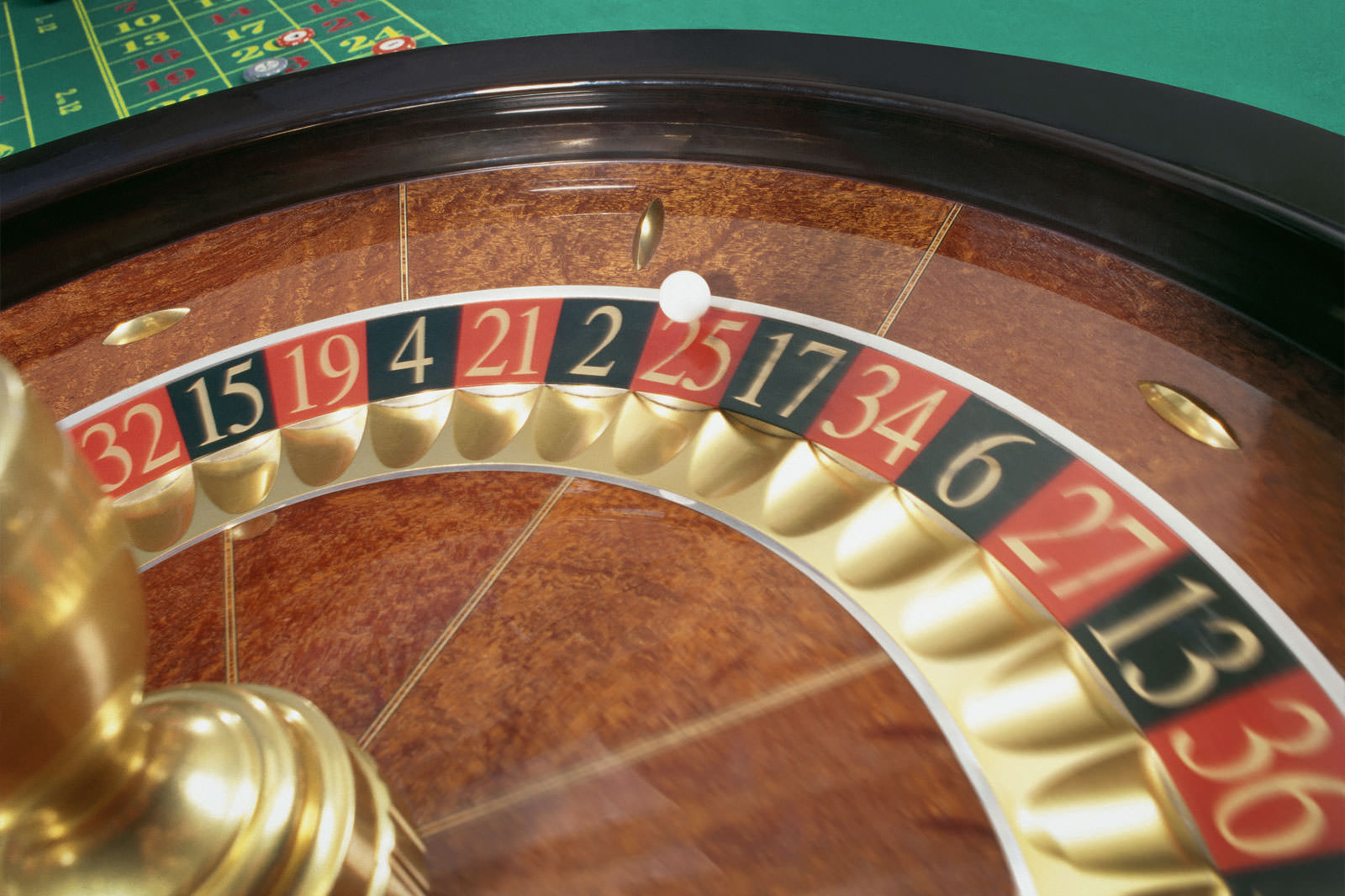 End your day at Le Croisette Casino Barrière
Gamble in a luxurious casino
Le Croisette Casino Barrière is a glamorous venue where you can spend a thrilling night in Cannes. From slot machines to English roulette and from baccarat to poker, you can play all the classic casino games at Le Croisette. Located at the northwestern corner of the Palais des Festivals, the casino has a certain classical touch that gives you the feeling to be part of the cast in a French gangster movie from the '60s. Besides gambling, you can dine or just enjoy a drink at the bar. Musicals, magic and cabaret shows are also programed on occasions. Do not forget your passport to be allowed to enter the casino.
Location: 1 Espace Lucien Barrière, 06400 Cannes, France
Open: Monday–Friday from 10am to 3am, Saturday–Sunday from 10am to 4am
Phone: +33 (0)4 92 98 78 00