10 Best Shopping Destinations in Europe
European Cities for Your Unforgettable Retail Therapy
Many of the world's best and most famous shopping capitals are dotted around Europe. This makes the vast, diverse and cosmopolitan continent a treasure trove when it comes to retail therapy. From Nordic shopaholics' paradises to the sun-kissed, boutique-blessed boulevards of southern European cities, there's a destination for every kind of shopper, and somewhere for everyone to indulge themselves a little.
Whether you're on the lookout for global big-name brands or quality independent boutiques with a real story of their own to tell, Europe is where it's at when it comes to world-class shopping. You'll find yourself laden down with bags of perfect, splurge-worthy purchases – and in need of some extra checked luggage for the trip home.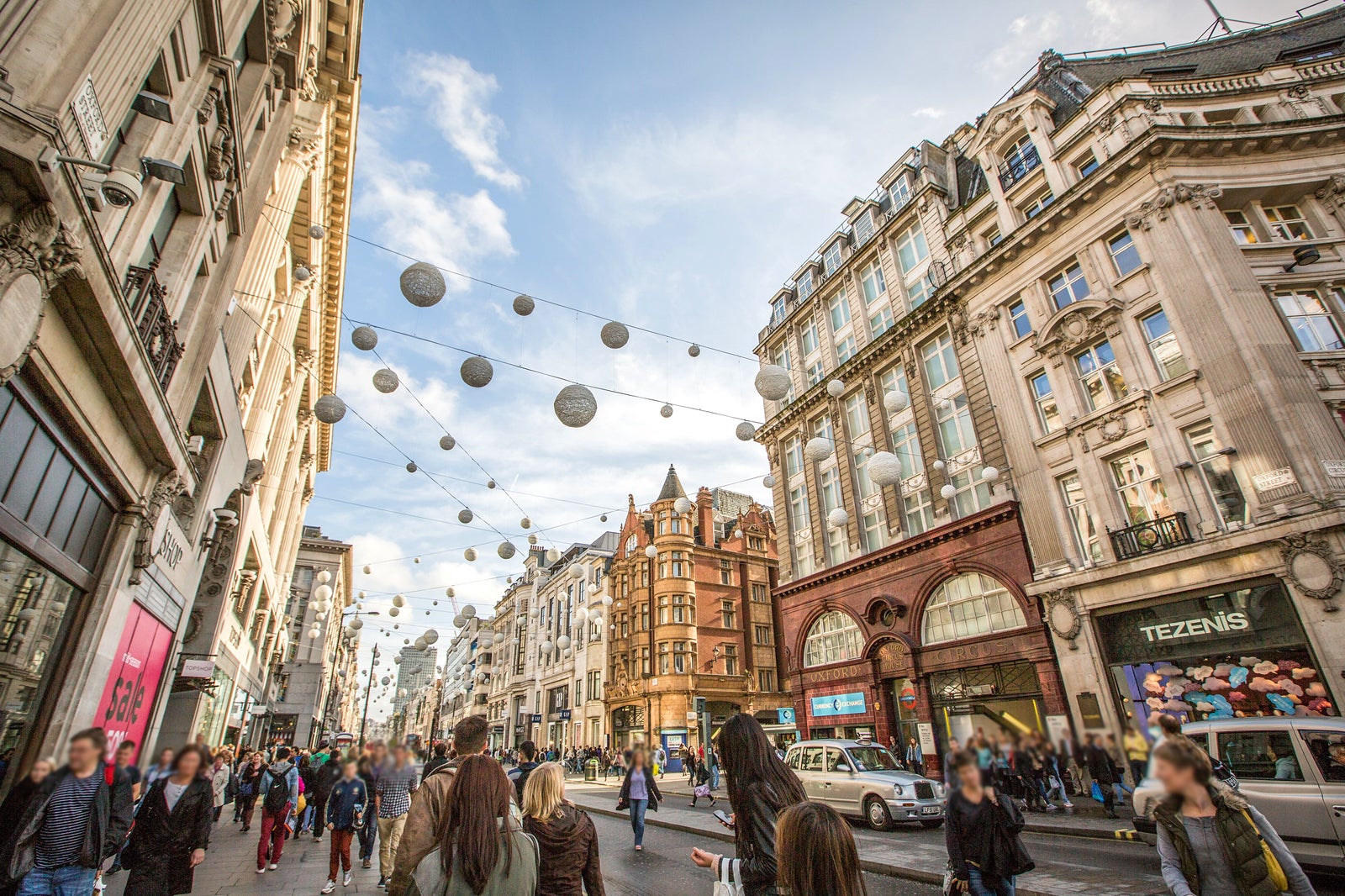 Oxford Street
The best of British and beyond
Oxford Street runs through the heart of central London and is one of the busiest shopping streets in Europe. While you might have to battle the crowds, you're all but guaranteed to find just what you're looking for.
There are more than 300 shops and restaurants set along this easily walkable stretch of almost 2 km, flanked on either side by imposing buildings. Expect big, bold and glitzy flagship stores from some of the most renowned British and international brands like H&M, Marks & Spencer and Selfridges. It's also hassle-free getting to and from Oxford Street on London's famous tube.
Location: Oxford Street, London, W1D 1NN, United Kingdom
photo by Tony Webster (CC BY 2.0) modified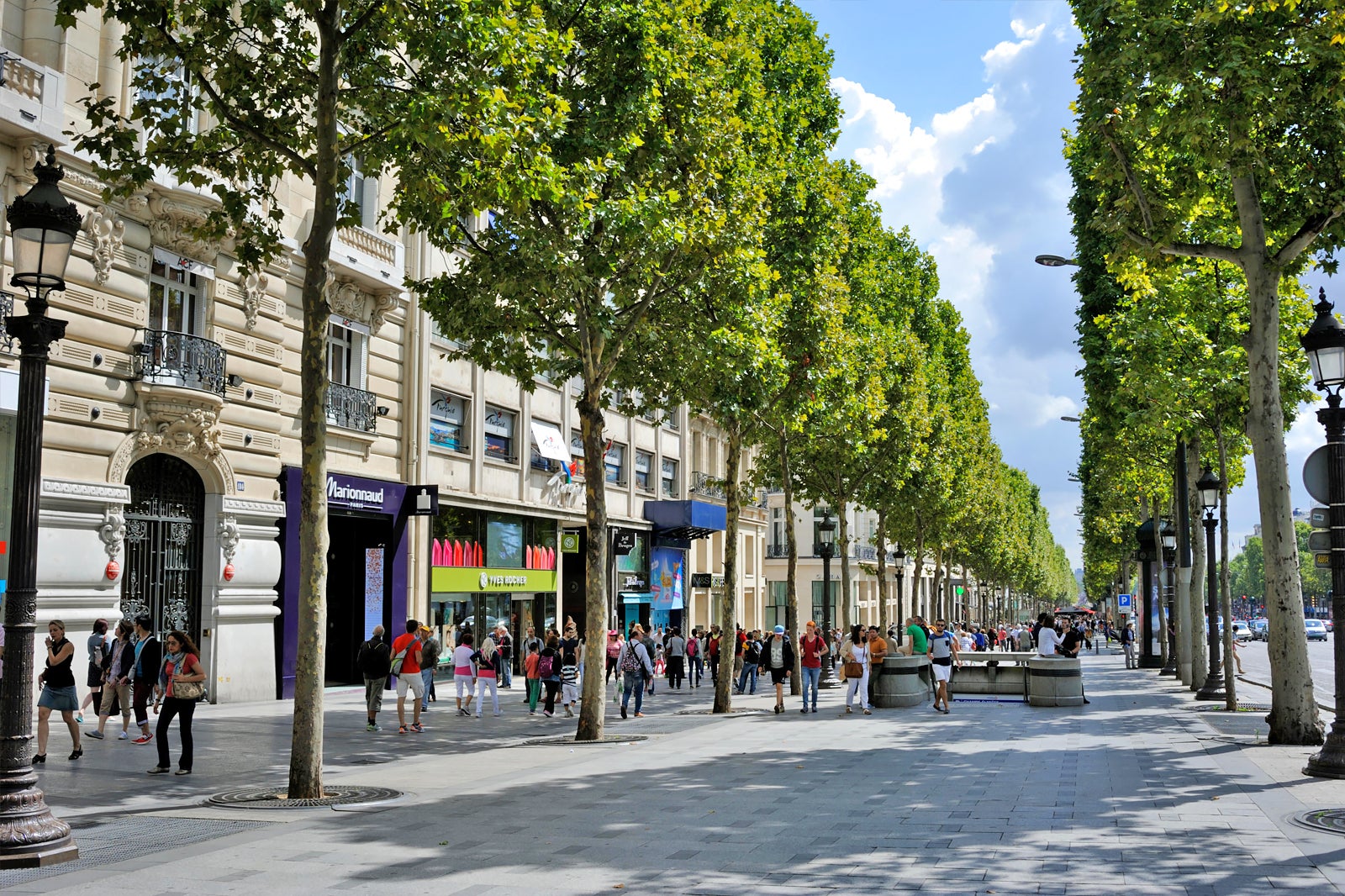 Champs-Élysées
Parisian glamor and high-rolling shoppers
The Avenue des Champs-Élysées is among the most prestigious streets in all of Paris, and it's especially famed for its rich pickings when it comes to high-end shopping. Champs-Élysées' wide, tree-lined sidewalks are almost always thronged with people seeking out the best of the city of love's shopping, which only adds to the ambience.
Just like the most famous shopping streets in all European cities, the Champs-Elysées' length plays host to plenty of ultra-luxe international chains like Louis Vuitton and Chanel, but you'll also find more affordable brands and even some independent shops. Don't forget the Arc de Triomphe monument at the far end of Champs-Elysées for your glam vacation Instagram shots.
Location: Avenue des Champs-Élysées, 75008 Paris, France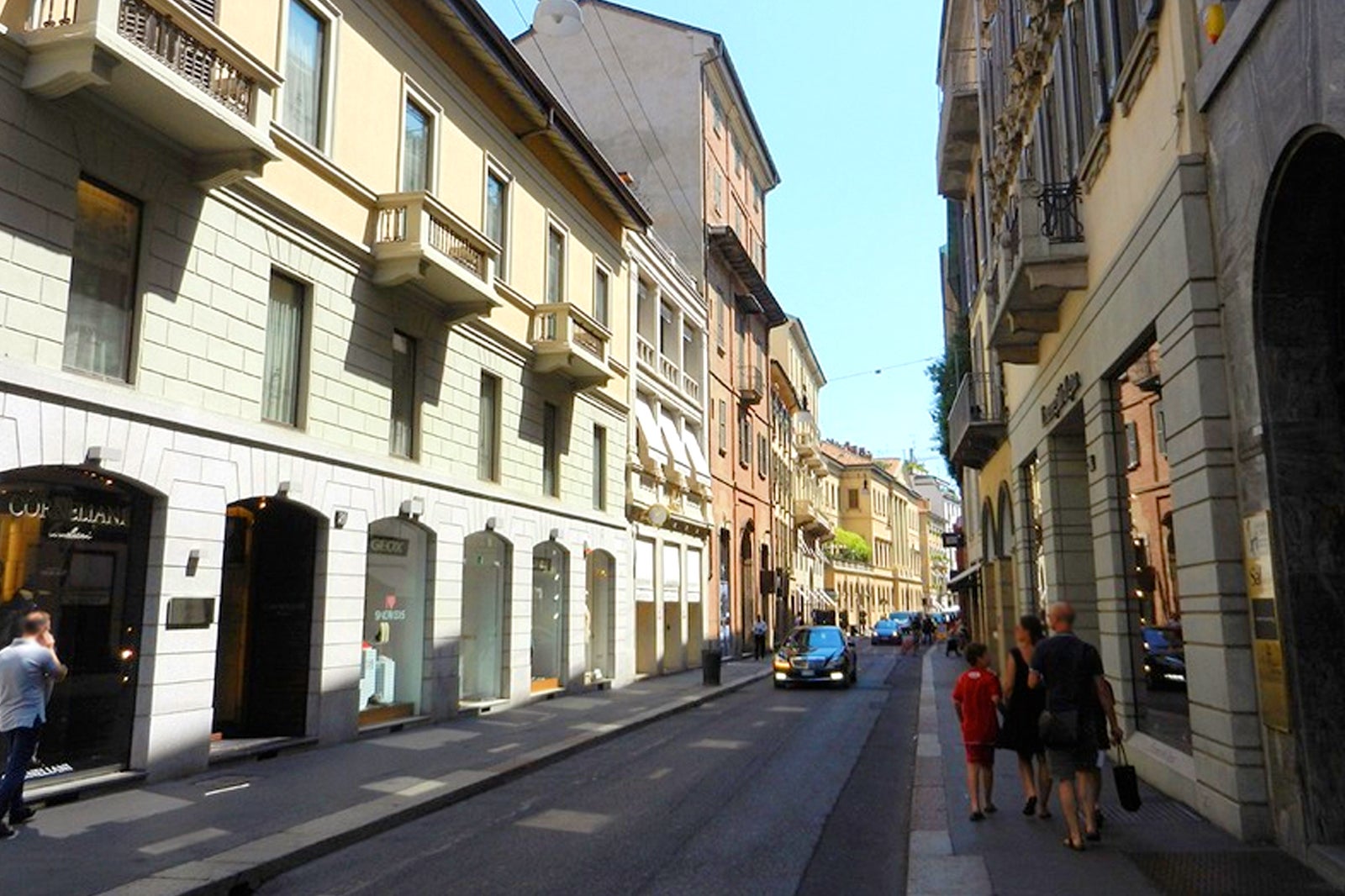 Via Montenapoleone
Milan's luxurious high fashion hub
Milan is renowned for its role as a global fashion hub, as well as for the decadent, high-end shopping experience it offers. Perhaps nowhere is that truer than on Via Montenapoleone, which is often declared to be the most expensive street in all of Europe.
Via Montenapoleone sits within Milan's Quadrilatero della Moda fashion district, and anyone who's anyone in the Italian fashion designer world has an outlet here. The street is also particularly well known for its large number of upscale footwear boutiques. The rich, famous and fabulous come here to spend their fortune but, whether you're looking to splash out or just window-shop, it's still a wonderfully evocative Italian shopping street that's well worth a wander.
Location: Via Montenapoleone, 20121 Milan, Italy
photo by Geobia (CC BY-SA 4.0) modified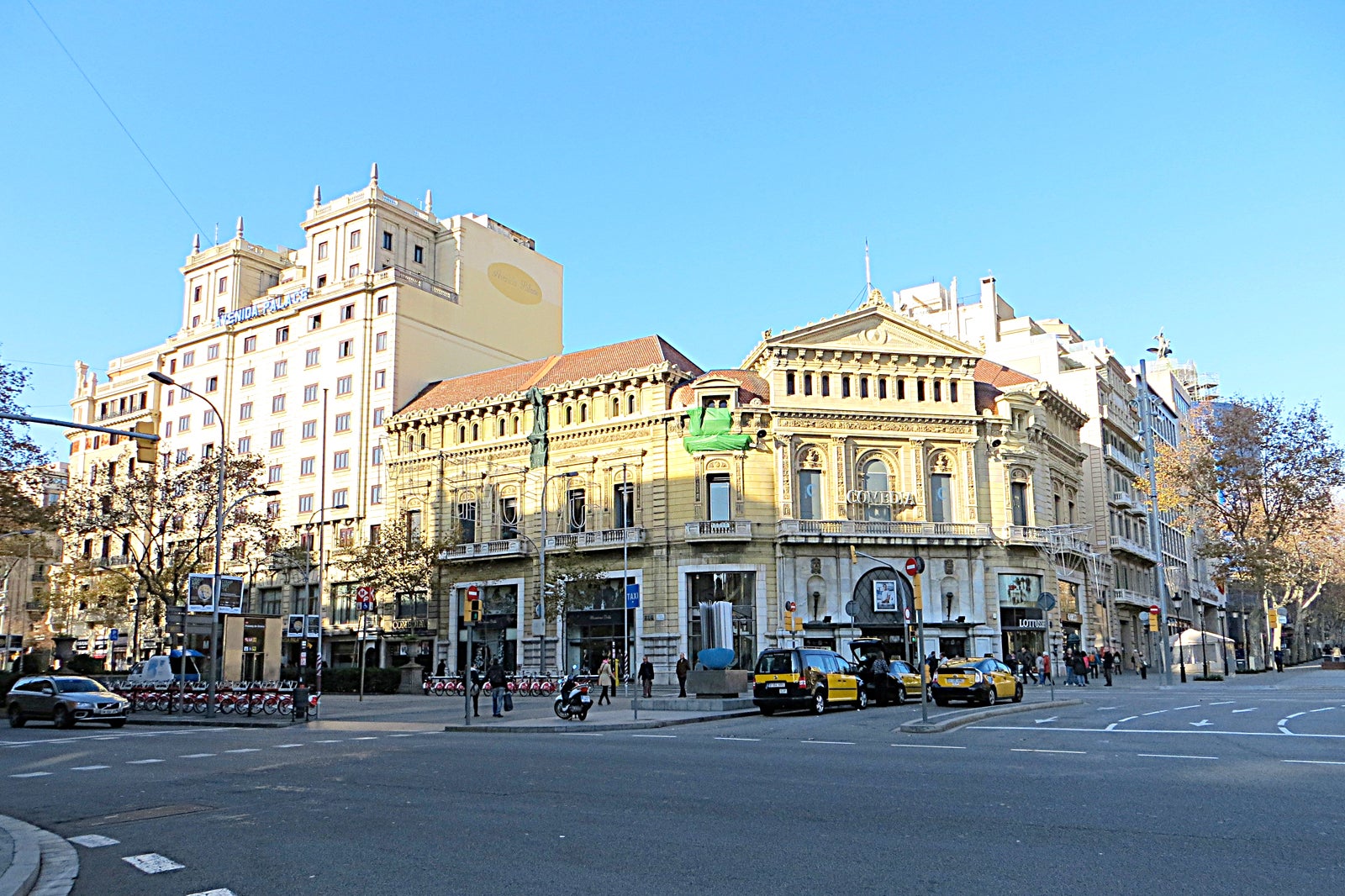 Passeig de Gracia
A long, long stretch of top-notch shopping, plus a healthy dose of culture
Barcelona offers show-stopping architecture and there's plenty of that to see along the Passeig de Gracia, where shopping is the main attraction. The Passeig de Gracia is one of the cosmopolitan Catalonian city's major avenues, and certainly one of its most famous.
The 1.3-km-long stretch of prime retail space links the central Plaça de Catalunya square to the Gracià neighborhood – hence its name. It's a hotbed of luxury shopping, from sought-after international names to boutiques owned by local northern Spanish designers. When you've had your dose of retail therapy, there are countless galleries, museums and cafés to explore and unwind in.
Location: Passeig de Gràcia, 08007 Barcelona, Spain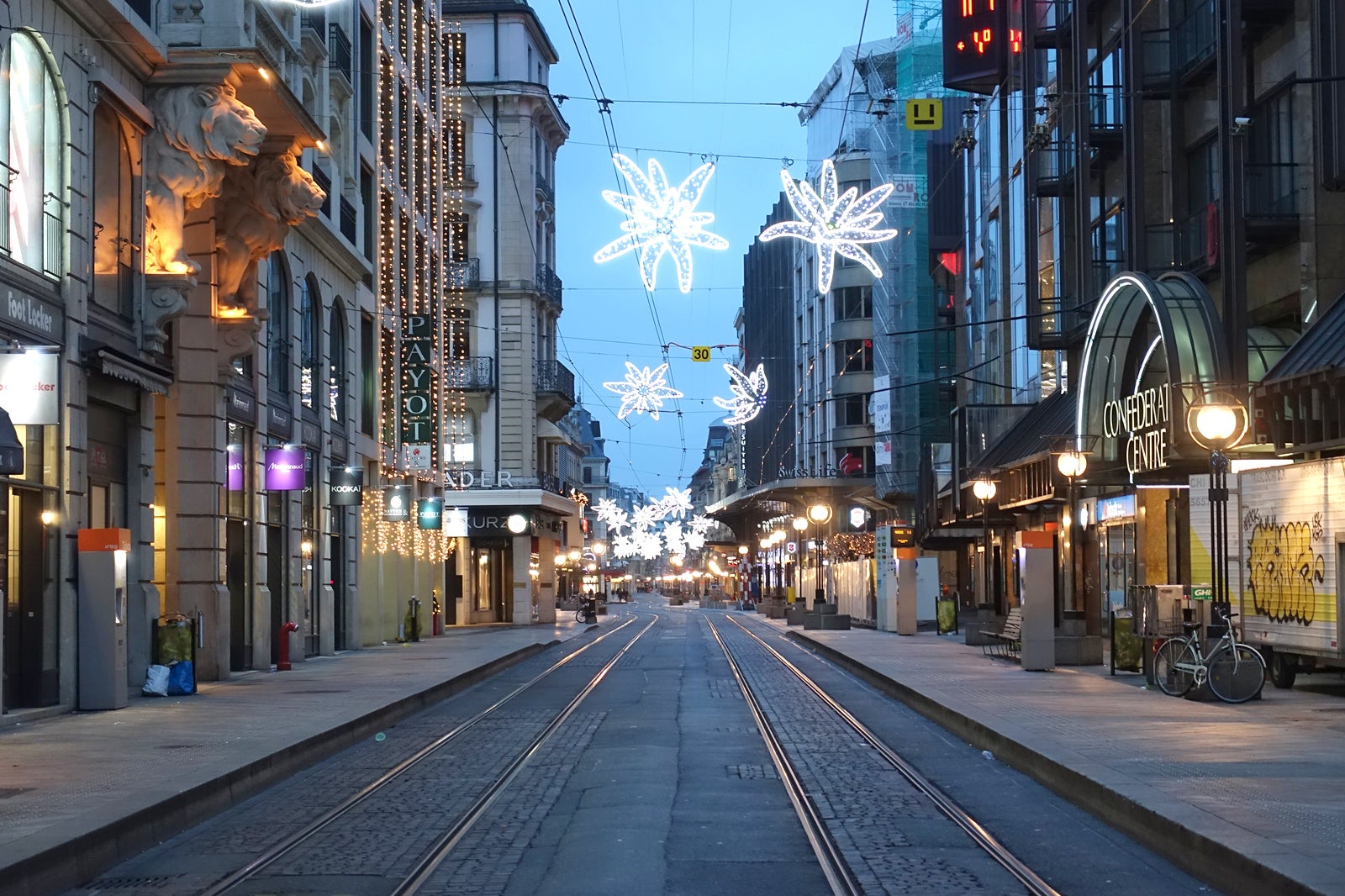 Rue du Rhône
A typically extravagant Swiss shopping experience
While Rue du Rhône might not be among Europe's longest shopping streets, it manages to pack in all the most renowned global brands. Switzerland isn't known for being cheap. This unmistakably pricey, affluent country has a thing for living the good life and indulging in a bit of luxury.
That's particularly true in French-influenced Geneva, a center for the moneyed circles of international diplomacy and banking, and especially on the famous Rue du Rhône shopping boulevard. This is somewhere to splash your cash on some of the world's most exclusive brands – from Louis Vuitton, Prada and Tiffany to all the Swiss luxury watch brands you've probably never heard of, and many more.
Location: Rue du Rhône, 1204 Geneva, Switzerland
photo by Guilhem Vellut (CC BY 2.0) modified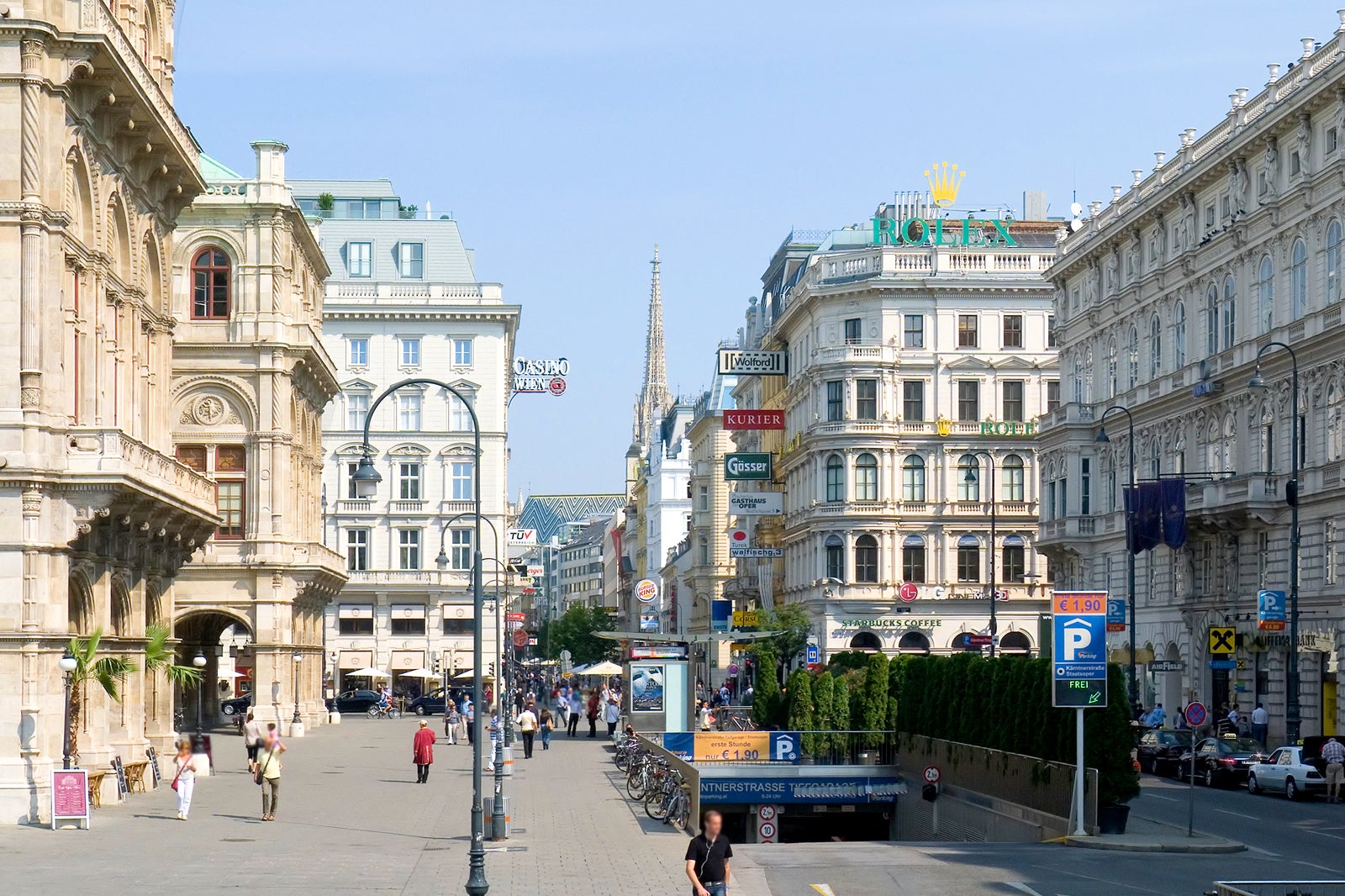 Kaerntner Strasse
A shopping paradise that was even fit for the Romans
Kärntner Straße (Kaerntner Strasse) is central Vienna's pedestrianized shopping street and the city's most famous. It might also just be one of Europe's most enduring, having been here since Ancient Roman times. The street's name comes from its historical role as a trade route to the southern Austrian province of Kärnten (Carinthia). These days, its trade is in high-end goods from a mix of globally famous brands' stores and a refreshing smattering of traditional Austrian shops.
Kaerntner Strasse is just as worth a visit for its impressively diverse architecture, but dedicated shoppers will want to head straight for the main highlights of the street like the dazzling flagship location of Swarovski crystal jewelers.
Location: Kaerntner Strasse, 1010 Vienna, Austria
Rue Neuve
High-end and budget-friendly shopping at the heart of Brussels
Rue Neuve is the Belgian capital's most popular shopping street, which runs through the center of the city. Thousands of shoppers pound the sidewalks of this pedestrianized road every day, making their way between the collection of outlets that includes both high-end stores and everyday high street chains.
Rue Neuve (Nieuwstraat in Dutch) is easy to get to and from thanks to being near 2 metro stations. The street is also home to some of Brussels' highlight attractions – the Church of Our Lady of Finistère and the Tintin Comic Mural – which you can combine with your shopping adventures here.
Location: Rue Neuve, 1000 Brussels, Belgium
photo by Alan Stanton (CC BY-SA 2.0) modified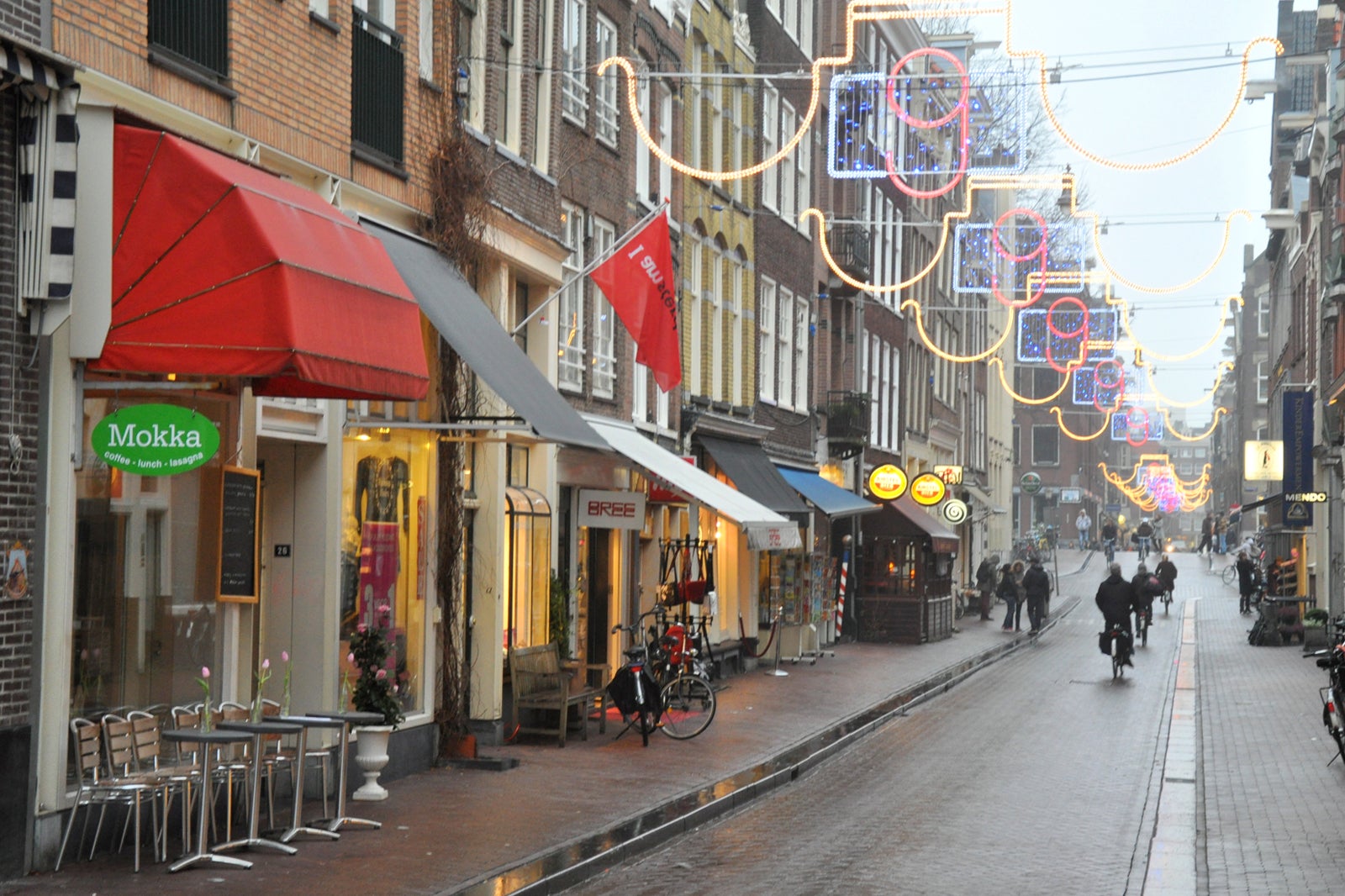 Negen Straatjes
Chilled-out shopping streets in typically offbeat Amsterdam style
Amsterdam's De Negen Straatjes (The 9 Little Streets) isn't just a single shopping street but a whole collection of them that make up their own neighborhood. Located right at the center of the Dutch capital, and so connected and intersected by its numerous characteristic canals, these 9 small and easily walkable streets evoke everything that's so charming about Amsterdam.
This isn't a place where you'll find the same chains that make up every other European shopping district, either. Typically for Amsterdam, the so-called 9 little streets – Reestraat, Hartenstraat, Gasthuismolensteeg, Berenstraat, Wolvenstraat, Oude Spiegelstraat, Runstraat, Huidenstraat and Wijde Heisteeg – pride themselves on their quirky range of independent boutiques.
Location: Wolvenstraat 9, 1016 EM Amsterdam, Netherlands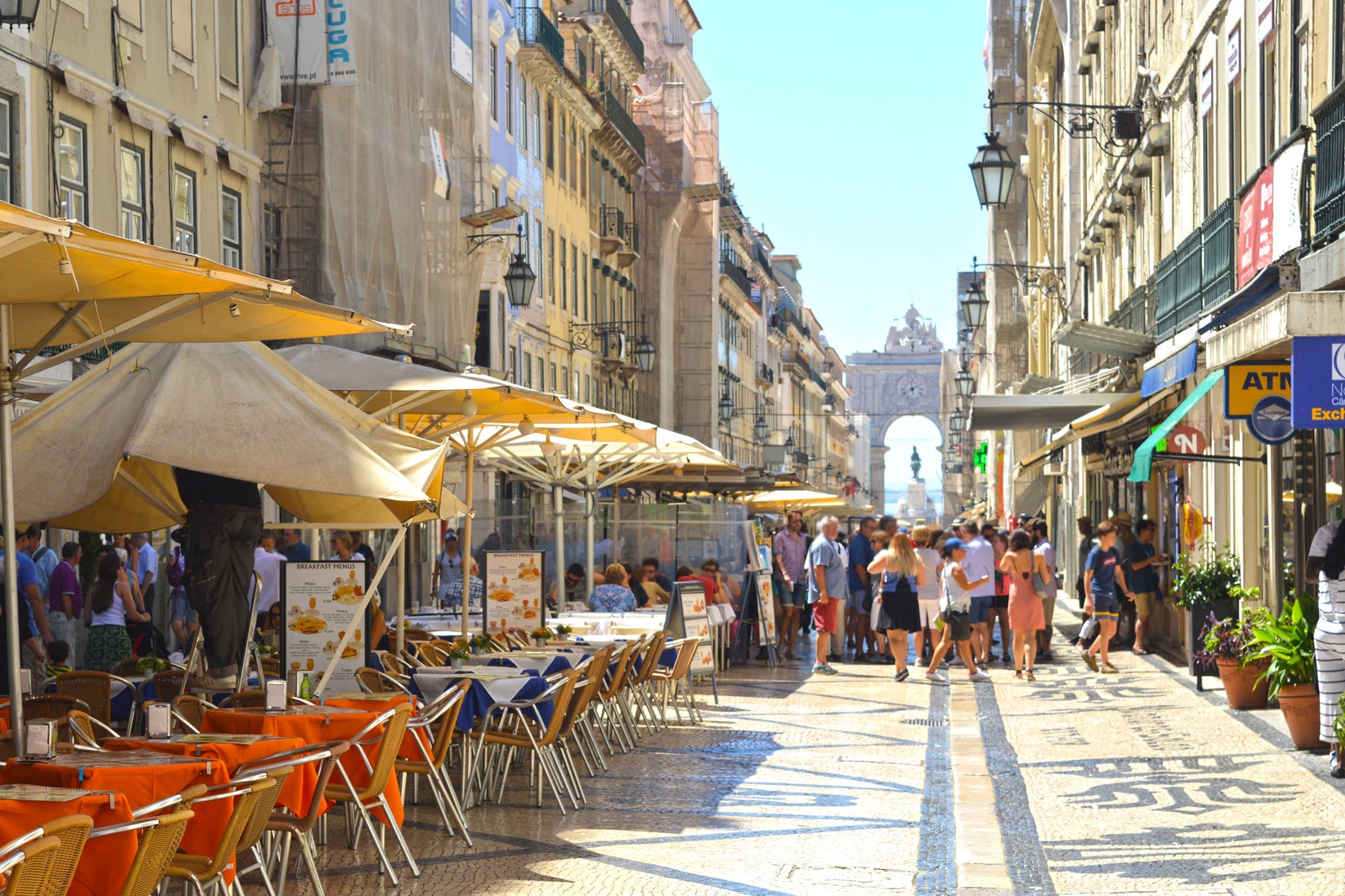 Rua Augusta
Shopping that won't break the bank in Portugal's gorgeously affordable capital
Rua Augusta is Lisbon's most famous and prestigious shopping street, framed at one end by the magnificent eponymous stone arch that commemorates the reconstruction of the Portuguese capital after a devastating earthquake struck in the 18th century.
Portugal is among the western European destinations where you'll get the most bang for your euro when it comes to shopping, and that's even true in its hilly, simply gorgeous capital city of Lisbon. The pedestrianized boulevard has charming alfresco cafés running along its center, perfect for stopping for a breather once you've had your fill of the extensive choice of international brands, authentic local boutiques, and souvenir shops.
Location: Rua Augusta, 1100-053 Lisbon, Portugal
photo by S. Alexander Gilmour (CC BY 2.0) modified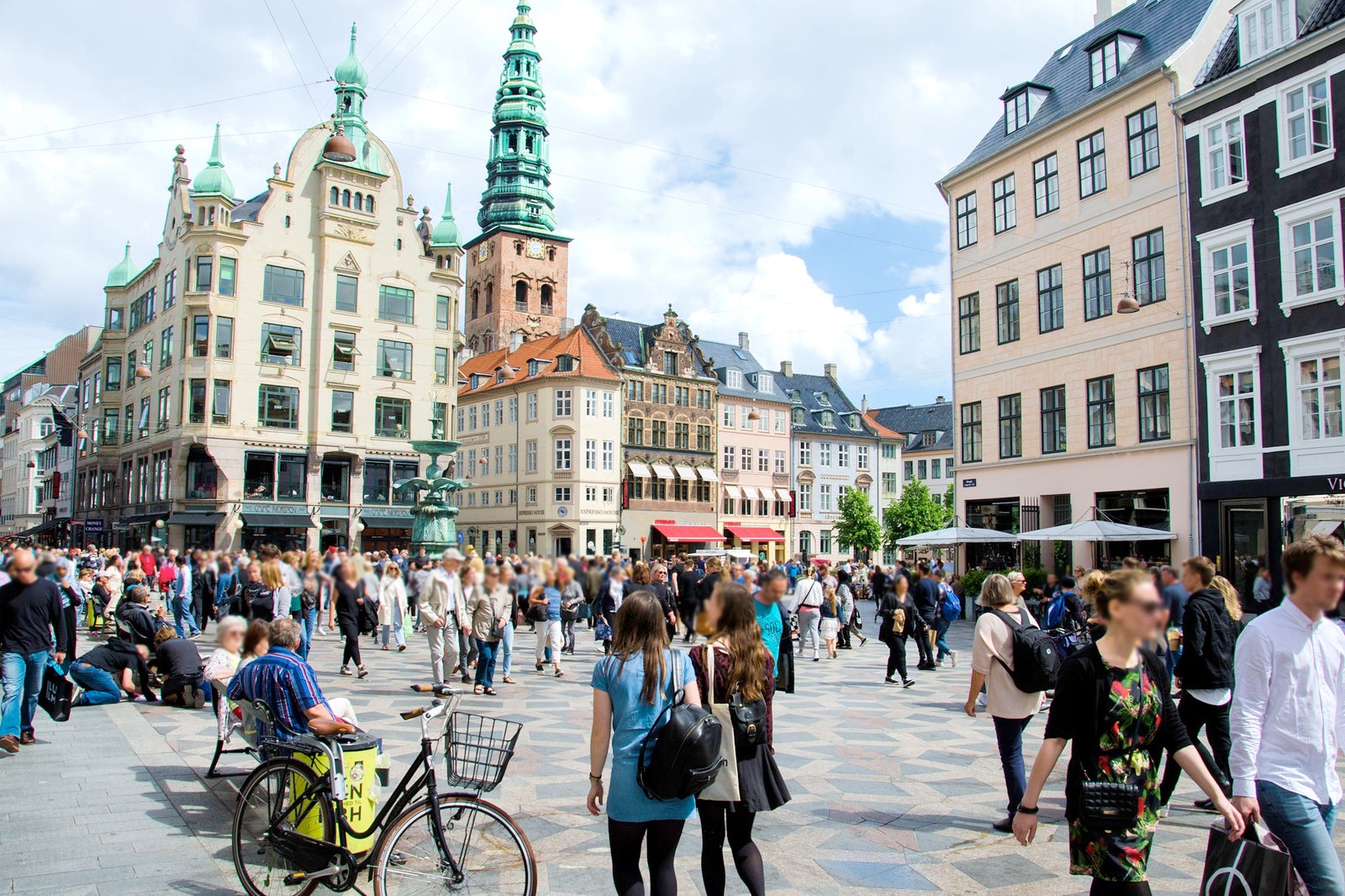 Strøget
A place to admire Scandi design galore
The 1.1-km-long pedestrianized street of Strøget in Copenhagen's old heart has long been among the city's most prestigious thoroughfares. It technically encompasses several streets. The chic yet functional Nordic design is never out of fashion, and there's no better place to pick up some of your own than the Danish capital.
There's a pleasant mix of affordable high street stores and world-famous boutiques for those looking to splash some cash. Of the local outlets on offer, highlights include spots like Hay House, Mads Nørgaard, Georg Jensen Silver, and Royal Copenhagen. At some point during your stroll along Strøget, you're sure to find the inspiration you need to add a touch of hygge (good Danish contentment) to your life.
Location: Frederiksberggade, 1459 Copenhagen, Denmark