7 Best Family Things to Do in Whitby
Fun Places in Whitby to Take Your Kids
Families love Whitby – for a tiny town, it packs in lots of activities for all the family to enjoy. Its beaches are a ready source of fun, where kids can spend their time paddling, looking for fossils, and exploring rock pools. Built on Yorkshire's Jurassic coast, the town still has hundreds of ammonite fossils and dinosaur footprints scattered along its pebble beaches. You'll also find plenty of dinosaur artifacts and ancient jet gemstones to choose from in the gift and souvenir shops.
If the kids have had their fill of fossil finding and building sand castles – many local arts and crafts shops also offer interactive activities. The whole family will be enchanted by the brass-band concerts on the stone bandstand at the end of the quayside, and by the many street performers throughout town. The town's Dracula connection also offers spooky thrills. Follow us through a selection of fun places in Whitby to take your kids.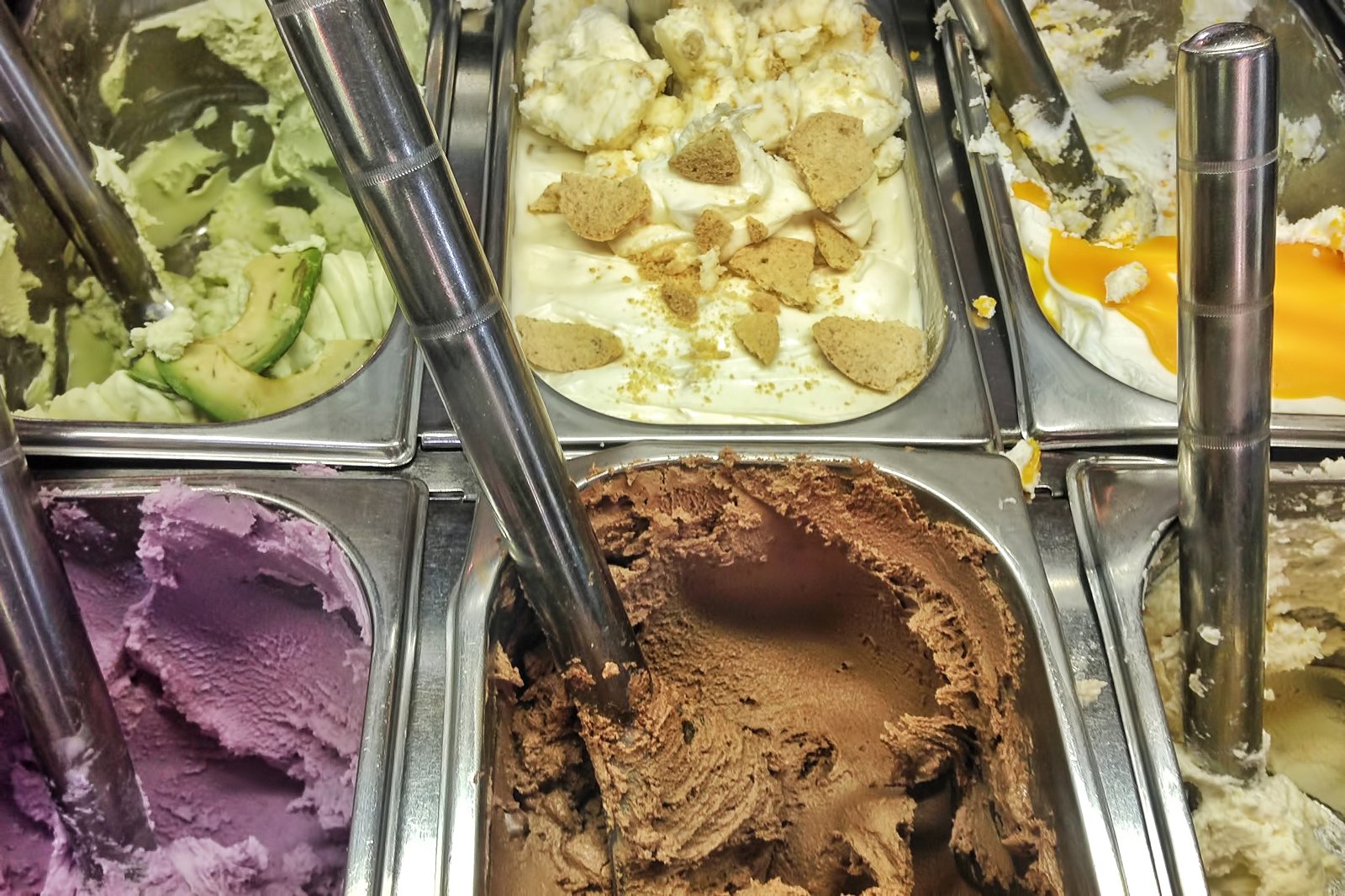 Teare Woods Luxury Ice Cream Parlor
Enjoy sweet delights by the harbourfront
For a refreshing interlude, you can stop at Teare Woods for exotic flavors of luxury handmade ice cream. As you head to the beach along the quayside, it's worth pausing for one of their Jersey ice creams. Only a 6-minute walk from the beach, the renowned parlor offers unusual flavors like lime and ginger cheesecake.
Location: 14 St Ann's Staith, Whitby YO21 3PW, UK
Open: Daily from 10am to 5pm
Phone: +44 (0)7875 378389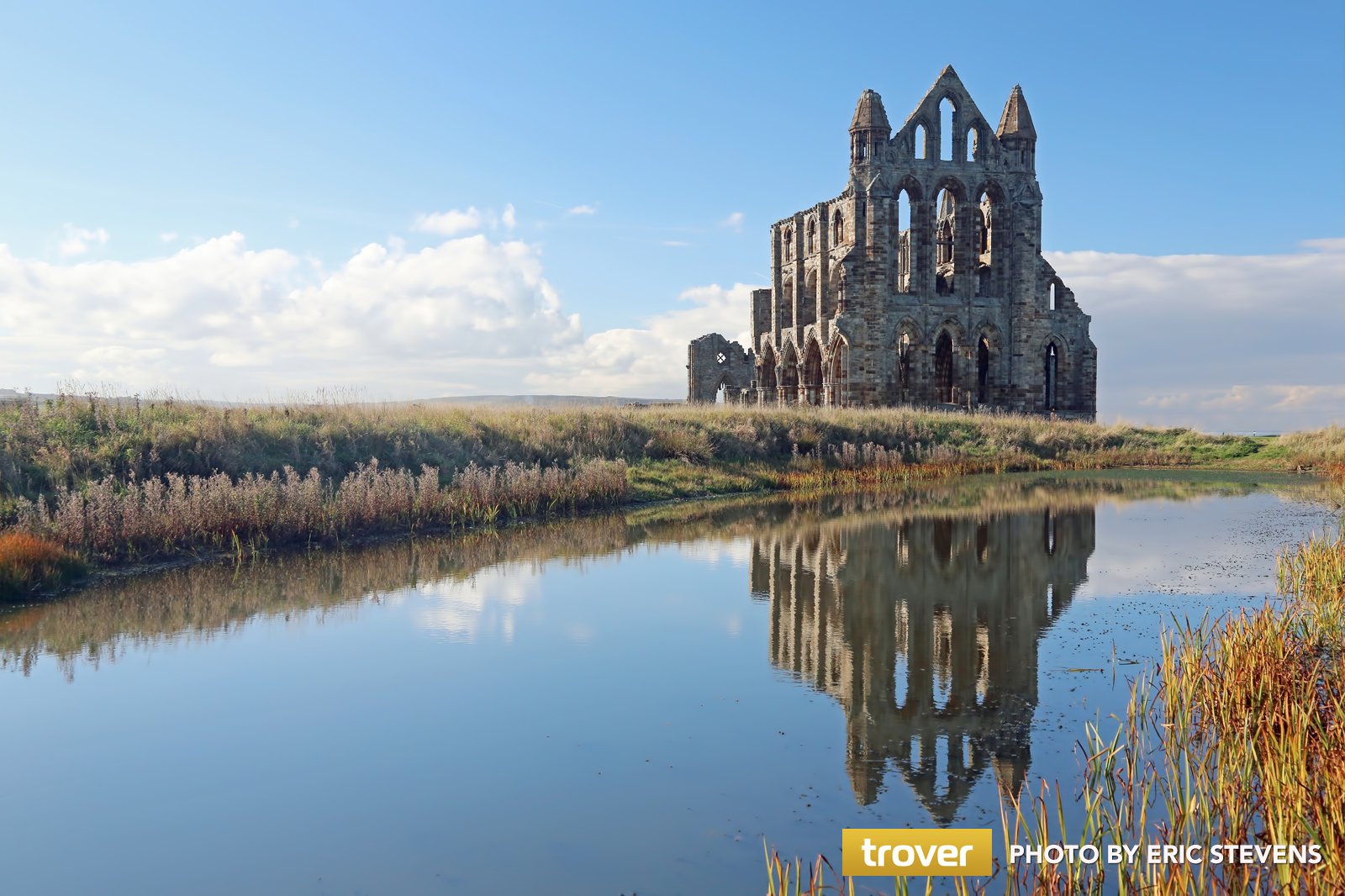 Whitby Abbey
Ruins that inspired a horror classic
Whitby's Benedictine Abbey and the Church of St. Mary were the inspiration for Bram Stoker's Dracula. The haunting outline of the abbey's ruins remains a major draw for visitors of all ages. From spine-chilling ghost walks to Gothic-themed souvenirs and sweets, the ghoulish side of the town never fails to pique kids' interest.
Both young and old can try keeping count of the 199 steps that ascend to the clifftop abbey. Looking down over the town from this prominent position on East Cliff, kids will feel on top of the world as they explore the atmospheric ruins of Whitby Abbey.
Location: Abbey Lane, Whitby, YO22 4JT, UK
Open: Daily from 10am to 6pm
Phone: +44 (0)370 333 1181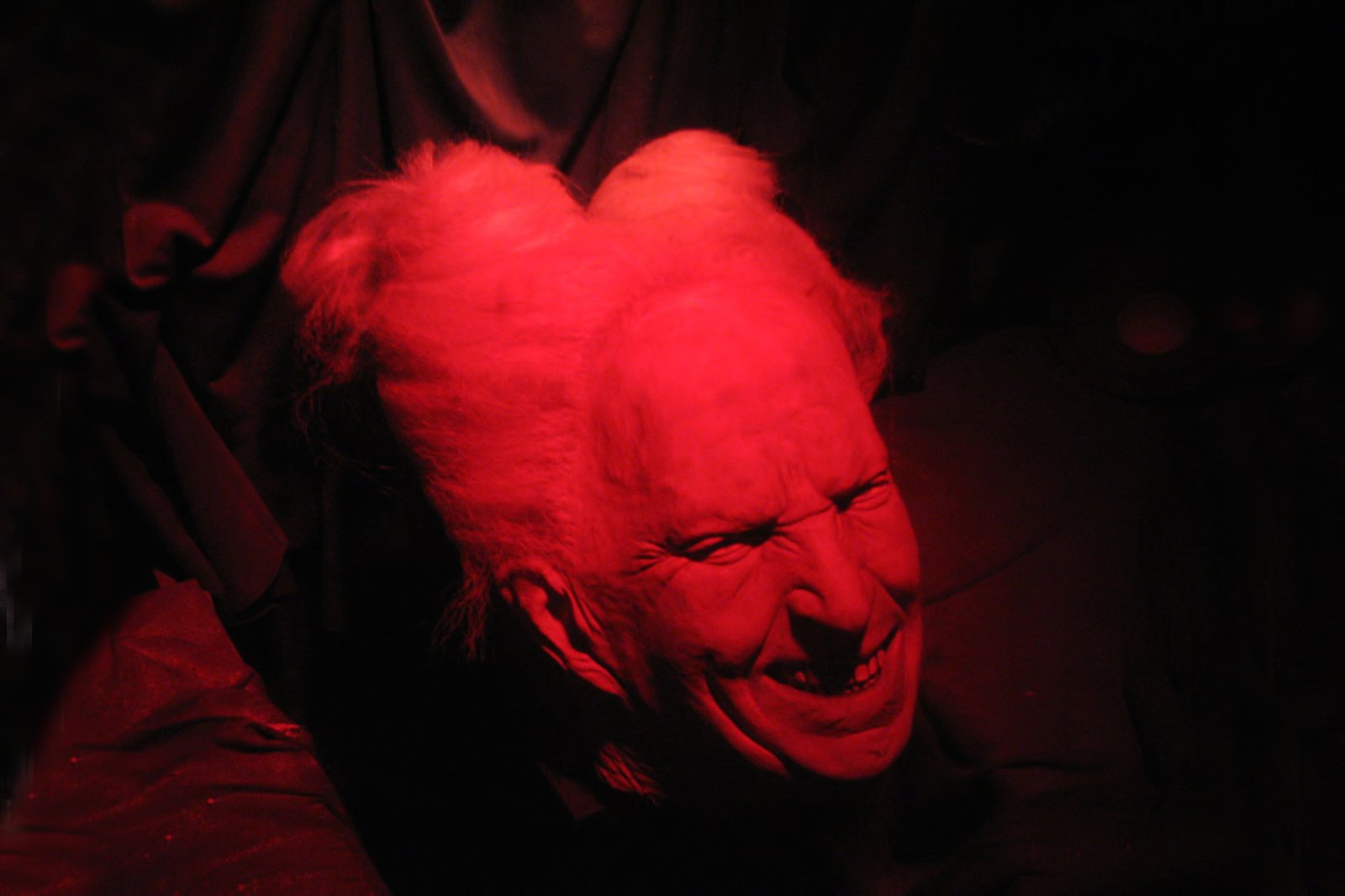 Dracula Experience
Send some chills down your spine
The Dracula Experience takes you through scenes of Bram Stoker's famous story, featuring dark chambers filled with spooky effects and live actors. The ghost house experience takes you through the classic horror novel's connection to the town and can be a fun detour for al ages from the actual historical ruins and sightseeing.
Location: 5 Marine Parade, Whitby YO21 3PR, UK
Open: Daily from 9.45am to 5pm
Phone: +44 (0)1947 601923
Couples
Families
History
Photo
photo by Glen Bowman (CC BY-SA 2.0) modified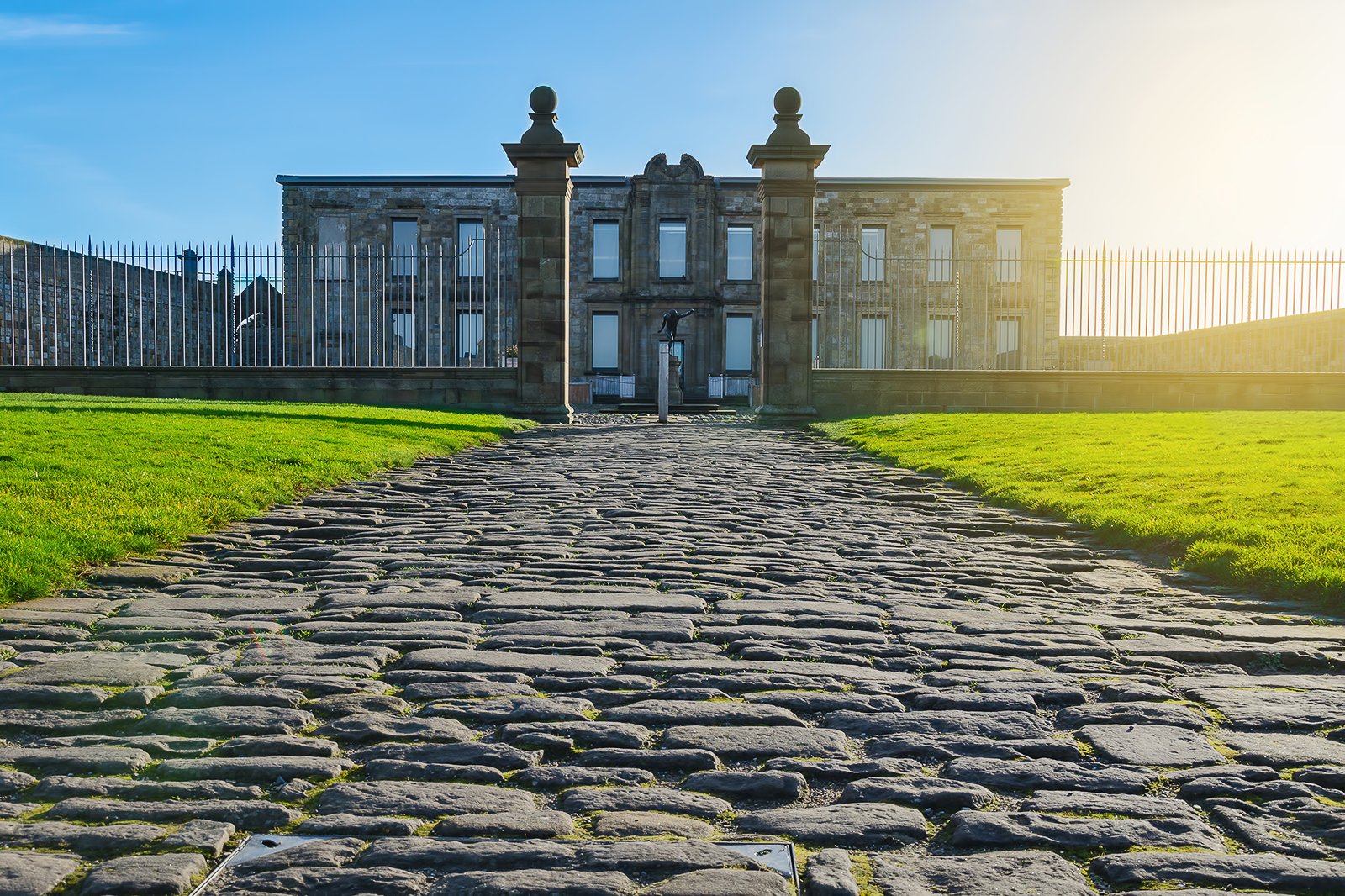 Whitby Museum
Admire treasures from the Jurassic era
To learn about the town's Jurassic past, pay a visit to the fossil collection at Whitby Museum. Set in leafy Pannett Park, Whitby Museum features an exceptional collection of Jurassic fossils among its many exhibits.
Kids will be fascinated by the remains of ancient sea creatures mounted on the walls and the collection of dinosaur footprints.
Location: Pannett Park, Whitby YO21 1RE, UK
Open: Tuesday–Sunday from 9.30am to 4.30pm
Phone: +44 (0)1947 602908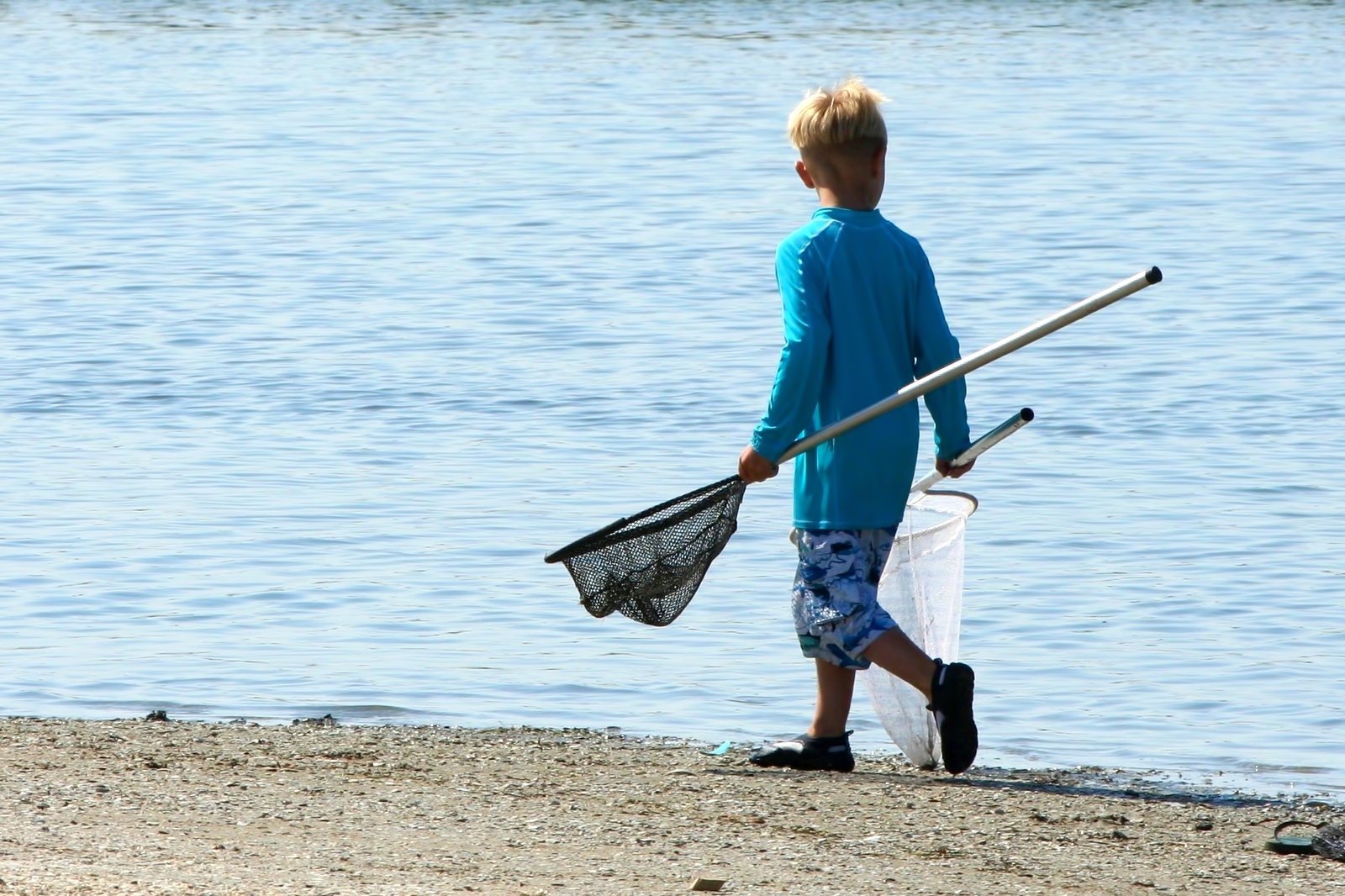 Fishing and crabbing
Have fun times on Whitby's shore
Whitby's beaches provide a perfect playground for little ones. After getting stuck in with their buckets and spades, they can enjoy a paddle in the sea or clamber onto a donkey for one of the regular rides along the beach. Brimming with little sea creatures and patterned stones, the many rock pools are a treasure trove for curious minds.
All you need is a net and you can get to work searching for the bright starfish, snapping crabs, and dormant mussels that inhabit the rock pools. The lower deck of the west pier is a prime fishing spot; younger or less experienced kids can go crabbing at "kiddies' corner" by the swing bridge.
Location: Whitby YO21 3PZ, UK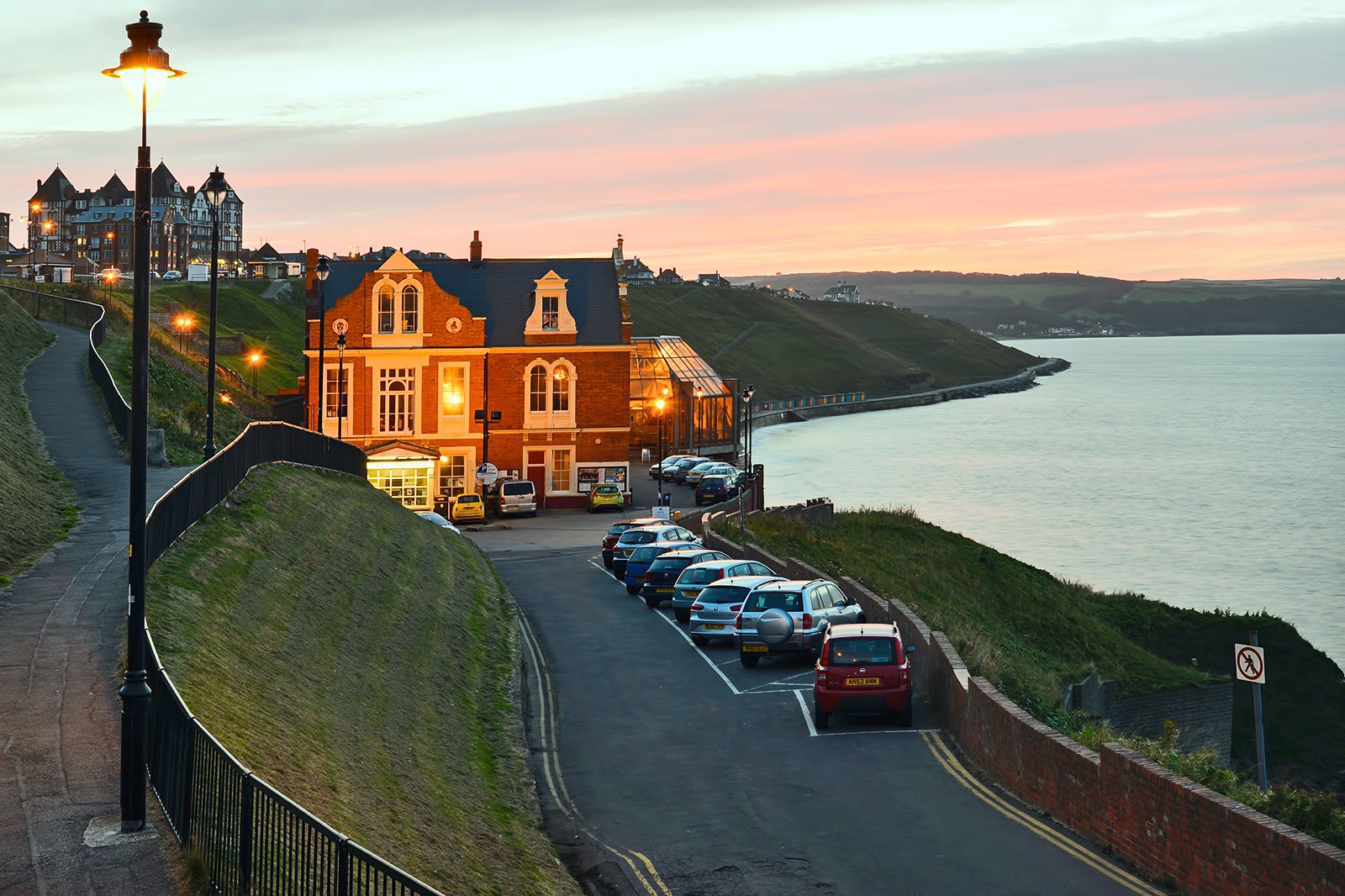 Whitby Pavilion
A place to watch movies or theatre performances
This Victorian entertainment complex often hosts child-friendly shows and the latest animated feature films. While the little ones are busy being entertained, parents can relax at the café with generous portions of cake.
Location: West Cliff, Whitby YO21 3EN, UK
Phone: +44 (0)1947 458899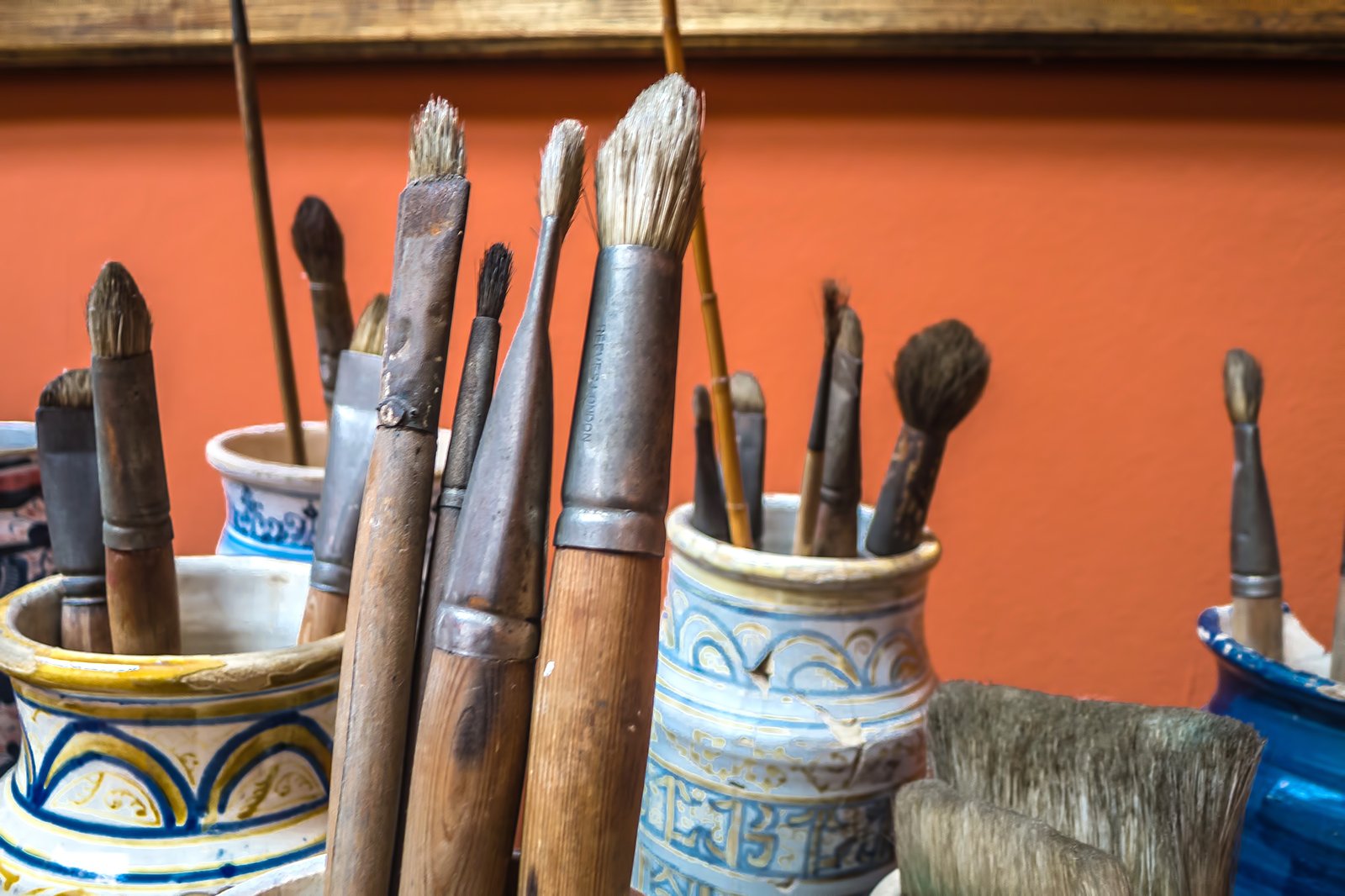 Doodlepots
Paint your own ceramic items
Children can let their imaginations run wild at Doodlepots pottery painting workshops. Sometimes they're even allowed backstage to watch their works get fired and glazed.
Location: 5B Skinner St, Whitby YO21 3AH, UK
Open: Monday–Saturday from 10am to 5pm (closed on Sundays)
Phone: +44 (0)1947 825824