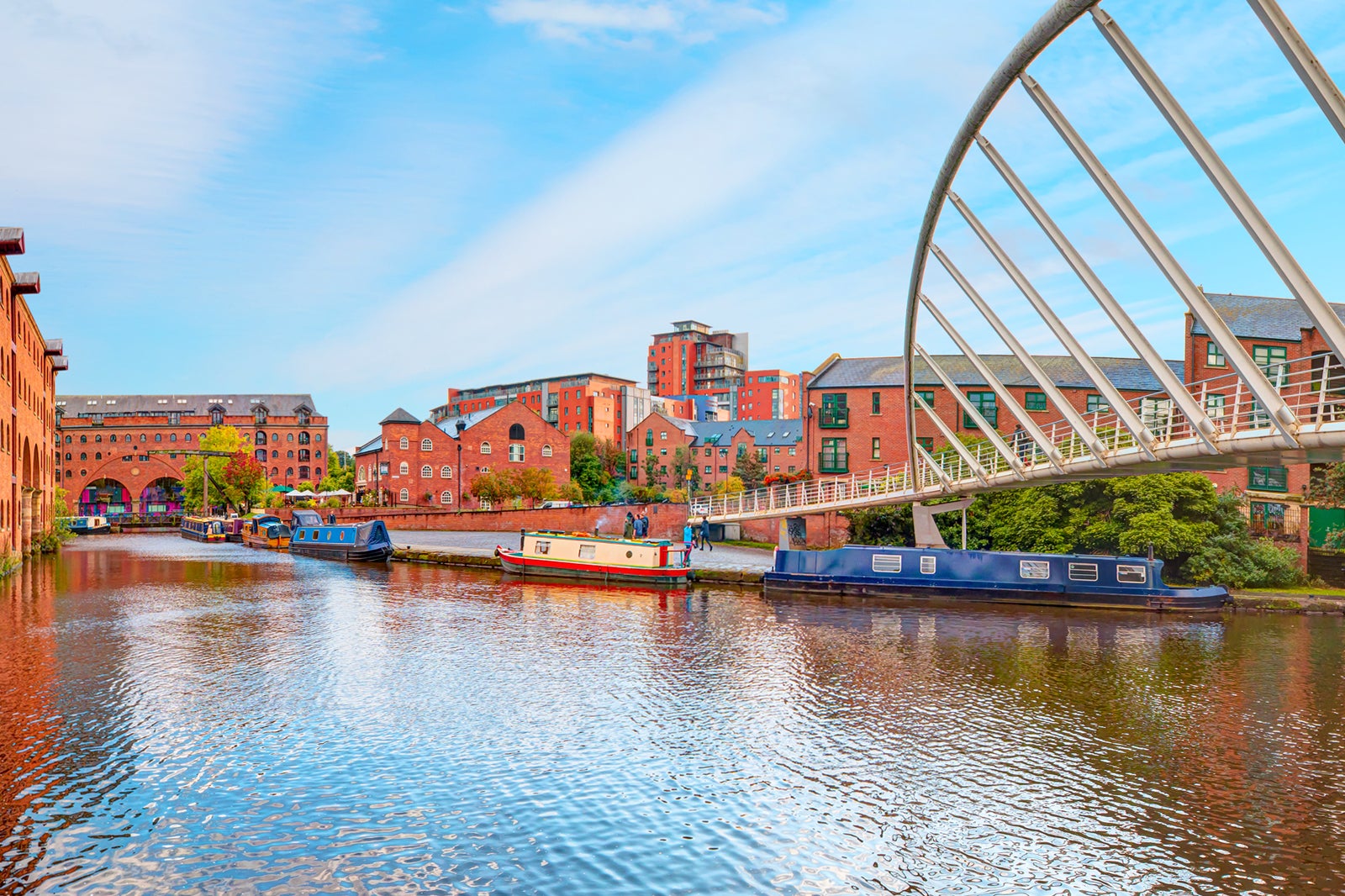 Located to the southwest of Central Manchester, Castlefield was once a Roman settlement and a hub for industrial activity. After many restoration efforts, this forgotten nook transformed into a thriving center of activity with a diverse food culture and an acclaimed theater scene.
The neighbourhood's historic waterways are dotted with charming pubs and restaurants, where you can wine and dine while listening to live music. With overlooking views of the canals and relaxed atmospheres, they are great for making memorable dinners with family or friends.
Castlefield in Manchester - one of the highlights of 11 Things to Do in Manchester Off the Beaten Track and 10 Most Popular Neighbourhoods in Manchester (Read all about Manchester here)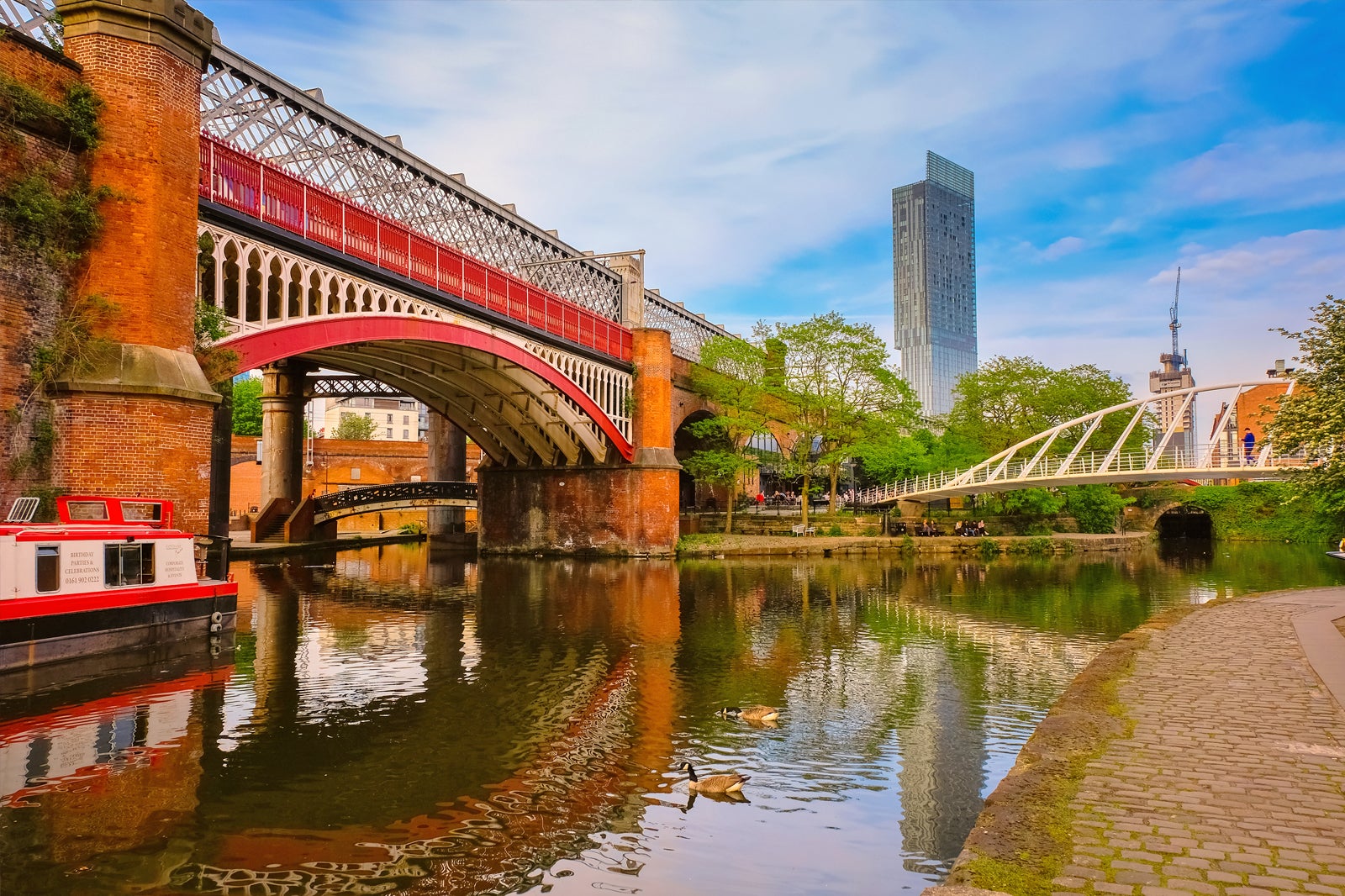 Explore the history of Castlefield
In the summer months, when the skies are bright and blue, people often flock to Castlefield to sunbathe, have a picnic or walk their dog. If you want to explore the city without going to the usual tourist traps, this historical area is the place to be.
Castlefield's unique charm comes from its cobbled streets and moored boats. Here, you not only get to uncover Manchester's birthplace, but you also get to step inside a 2,000-year-old Roman fortress called Mamucium, which the city gets its name from. You don't have to pay a fee to explore, so you might as well seize the opportunity. Just by taking a stroll around the area, you'll see remnants of the Roman city, including its canal systems and viaducts.
You can start from the restored Roman garden, which has been replanted with flora that was grown in Britain during Roman times such as roses and periwinkles. Next to the garden, you'll find the ruins of a small village that used to supply the soldiers with food and entertainment. As you make your way to the North Gate, you'll see partially restored ditches that were built to protect the residents from sieges.
If you want to learn about Castlefield's industrial past, you can go to the Museum of Science and Industry. It's made up of 5 buildings, including Liverpool Road Station. It was the final stop of the world's first inter-city railroad.
What modern things are there to do in Castlefield?
Most of the old industrial buildings in the neighbourhood have been refurbished and transformed into apartment complexes, bars and restaurants. Dukes 92, one of the oldest bars in the area, is no exception. It was built on a former stable building, which gives it a lot of character and life.
Aside from its age-old ruins, Castlefield is known for its modern and contemporary art. You can head to a cultural complex called HOME to explore the city's thriving art, movie and theater scene. New commissions by young artists are often showcased in the complex. Every now and then, it also hosts talks and workshops where aspiring artists can learn other skills like Ikebana or Voguing. You don't even have to leave if you're feeling peckish as the facility comes with restaurants, a bar and a café.
Another exciting destination in the neighbourhood is the Castlefield Bowl. It is an outdoor events pavilion that regularly hosts rock and classical concerts, as well as food festivals. If you simply want to grab a drink and listen to live music, you'll find a myriad of choices at Oxford Road.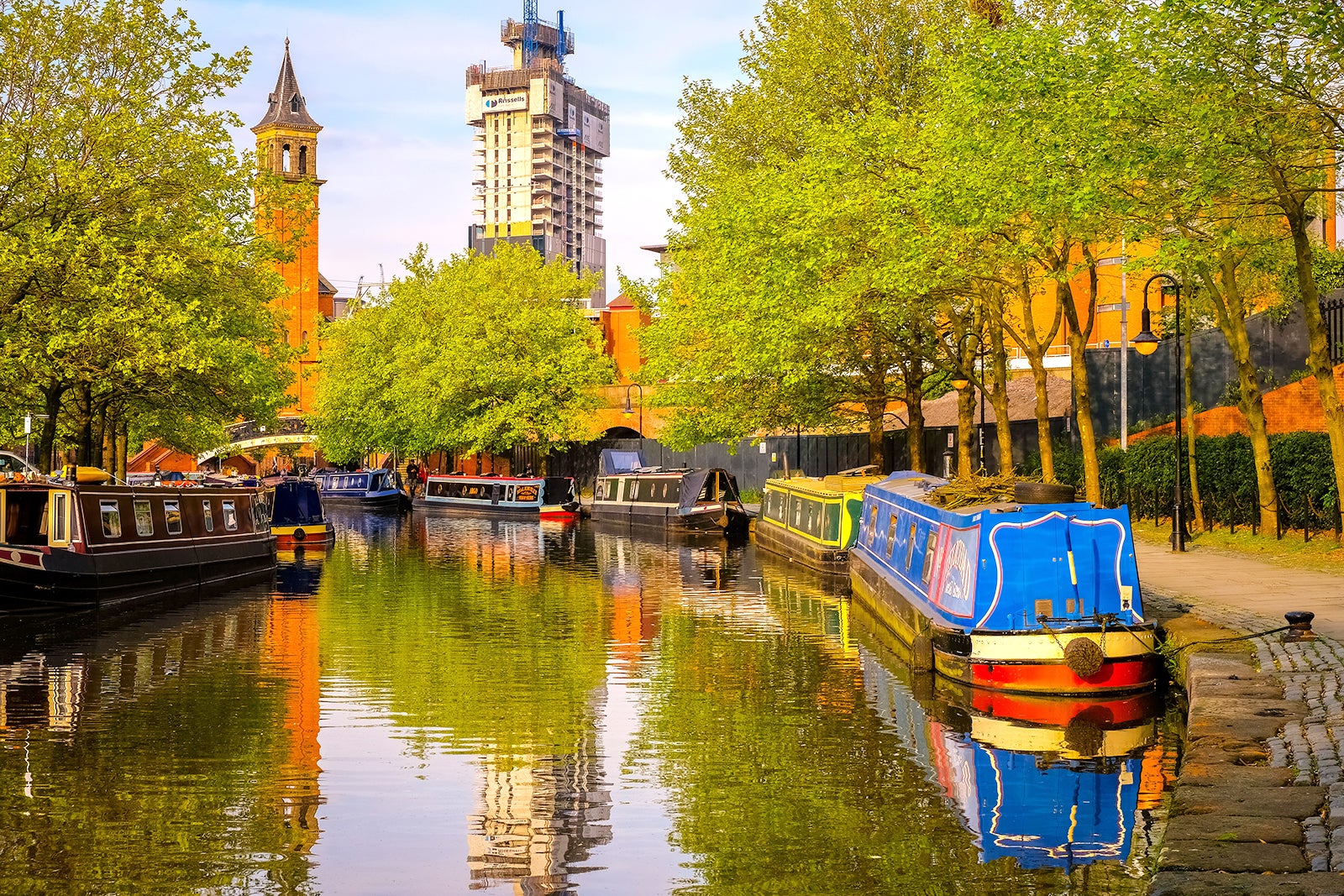 Good to know about Castlefield
There are several hotels and lodgings in the area. No matter your budget, you'll have a peaceful, traffic-free haven during your stay in Manchester. Everything you'll ever need is close by. That includes high-end retailers at Deansgate and Spinningfields.
Castlefield is accessible through all modes of public transportation, including bus, train and light rail. Some of its closest stops or stations include Liverpool Road, Museum, Sovereign House and Deansgate Station. If you get off at any of these stops, you can reach Castlefield by foot in a few minutes.
Castlefield in Manchester
Location: Castlefield, Manchester, UK
Back to top