Bullring & Grand Central in Birmingham
The City's Largest Contemporary Shopping Mall
Bullring & Grand Central is a large, joint shopping mall in central Birmingham. It's made of 2 major malls, Bull Ring and Grand Central, which opened in 2003 and 2015 respectively. However, the site has been home to various merchant markets since the Middle Ages.
The malls are connected via a link street, allowing shoppers to alternate between the 2 without having to step outside. Together, Bullring & Grand Central plays host to over 240 stores of well-known retailers, familiar boutiques, and eateries.
The joint malls are also home to a variety of historic departmental stores, including one of London's largest John Lewis stores at Grand Central and one of the UK's only 4 Selfridges department stores at The Bull Ring. At its peak, Bull Ring welcomed over 36.5 million visitors a year, making it one of England's busiest shopping malls.
Bullring & Grand Central in Birmingham - one of the highlights of 11 Best Things to Do in Birmingham and 10 Best Things to Do in Winter in Birmingham (Read all about Birmingham here)
What are the highlights of Bullring & Grand Central?
The Bullring & Grand Central shopping malls offer the latest trends for fashion, accessories, cosmetics, and footwear. Affluent shoppers can find high-end brands such as Calvin Klein, Karen Millen, Motorcoach, and Ted Baker. If you're looking for more affordable options, there are H&M, Zara, Levi's and River Island.
One of the most popular art installations of Birmingham, the Bullring Bull is right by the main entrance of the Bull Ring's west building. Also known as The Guardian, this bronze, 2.2-metre-tall sculpture was created by British sculptor, Laurence Broderick in 2003. It was named one of the world's top 10 public works of art in 2015.
The annual Christmas display that sits upfront by the St Martin's Square is also a highlight of Bullring & Grand Central. It's often decorated with large chrome baubles that make up the silhouette of a Christmas tree. 3D stars hang between buildings to create a magical atmosphere. At night, the streets illuminate the artistic installation, making it a must-see in Birmingham.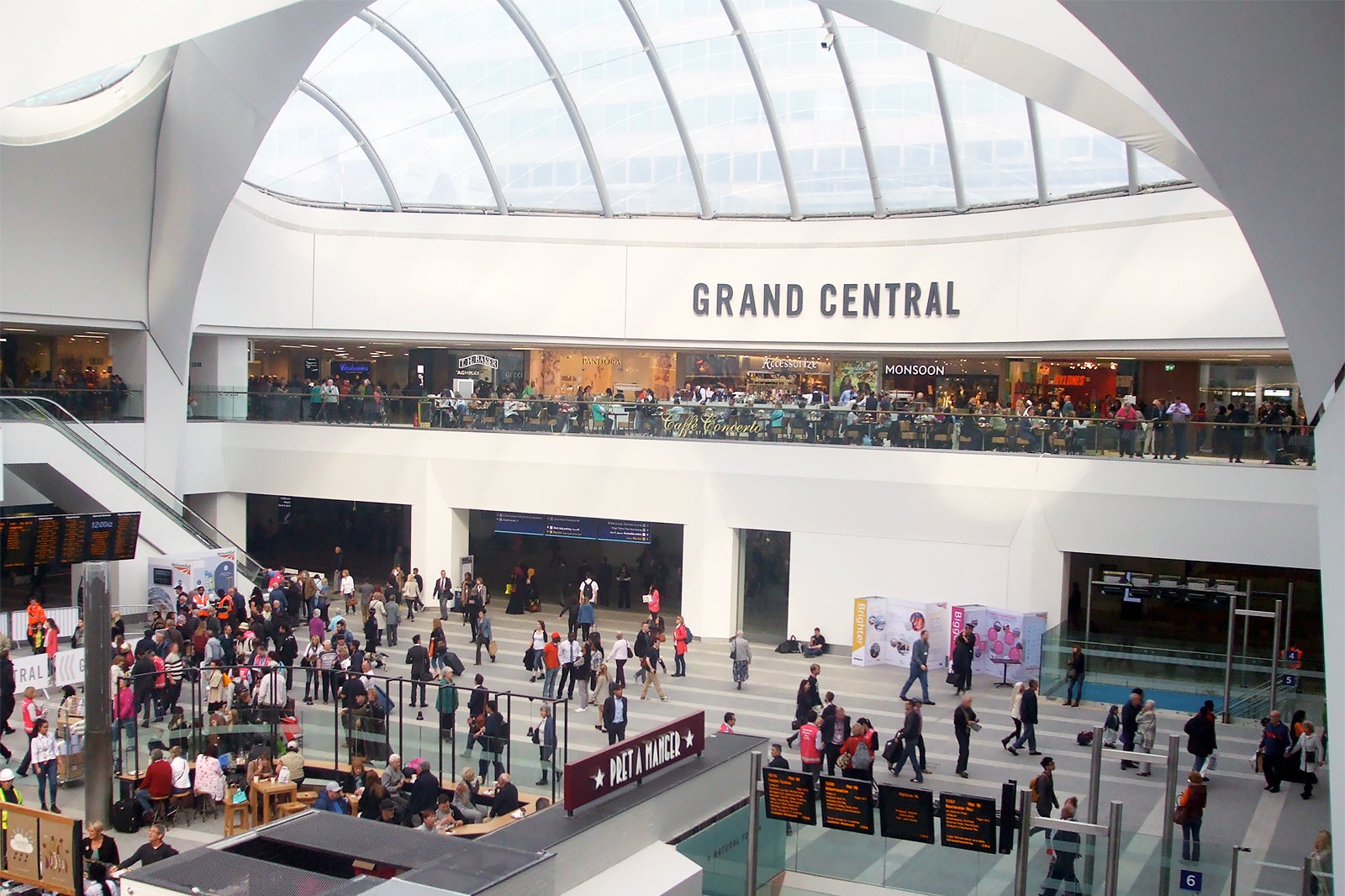 Where to eat at Bullring & Grand Central?
Bullring & Grand Central has around 28 dining options across several floors. At selected restaurants, ask for an alfresco seat and you may well be on your way to enjoying a meal with St Martin's Church in the background.
For coffee, you can find Starbucks and Costa Coffee, while those looking for heavier meals can opt for Yo! Sushi, Five Guys, and Wagamama. There's also the popular Haidilao hotpot chain, which hails from Sichuan, China.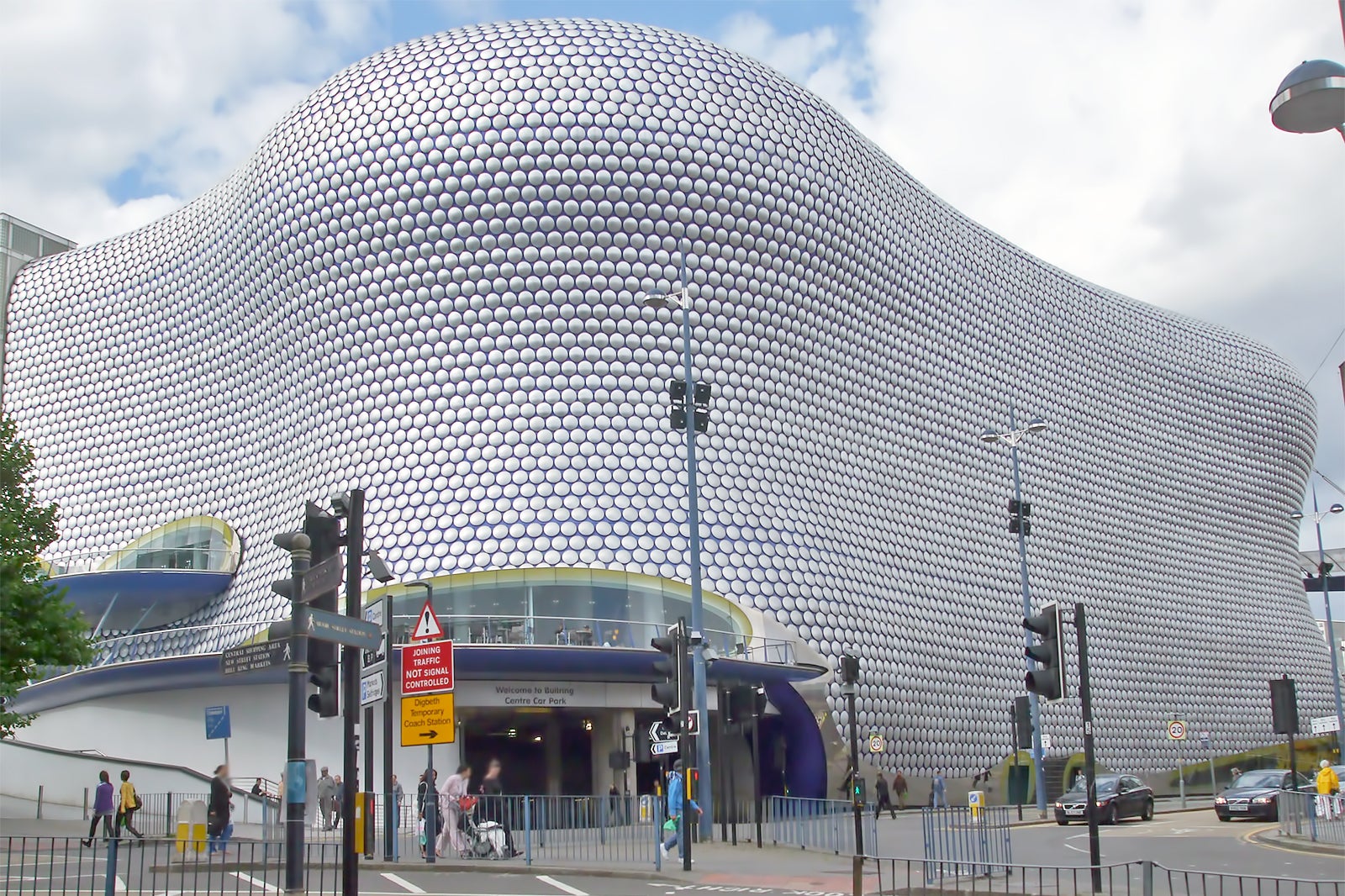 Good to know about Bullring & Grand Central
Located on Moor Street, Bullring & Grand Central is surrounded by several prominent attractions in Birmingham. The Grand Central building sits above the Birmingham New Street railroad station, one of Birmingham's busiest train stops. This makes it easy for guests visiting outside of Birmingham to reach the shopping mall. An extension of streetcars by the West Midlands Metro takes you outside of the shopping area, connecting Birmingham to Wolverhampton conveniently.
The malls host an annual Christmas Market along the streets, so you can soak in the vacation atmospheres. Large crowds are often expected on weekends but they're more controlled on Sundays, usually after lunchtime. The best time to visit is usually around 4 pm as you'll get to see decorations lighting up the malls and market in beautiful colors.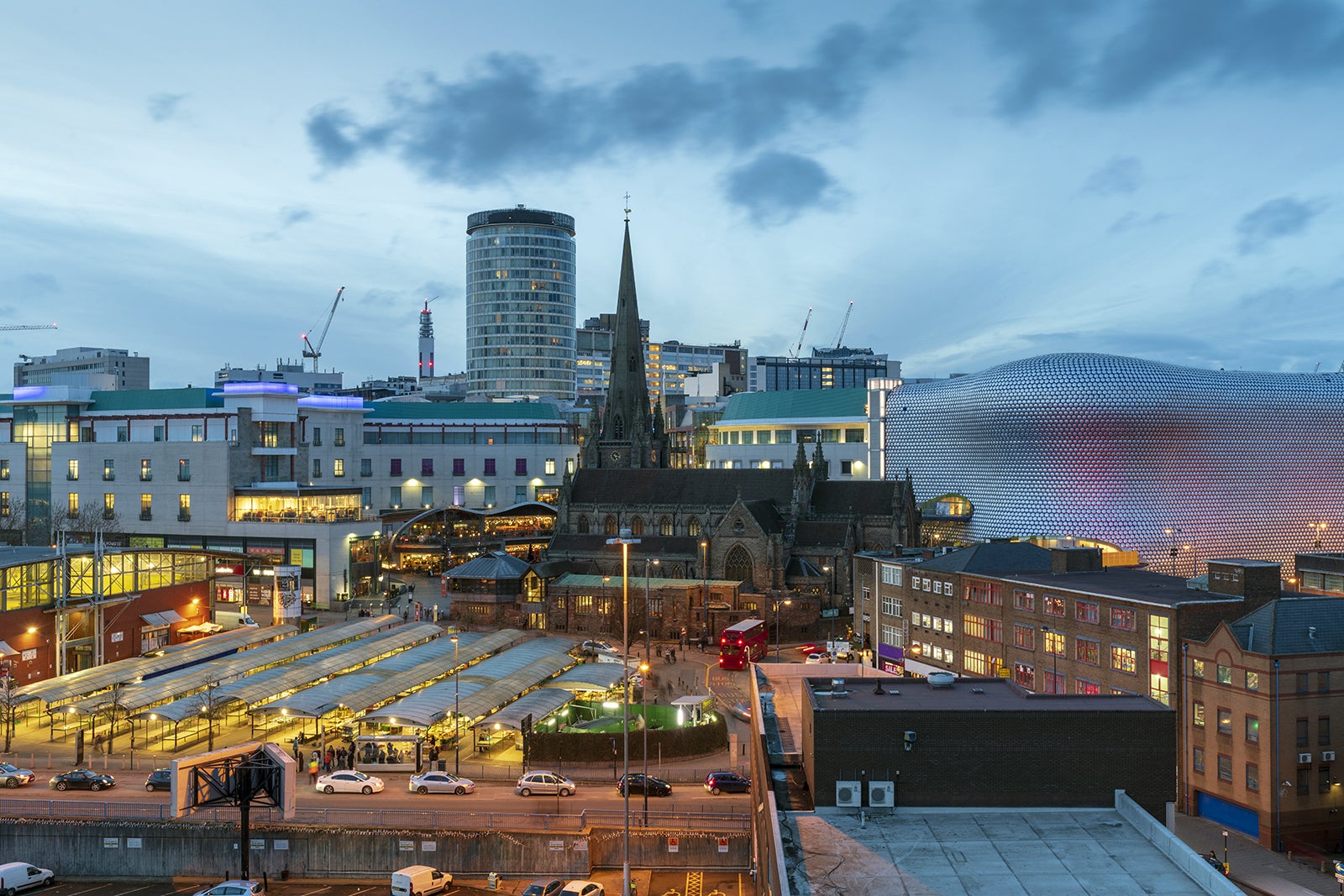 Bullring & Grand Central in Birmingham
Location: Moor St, Birmingham B5 4BU, UK
Open: Monday–Friday from 10 am to 8 pm, Saturday from 9 am to 8 pm, Sunday from 11 am to 5 pm
Phone: +44 (0)1216 321500
Back to top