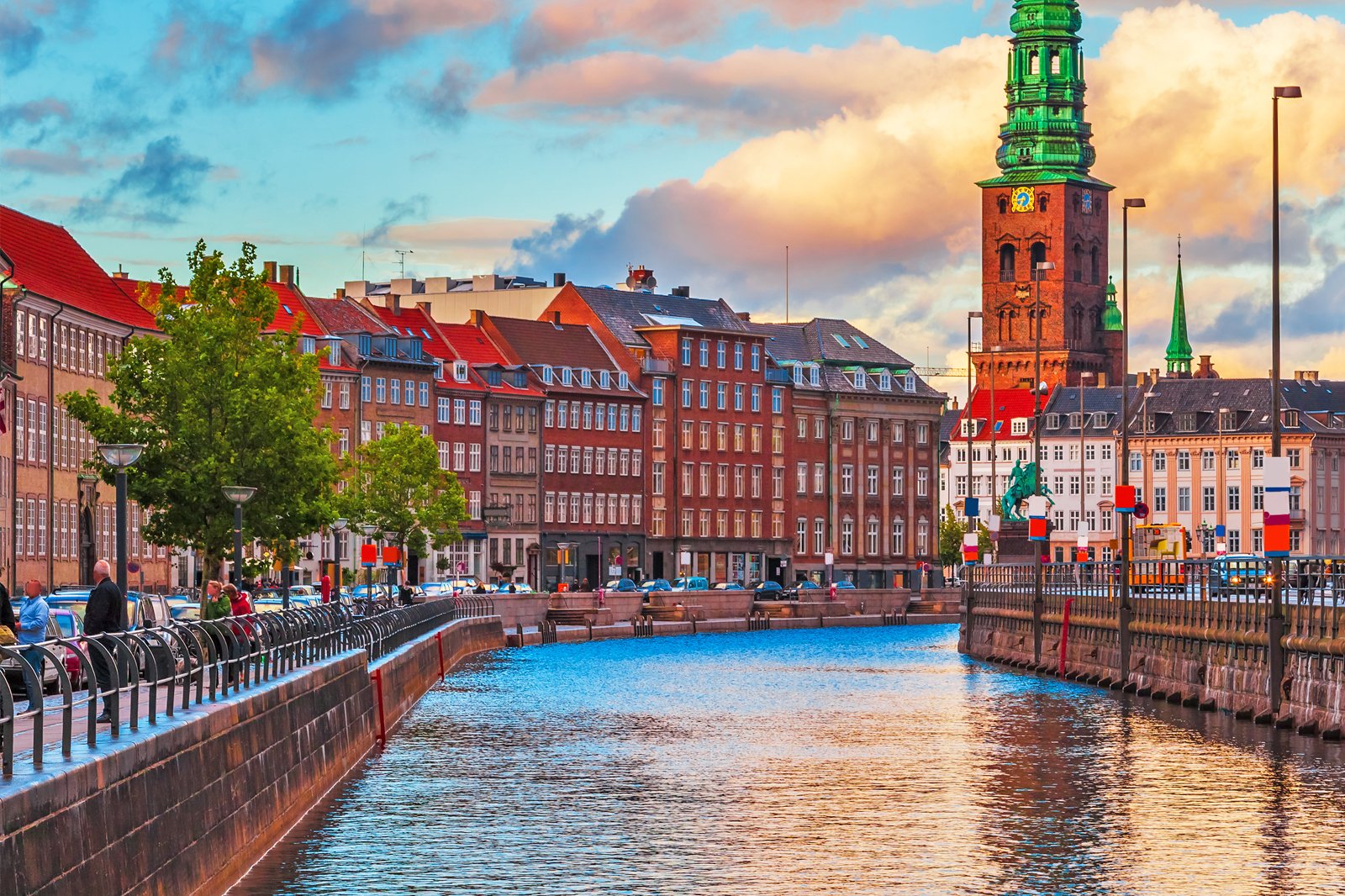 Copenhagen
What you need to know before you go
Copenhagen is both a land of sleepy canals, cobblestone streets, and colorful townhouses, and a cosmopolitan hub of design and dining. Lose yourself in an industrial-chic nightclub in Vesterbro's Meatpacking District. Shop for vintage duds on bustling Jægersborggade. Bike through Amager's sweeping forests. Whatever you're looking for, you can find it Copenhagen.
Copenhagen has more bicycles than people, and offers plenty of opportunities to relax in parks and cozy cafes after an afternoon's pedaling. The metro provides good transportation links, and the Kastrup airport is easily reachable from the center of this hip, vibrant, and breathtakingly modern city.
Where & what to eat in Copenhagen
Copenhagen's food and dining offerings are considered among the most innovative in the world, with high-end, experimental fusion cuisine, traditional Viking dishes and sustainable farming contributing even to casual eateries. It's the home of the New Nordic wave, which has been going on here for years. Fish and beer are at the center of the city's foodie culture, but this DNA contributes to a wide range of different cuisines... Read more
Where to shop & what to buy in Copenhagen
10 Best Places to Go Shopping in Copenhagen

Any big city vacation involves a little shopping, and if you are going to Copenhagen, it may be a good idea to leave some room in your bags for the trip back. With all the many different shopping options, Copenhagen is a shoppers' paradise! So go crazy on Europe's longest walking street, or let yourself be swept away by the...
Where to go & what to do at night in Copenhagen
The nightlife in Copenhagen is renowned for its vibrant scene where you can dance until dawn or relax with a good craft beer or tasty cocktail in a laid-back lounge. Here, you can find colorful disco-style nightclubs, cool live music venues drawing the hippest crowds and speakeasy-style, laid-back supper clubs. From electronica to rock to hip-hop and beyond, just about every musical style is represented... Read more
Back to top