A Foodie's Guide to Melbourne's Neighborhoods
Where to Find the Best Cuisine in Melbourne
Melbourne's food scene mirrors the city's ever-vibrant and diverse population. With a blend of old and new, east meets west, every palate is catered for in this city. With its eclectic mix of cuisines, it's no wonder that the city has become synonymous with fabulous food and drinks. With a seemingly continuous rush of new cooking talent, food lovers will rejoice with the number of excellent eateries popping up around the city.
From boozy brunches to mouth-watering street food from all over Asia, your tummies will sing for the food of Melbourne. Below, we've curated some of the best food spots in the city's neighborhoods for you to munch your way through.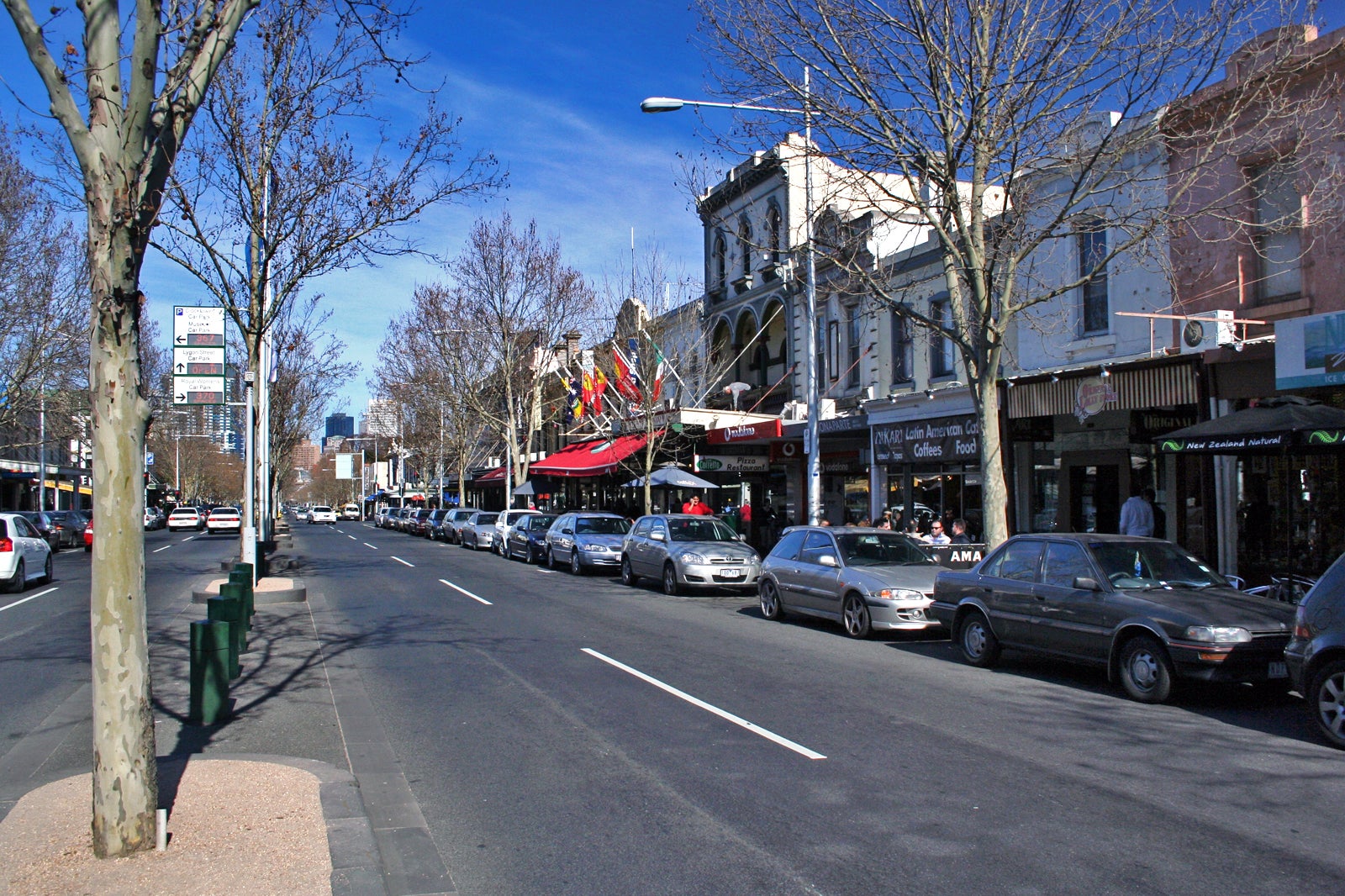 Carlton
A small suburb with a rich Italian history
Carlton may be a small suburb, but it packs a punch with its rich Italian migrant history that brought along with it the food that many know and love. In this northern Melbourne neighborhood, expect to find the very best of gelati, pizza, pasta, and coffee – all of which are in abundance in the neighborhood's epicenter, Lygon Street.
Popular places for a mean bowl of Bolognese are D.O.C. Espresso, 400 Gradi, and Brunetti – all along Lygon Street. Toto's Pizza House, Australia's first pizzeria established in 1961, deserves an honorable mention. Others worth visiting are Olivomare, Tiamo and Il Cantuccio. For some festival fun, look out for the Lygon Street Festa, one of Australia's largest outdoor annual street festivals.
photo by Mat Connolley (CC BY-SA 3.0) modified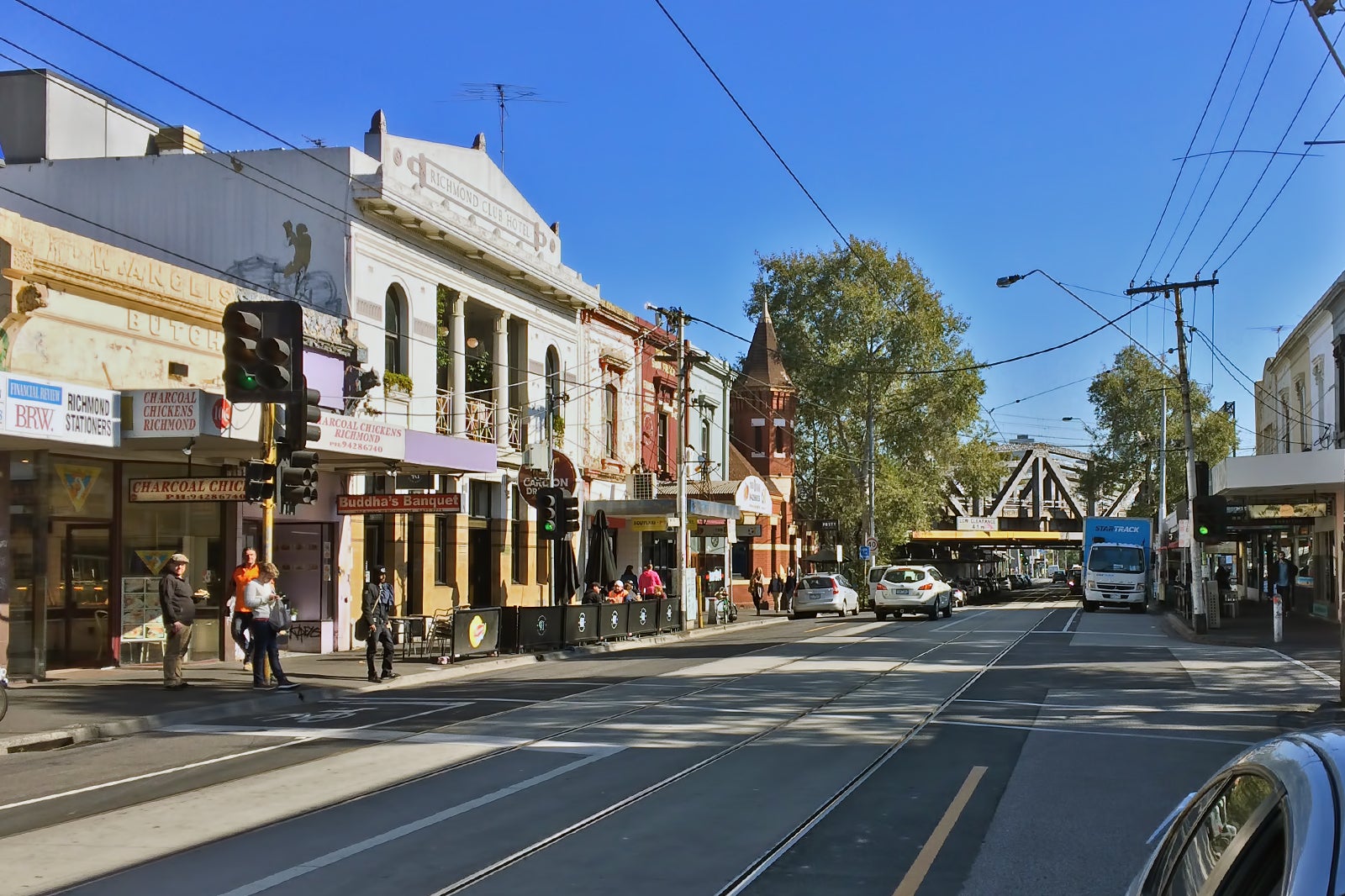 Richmond
The rising star of Melbourne's food scene
In Richmond, you can expect an endless supply of restaurants thanks to the explosion of culinary life blooming along the main routes like Bridge Road, Swan Street and Church Street. The suburb's culinary pedigree owes to a rich array of cuisines.
Expect places like I Love Dumplings – an institution of sorts within Melbourne which dumpling lovers swear by, Kong – a smokey Asian barbecue restaurant, the French restaurant named Noir and the Japanese, Minamishima, among many others. For fresh and fast Vietnamese food, head down Victoria Street – Melbourne's very own Little Saigon. Richmond is the place to be for all-day eating.
photo by Bidgee (CC BY-SA 3.0) modified
Prahran and Windsor
An area with all the cuisine you could ever imagine
Prahran and Windsor offer a village-like cosmopolitan feel and a flurry of excellent restaurants, eateries, gourmet food markets, and smoothie bars. It's near the famous retail mecca of Chapel Street, so lunch in between shopping or dinner to end the day here is the norm.
Hawker Hall, a horse stable-cum-food hall, offers street food from Malaysia and Singapore. Head to David's for a Shanghai banquet; Borsch, Vodka and Tears for a Polish feast; or Boston Sub for a delicious sandwich (and a cocktail bar hidden behind a fridge door). For fresh produce, check out Prahran Market. Check out The Falafel Man for amazing falafel, visit Fonda Mexican for Mexican food, and Pidapipó in Windsor for a sweet ending.
photo by Mat Connolley (CC BY-SA 3.0) modified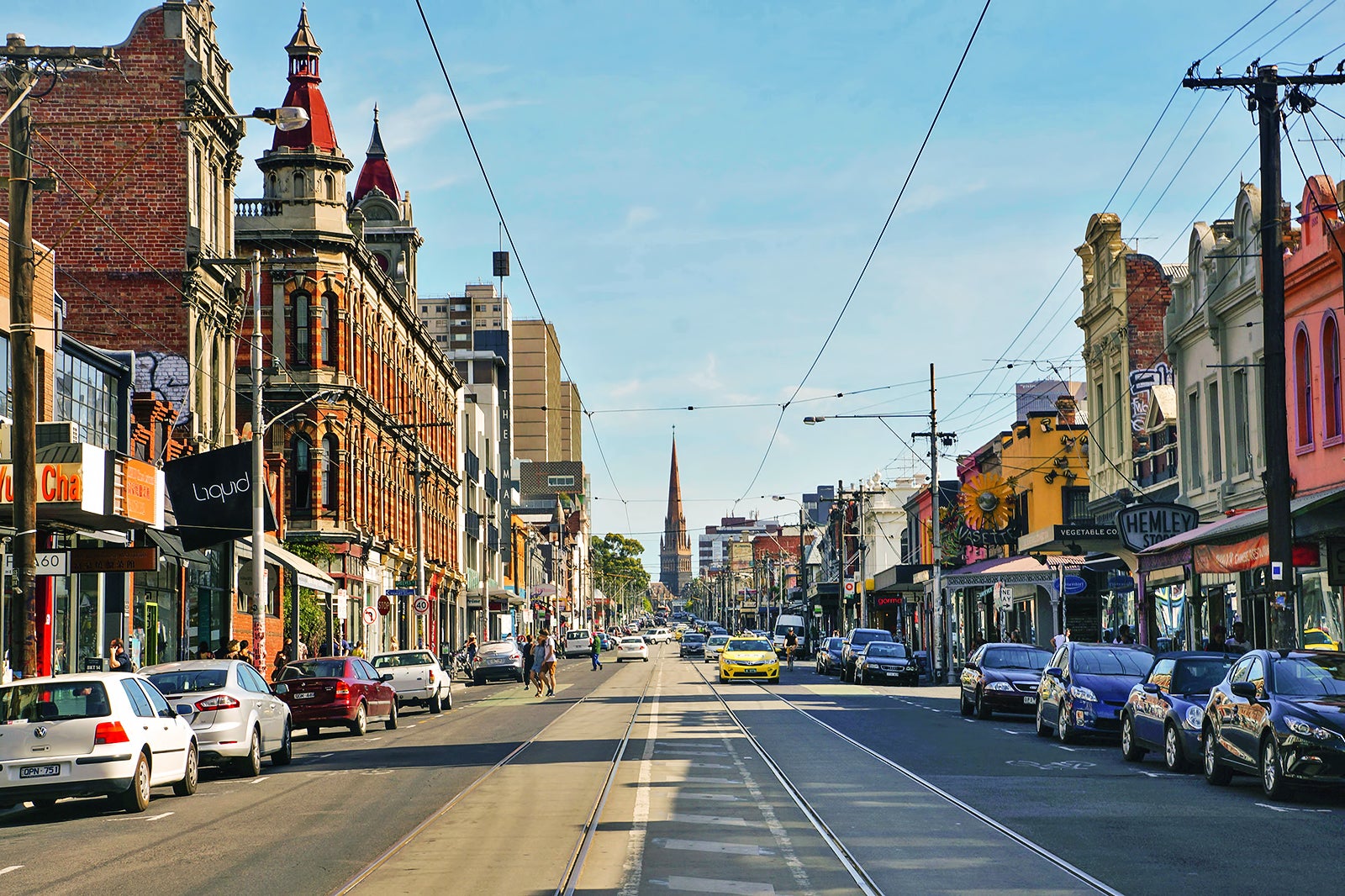 Fitzroy
A trendy area filled with delicious fare
Fitzroy is an on-trend, foodie enclave with both affordable pubs and swankier established restaurants for fans of fine dining. Gertrude Street acts as a microcosm of Fitzroy – once a rough area, now home to a cool crowd frequenting popular bars, restaurants, pubs, boutiques and galleries.
You can brunch at Breakfast Thieves, enjoy afternoon tea at Archie's All Day, head to Ladro for pizza or the fancier Cutler & Co for a modern Australian dinner, and wine at Gertrude Street Enoteca or sip beer at the Builder's Arms Hotel. Further, explore Brunswick Street, where the super popular tapas rooftop bar named Naked for Satan is found. Other notable streets to wander down are Smith Street (further into Collingwood) and Johnston Street.
photo by Marcus Bichel Lindegaard (CC BY 2.0) modified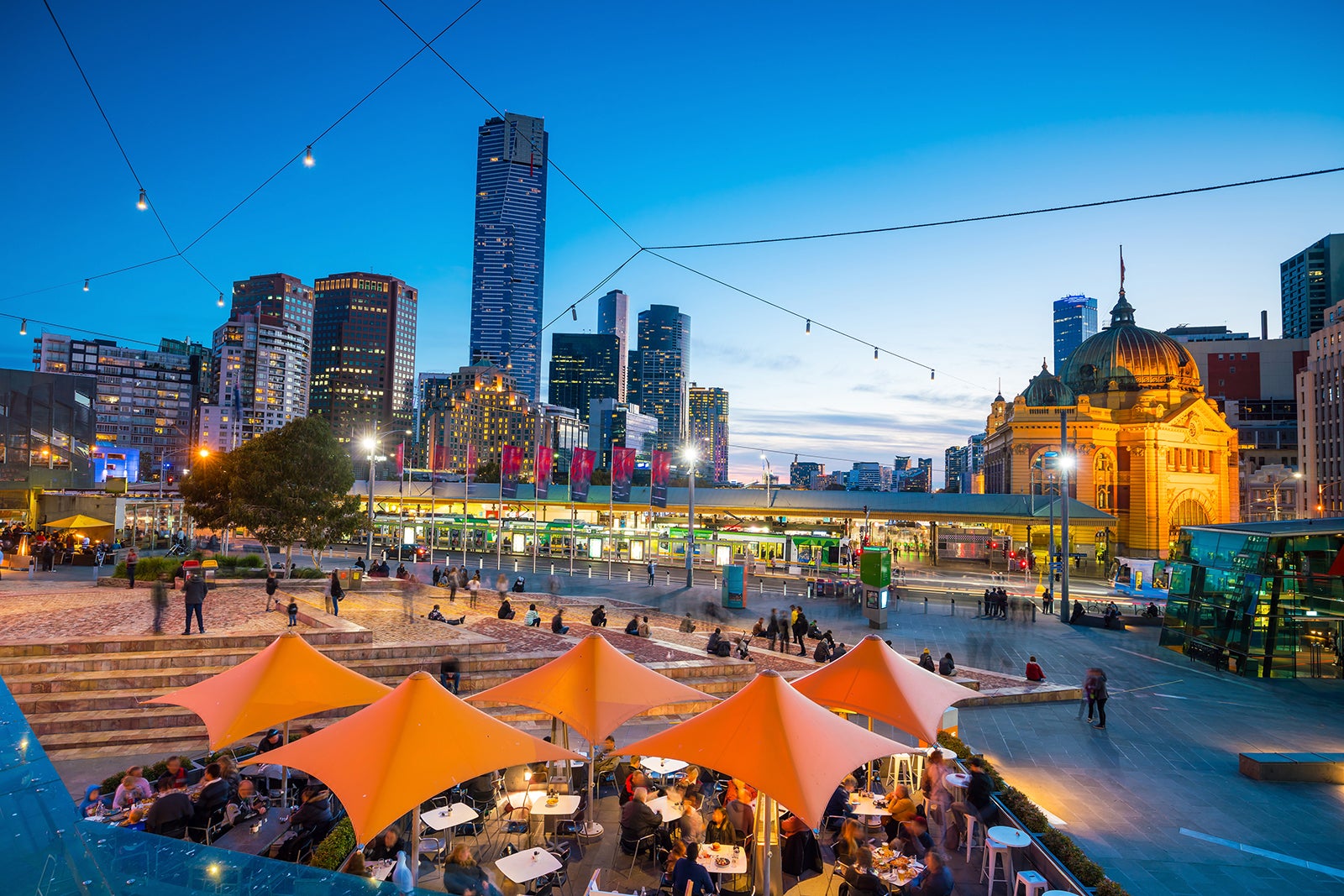 Melbourne CBD
A foodie's paradise in the heart of Melbourne
Melbourne's CBD has really made a name for itself with the notorious Flinders Lane attracting thousands of eager diners, day after day. While the queues for the food may be painfully long, the food is worth the wait… plus there are plenty of bars nearby to pass the time. Supernormal deserves a mention for its innovative mix of cuisine from Tokyo, Shanghai, Seoul and Hong Kong – you'll be indulging in many courses.
Make sure to try the famous peanut butter parfait with salted caramel and soft chocolate. On Little Collins Street, you'll find authentic Thai food at DoDee Paidang and along Flinders Lane, the high-calibre Japanese restaurant, Kisume. For some pastry delights, a must-try is Om Nom Kitchen.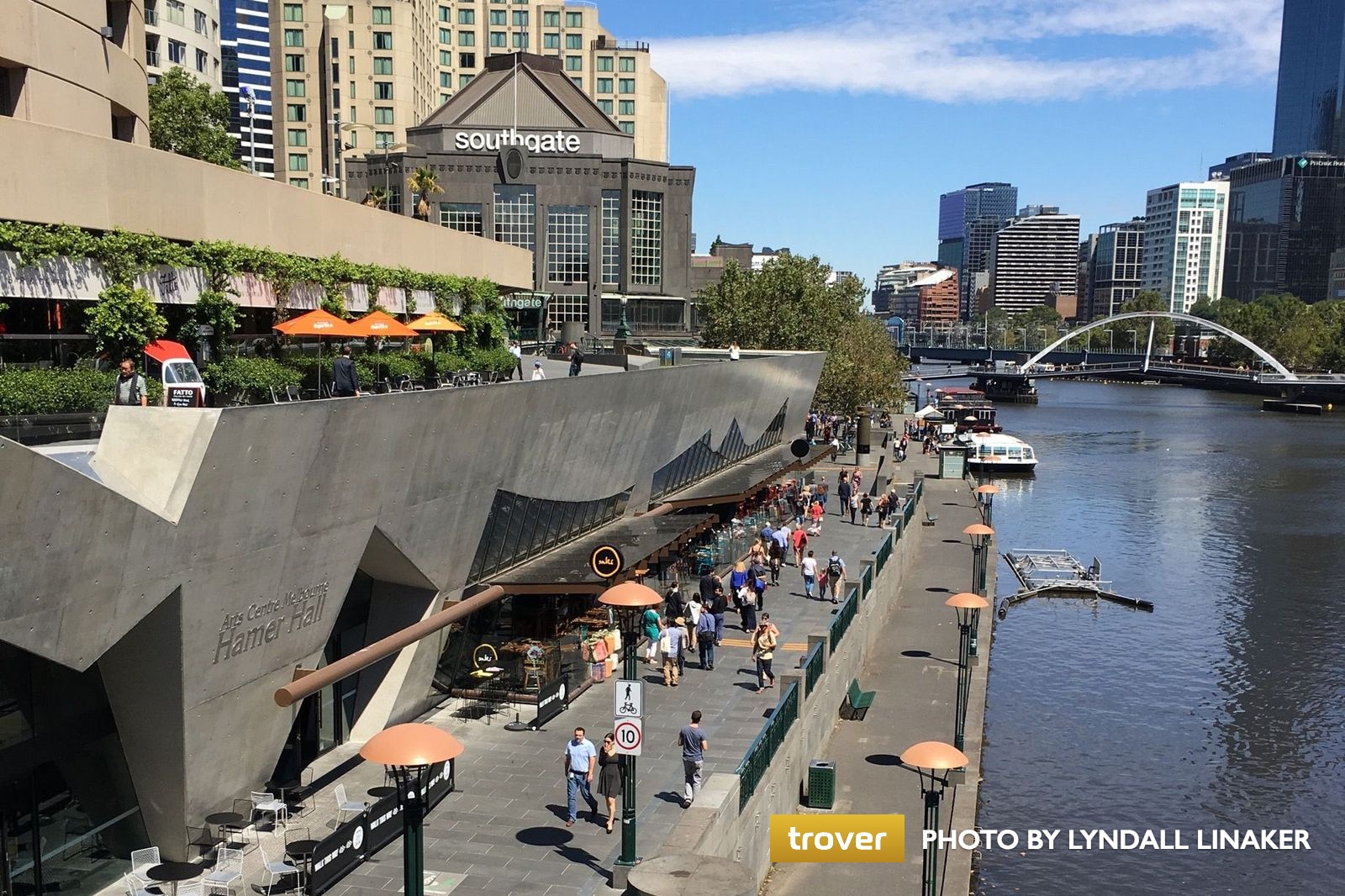 Southbank
A riverside precinct with swanky fare
Southbank revels in its bustling nature and high-class dining. If you love dressing up for dinner and making it a classy affair to remember, then this is the dinner spot for you. Having played host to Heston Blumenthal's infamous temporary The Fat Duck, the area has established itself as a place to go for unforgettable dining experiences.
Highlights of the area include Dinner by Heston, Koko, Nobu, Rosetta, Meat & Wine Co., Spice Temple, and Rockpool Bar & Grill. All these restaurants are dotted around the infamous Crown Hotel. The hotel also has sweeping views of the cityscape, which is beautifully reflected off the Yarra River.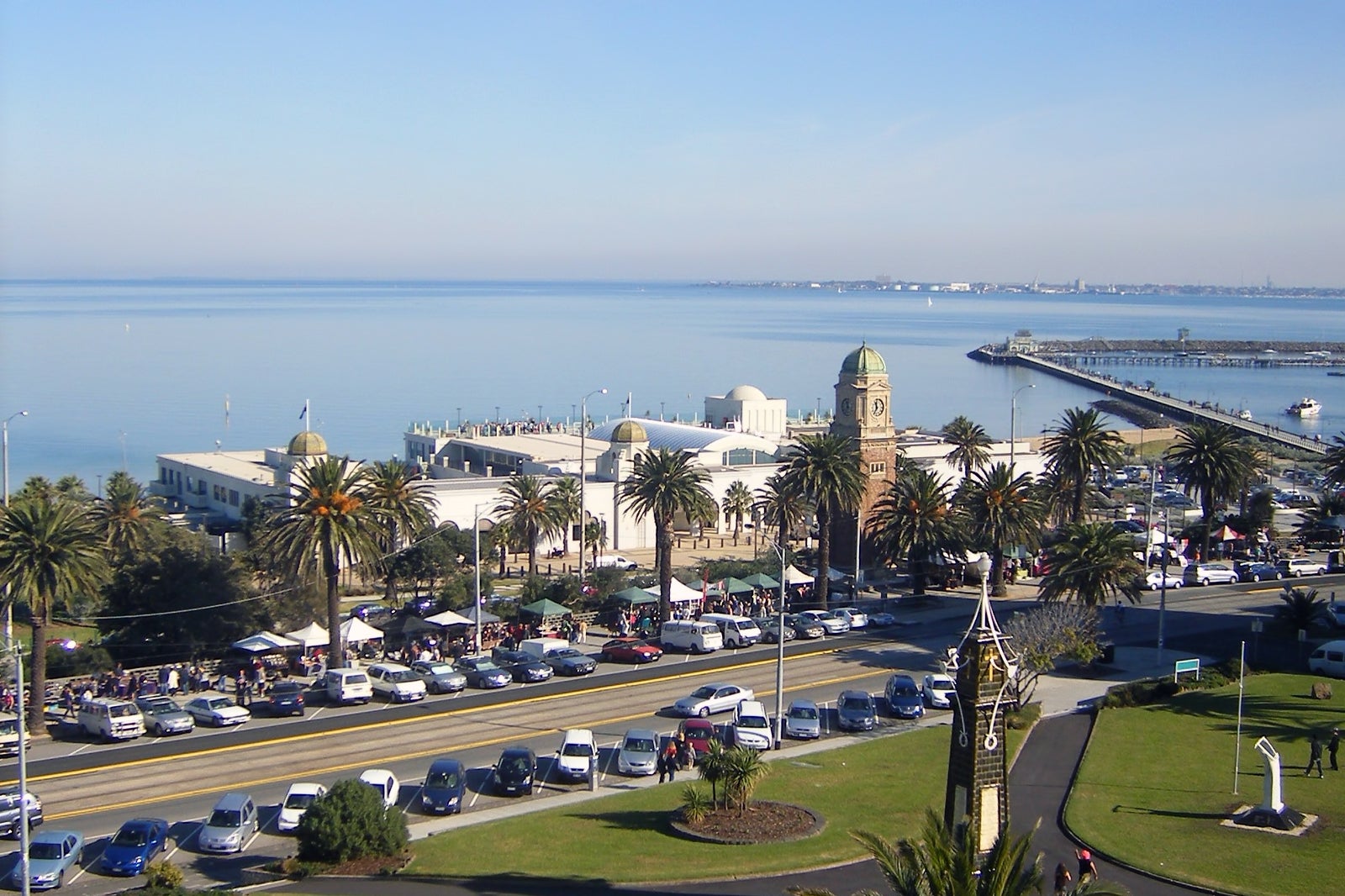 St. Kilda
A youthful area with fusion cuisine
St Kilda is a youthful area known for its trendy spots, hip clientele and fusion food. For a delicious vegan brunch, head to Matcha Mylkbar, where the vegan eggs actually look and taste like real eggs. At Cicciolina, pair velvety wines with fresh Italian favorites, or at Juana Taco munch down a taco or 2 – anything goes.
The streets here are truly multicultural with kosher cafes sat next to coffeehouses, ice cream parlors sat between burger joints and Mediterranean restaurants. For colorful confections, head to Acland Street, where historic cake shops fill the spaces. Other spots to mention are Supernormal Canteen, Mr Wolf and Il Fornaio.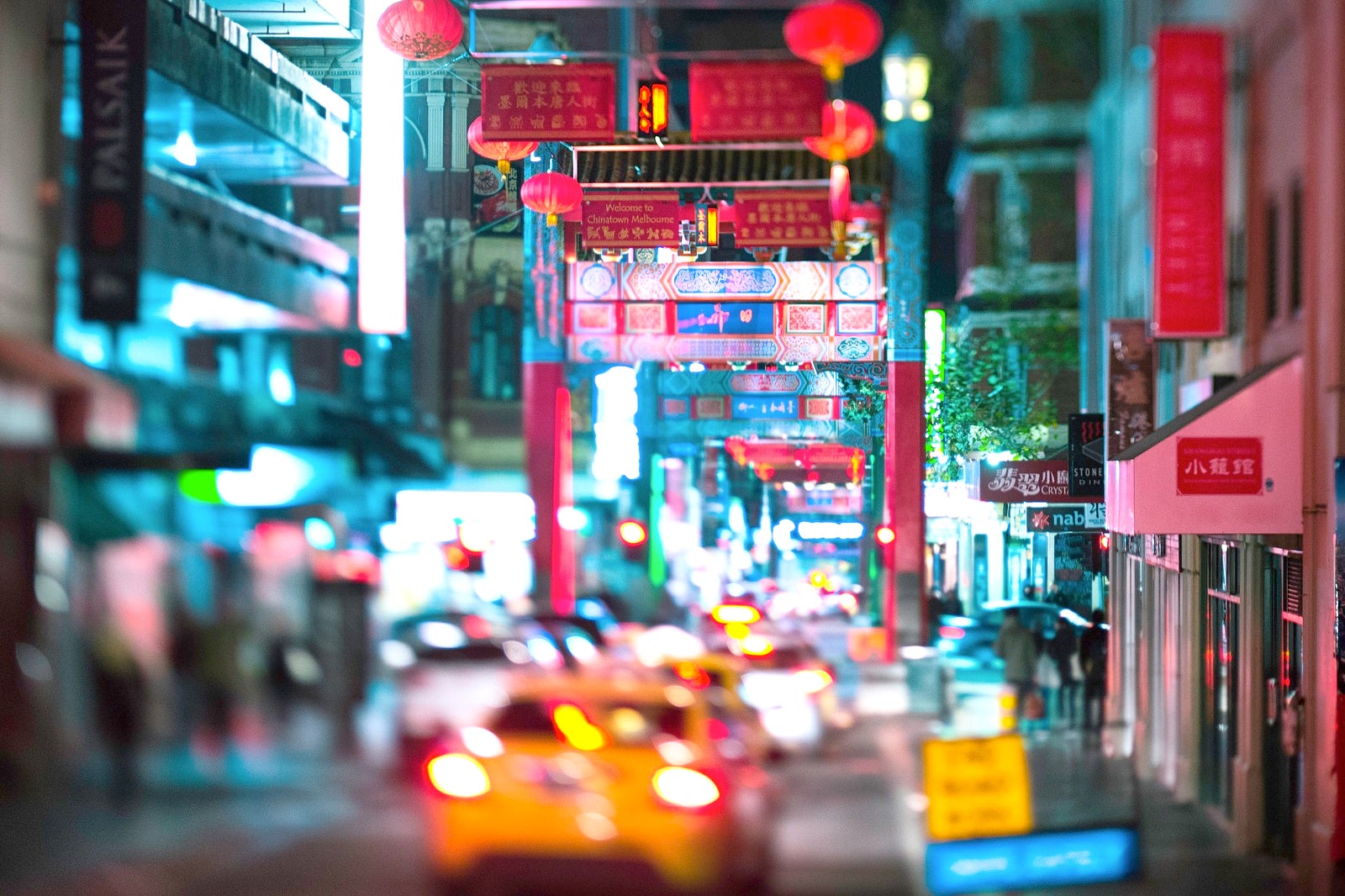 Chinatown
A bustling area dating back to the 1850s
As one of the oldest Chinese settlements in the Western world, Chinatown is brimming with delicious Chinese food and history. Almost all the restaurants here boast traditional and authentic fare, from supple dumplings to spicy noodle dishes you can slurp up to your heart's content, crispy prawn crackers and steaming fresh seafood.
You'll find crowds at Flower Drum Restaurant – a hotspot for good food and a good chat. ShanDong MaMa is a noodle paradise, where groups come to share bowls and bowls of slippery deliciousness. Chinatown's throbbing heart is found along Little Bourke Street, a charmingly chaotic center with Eastern delicacies in a Western urban setting.
Location: Little Bourke Street, Melbourne, VIC 3000, Australia
Open: Daily from 10am to 9pm