Hotels in Port Dickson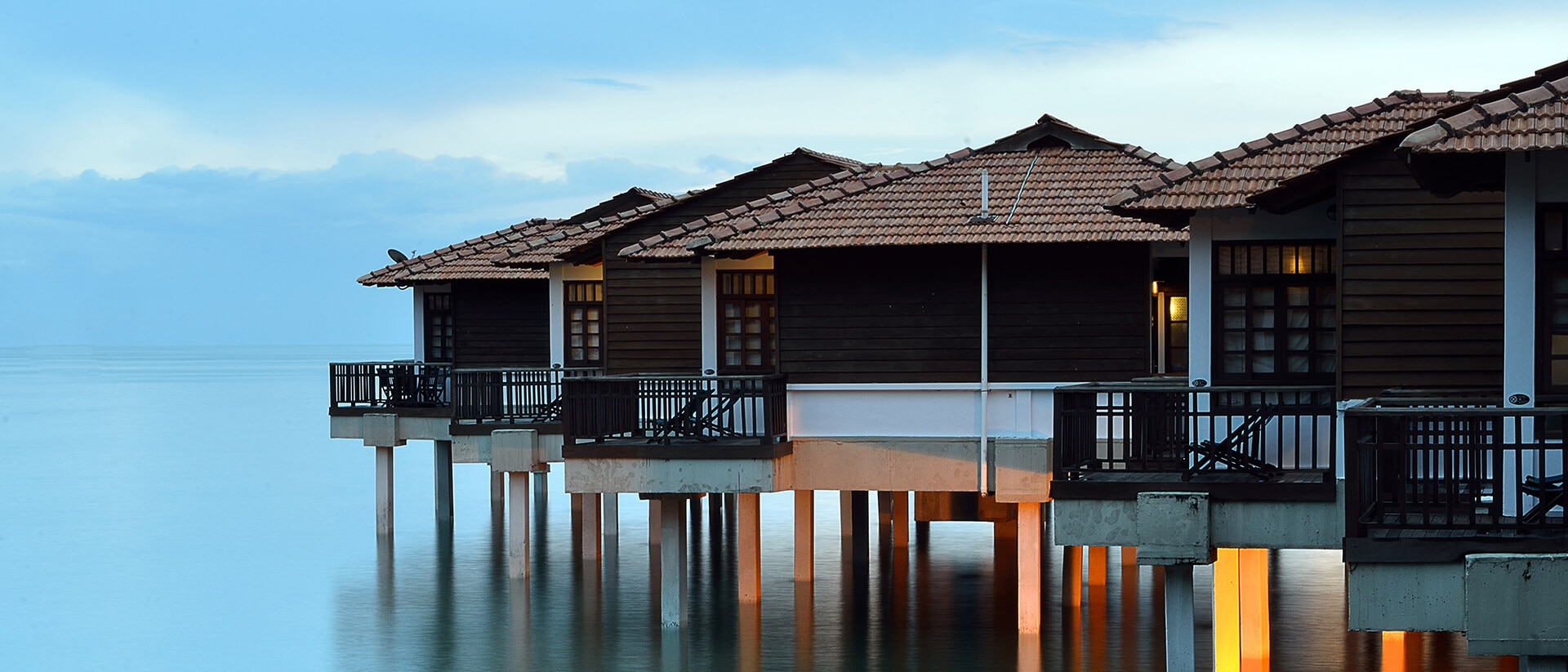 Search & Compare Port Dickson Hotels
Find out more about Port Dickson
Best hotels in Port Dickson
Port Dickson Introduction
Set on the west coast of Malaysia, Port Dickson is known for gorgeous beaches and luxury resorts. It's a stone's throw from Kuala Lumpur and is popular with capital dwellers in search of sun, sand, and laid-back beach vibes. It also lures its fair share of Singaporeans, as well as splash-happy expat families. Beyond soaking up the sun and relaxing by the pool, hotels in Port Dickson unlock access to a handful of historic sites and one of Malaysia's top bird-watching reserves.
Hotels in Port Dickson
Port Dickson is dotted with beachfront resorts, with most catering to midrange vacationers. The best feature lagoon swimming pools and sparkling views of the Malacca Strait. Luxury hotels in Port Dickson raise the bar with stylish decor, spacious suites, and lush landscaped grounds. Sumptuous buffet breakfasts promise a great start to the day, while on-site bars and restaurants keep guests entertained after dark. High-end properties also feature extras such as fitness centers and day spas, while special occasions call for breezy overwater bungalows. Cheap Port Dickson hotels cater to thrifty travelers and budget-conscious families. Choose from a great selection of low-key resorts, as well as friendly guesthouses.
In the last hour, the most popular choices were:
Where to stay
The Port Dickson resort area stretches for 10 miles along the coast. Prime beachfront real estate is dominated by luxury resorts that put you just steps from the sand. They're a great choice if you want to maximize your time on the beach. You'll also enjoy spacious grounds and uninterrupted ocean views. Discount hotels are generally a few blocks back from the waterfront and offer easy access to independent cafes, restaurants, and street food stalls. For more choice, look to nearby resorts like Teluk Kemang, where you'll find everything from luxury stays and beach clubs to budget guesthouses.
Things to see
For most vacationers, a spell in Port Dickson is all about sipping cocktails by the pool, indulging in spa treatments, and spending quality time with friends and family. That said, if you want to venture off the beaten track, Port Dickson is home to unique attractions like the Kota Lukut historical site, which was built by Raja Jumaat in 1847. Every year, from mid-February to mid-April, 100s of eagles, falcons, and kestrels migrate to the Cape Rachado Forest Reserve. Thanks to thermal airstreams over the Malacca Strait, the Tanjung Tuan Lighthouse is one of the best places to view the birds soaring at eye level. While hotels in Port Dickson offer excellent restaurants, it's worth venturing onto the main roads to check out the sizzling street food stalls. Save your appetite for Malay staples like fish laksa, roti canai flatbread, and grilled chicken skewers.
How to get to Port Dickson
Port Dickson is a 1.5-hour drive from Kuala Lumpur via the North-South Expressway. Most vacationers arrive by private transport, though it is possible to ride the KTM Komuter train from Kuala Lumpur to Seremban. From here, it's a 30-minute taxi ride to Port Dickson. Local buses also make the trip. If you're coming from Kuala Lumpur International Airport, Port Dickson is a 1-hour drive south east. The airport offers a wide selection of car rental agencies.