Hotels.com makes it easy and rewarding. Always
Reward yourself your way
Stay where you want, when you want, and get rewarded
Free cancellation
Flexible bookings on most hotels*
4 Star Hotels in Paris
OKKO Hotels Paris Gare de l'Est
8.6/10
Excellent! (1,028 reviews)
Top neighborhoods in Paris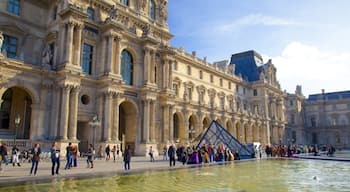 Paris's artistic Paris City Center neighborhood is loved for its museums and monuments, and visitors often enjoy its varied attractions including Louvre Museum and Palais Garnier.
Paris City Center
Top landmarks in Paris
Find out about the history of Eiffel Tower, a well-known monument in Paris. Make time for the stunning cathedral and local tours in this vibrant area.
Eiffel Tower
We do more than just hotels...
Book 4-star hotels in Paris
What qualifies as a 4-star hotel?
When you book a 4-star hotel, you know you're in for some serious comfort. These accommodations are fully staffed and employ high-quality practices and items for their rooms and amenities. Comfortable sheets, delicious food, and even amenities like hot tubs are common in these hotels. The products in the hotel room's bathroom are even upgraded to be finer and more upscale.
How can I find the best 4-star hotels in Paris?
The best 4-star hotels in Paris tend to stand out from most other accommodations in the area. To find the top ones, however, you'll need to narrow down your search to only include results that offer exactly what you're looking for. If you don't want to go without a hot tub, for example, you can implement the hot tub search filter and only show results with that particular amenity. You have 9,327 hotels to choose from, so you'll be met with plenty of options.
How much do 4-star hotels cost in Paris?
The cost of a 4-star hotel can be as low as $134, but that's just to start with. The actual price is dependent on factors like the amenities you opt for and how close the hotel is to popular attractions. Even the time of year you visit can play a major role in the overall price.
Can I get deals on 4-star hotels in Paris?
Yes, and it's quite easy to find deals on Paris 4-star hotels. All you have to do is keep in mind what factors tend to increase cost and avoid them. Eliminating certain amenities and booking something farther away from the action drives down cost. If you don't want to eliminate those conveniences, however, consider booking around . Being the off-season, these months tend to have more options and lower prices. Low prices start at $134.
Are 4-star hotels considered luxurious?
Yes, hotels at 4-stars in Paris are generally considered to be luxurious. After all, this is the level where you start to see upscale amenities like hot tubs and spa facilities available. These hotels also often use higher-quality sheets and more comfortable bedding in general. The services tend to be better as well, with concierge services, fine-dining options, and room service you won't find in 3-star hotels.
Can I get free cancellation on a 4-star hotel in Paris?
Yes, free cancellation is available with quite a few Paris 4-star hotels. When you're looking through your search results, those that offer free cancellation will be marked as such. You can always click them to learn more about their specific policy. Additionally, you can search specifically for hotels with free cancellation using the corresponding filter. Still, some hotels require 24 hours notice before check-in.