Hotels in Royan, France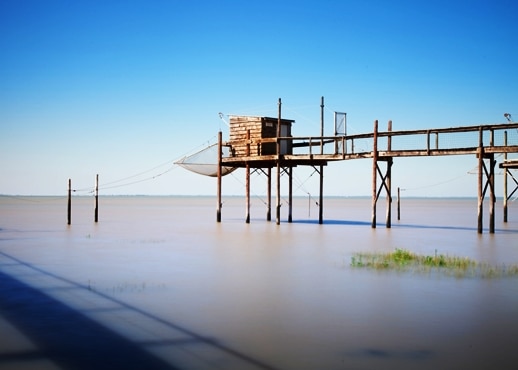 Search & Compare Royan Hotels
Find out more about Royan
Best hotels in Royan
How to Find the Best Royan Hotels with Hotels.com


Along the southwest coast of France is the oceanside town of Royan. In recent years Royan has transformed into a resort town thanks to its marvelous sandy beaches and gently rolling dunes. The city lacks the wealth of medieval buildings that many French towns have due to heavy bombardments during World War II which destroyed much of the city. Recreated buildings since than add a unique architectural flavor to the town however and the city center features a wide array of shops. For as long as you soak up the sun and sights of Royan, rely on the travel agents of Hotels.com for all of your hotel needs. With Hotels.com you can peruse Royan hotels ranging from one to five stars so there's a room available for every budget. Whether you want to spend a week in luxury, or just need a place to change your swimsuit, you'll find it with Hotels.com.


What's Royan Like?

Royan offers several pleasant and family friendly beaches. The city began to gain popularity in the late 20th century thanks to its ocean side location and can be crowded in the summer months. A promenade runs along the seafront with a series of shops adjacent to explore as you walk along the beach. The center of the city features a lot of shopping as well as cafes, restaurants, and a Central Market with a unique sea shell roof. To the north of town is the stunning, "Gardens of the World" which recreates the gardens of many different cultures such as Japanese and Mediterranean. While many of the original churches and cathedrals are no longer standing, several churches were constructed in the 1950s such as the Royan Church of Notre Dame and the Notre Dame de I'Assomption.

Tips for Getting Along with Locals in Royan

Royan's proximity to the ocean gives it access to the bounty of the sea such as oysters and mussels. High quality goat cheese is produced further inland as well as beef and poultry. As you would predict, French is Royan's primarily language and is spoken exclusively. Even if you don't speak the language, learning a few basic phrases to open a conversation will help usually get a friendlier response from locals. No matter how long you bask on Royan's world class beaches, enjoy the comfort of a Hotels.com hotel. When choosing your hotel, you can view high resolution photos of every offered hotel as well as independent reviews who have stayed in Royan previously. To book a room, you can either visit Hotels.com online or download their free smartphone app and receive exclusive deals sent directly to your phone.