Hotels in Brides-les-Bains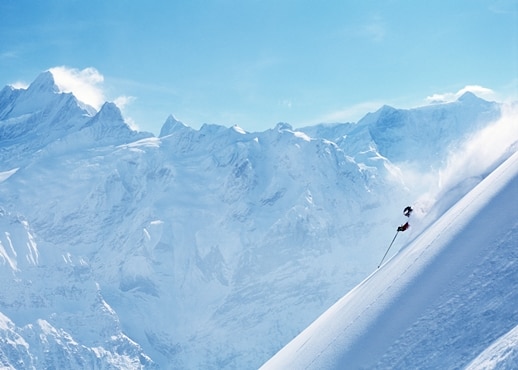 Search & Compare Brides-les-Bains Hotels
Find out more about Brides-les-Bains
Best hotels in Brides-les-Bains
How to Find the Best Brides-les-Bains Hotels with Hotels.com


In eastern France along the French Alps is the town of Brides-les-Bains. An olympic village during the 1992 Winter Olympics, the area around the town is renown for its skiing. Nearby, the popular alpine ski resort in Courchevel combines with Meribel and Val Thorens to create one of the largest ski area on earth. Other areas near Valmorel offer more alpine skiing in the winter months and summer time activities such as mountain biking and rock climbing. For those looking for outdoor activities besides skiing, the Vanoise National Park is one of the most popular outdoor areas in France featuring more than one hundred mountains and reachable by car. For as long as you soak up the marvellous views and recreation opportunities, warm up each night in one of Hotels.com's Brides-les-Baines hotels. With hotels ranging from one to five stars, Hotels.com will help you find the hotel for any budget.

What's Brides-les-Bains Like?

Once in town, it's an easy cable car ride to the "Three Valleys" ski region of Courchevel, Meribel, and Val Thorens. Ski passes can be purchased for all three regions making it easy for you to travel from your Brides-les-Baines hotel to the fantastic ski slopes. If you're visiting in the summer, the nearby town of Valmorel, while a ski town at heart, offers more than 150 kilometers of mountain biking trails. For those that would rather eschew the skiing and mountain biking, the Vanoise National Park beckons. One of many French National Parks, the boundaries extend into Italy to form a popular playground for hikers. More than 600 kilometers of trails wind through the park varying in difficulty from easy to challenging.

Tips for Getting Along with Locals in Brides-les-Bains

The regions nearby produce large amounts of olive oil and is known for its' high quality. Sausage, lamb, beef, and chicken are all popular meat dishes while quality vegetables and fruits are also grown in the area. As you'd expect, the dominant language in the area is French and any phrases you can master will go a long way to garnering friendly responses from the locals. No matter what time of year you visit, be sure to finish each day curled up in the comfort of a Hotels.com hotel. On Hotels.com's website you can view high resolution photos of every accommodation and read reviews left by previous visitors so you'll never be disappointed when you check into your room for the first time. To make reservations in a Hotels.com hotel, visit Hotels.com or download their free mobile smartphone app and receive exclusive deals sent directly to your phone.