Hotels in St. George, Utah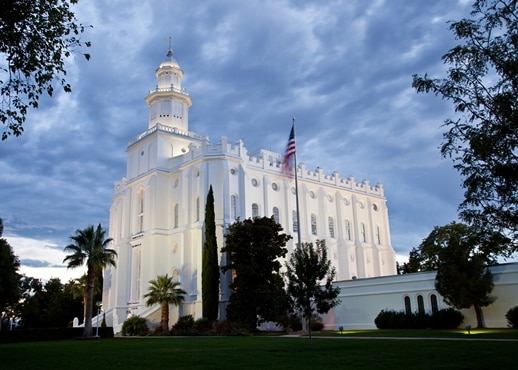 Search & Compare St. George Hotels
Find out more about St. George
Best hotels in St. George
St. George Introduction
One of America's fastest growing cities, St. George lies on the Utah-Arizona border, not far from the breathtaking Zion National Park. The area has long been hallowed ground for hikers, nature enthusiasts, and geologists, while its burgeoning reputation as a center for arts and culture have seen its popularity skyrocket. In this spot, 3 distinct landscapes—the Mojave Desert, Colorado Plateau, and the Great Basin—come together to create a one-of-a-kind environment. With hotels in St. George offering practical and affordable accommodations, now's the time to witness the majestic splendor of Utah's striking landscape in all its untamed glory.
Hotels in St. George
Whether you've got cash to splash on a 4-star resort, or you're taking advantage of a cozy low-cost motel, the flexibility of St. George hotel rates takes the hassle out of planning your trip. You can enjoy a taste of luxury, with high-end restaurants and spa services, or nab a no-frills option with free WiFi and a complimentary breakfast. St. George hotels have a reputation for excellence and are spread throughout the area, so you can position yourself right at the heart of things, or a little further out for some peace and tranquility.
Where to stay
Close to Pioneer Park, and with a range of discount hotels and great value motels, St. George Boulevard is a central location that won't put a dent in your bank balance. An alternative way to enjoy proximity to key attractions is a hotel along SR-18, where everything from pricey name brands to cost-saving inns can be found. Where the road intersects with the I-15, you'll find an array of top choices for all budgets. Staying in nearby Hurricane is another option, and gives you easy access to both St. George and Zion National Park. It's only 25 minutes from the city and opens up a world of possibilities.
Things to see
Travelers have been admiring the sandstone formations of Zion National Park for decades and it won't take you long to understand why. The massive multicolored monuments, diverse wildlife, and wealth of outdoor activities make it the ideal place for adrenaline junkies and serenity-seekers alike. Whether taking in a sunset, or climbing its towering structures, you'll never forget the first time you laid eyes on Zion. Keep the adventure going at the Rosenbruch Wildlife Museum, a 35,000-square-foot facility that houses over 300 species of animal from across the globe. The perfect day out for families, the hours will fly by in the blink of an eye. Every April, the St. George Art Festival celebrates original artwork by over 110 local artists. With the idyllic Town Square as its setting, 2 stages of live entertainment bring the city to life and pay tribute to the region's distinctive beauty.
How to get to St. George
Getting to St. George is a breeze with a number of domestic flights arriving at St. George Regional Airport regularly. Shuttle buses and taxis can drop you off at your hotel, or you can rent a car at the airport to take in the awe-inspiring local scenery. You can also cruise down the I-15, the SR-7, or the SR-34, or hop a Greyhound bus from U.S. cities far and wide, so you're spoiled for choice. SunTran bus services make travel in St. George a snap. Operating 6 routes to 140 stops around the region, you're connected to every corner of the city, so your adventure is ready to begin.