Hotels in Brazzaville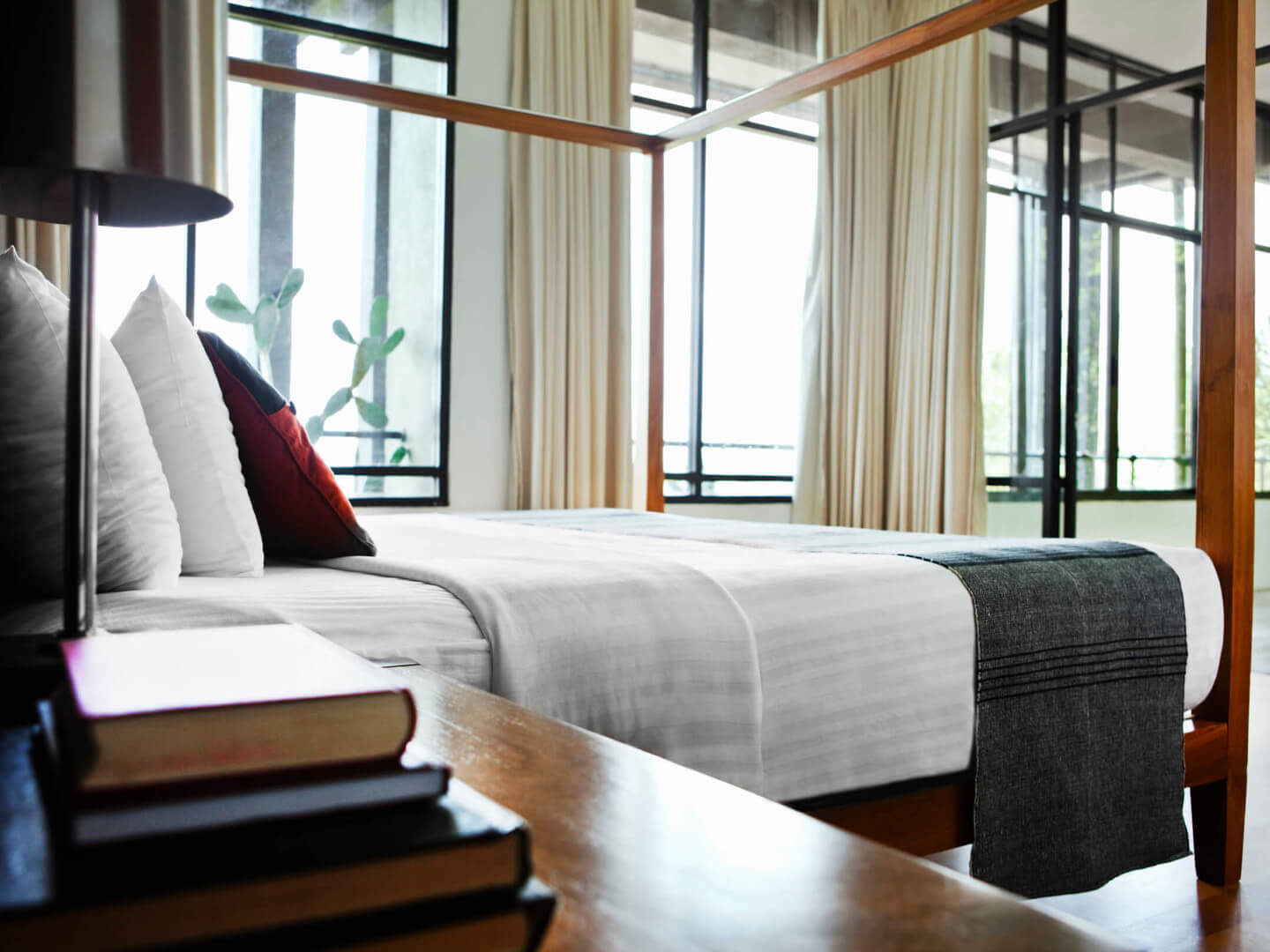 Top landmarks in Brazzaville
Find out more about Brazzaville
Best hotels in Brazzaville
Brazzaville Introduction
Awash with history, culture, and stunning riverside scenery, Brazzaville is one of Africa's most charismatic cities. It's the capital of the Republic of the Congo and is a gateway to the country's legendary national parks and nature reserves, where you can spot iconic African wildlife, such as elephants, giraffes, hippos, and silverback and western lowland gorillas. The city is set on the banks of the Congo River and has a sophisticated air, with modernist architecture and excellent restaurants.
Hotels in Brazzaville
Luxury hotels in Brazzaville treat guests to spacious rooms and 5-star service. After a day of sightseeing, you'll love relaxing by the pool, strolling around the lush grounds, and enjoying cocktails at on-site bars and restaurants. Top-tier suites offer river views and private terraces. Midrange hotels and international chains feature well-appointed rooms and breakfast buffets, as well as extras such as swimming pools and fitness centers. Cheap Brazzaville hotels keep things simple with comfortable guestrooms and a friendly atmosphere. They're a great choice if you want to experience Brazzaville through a local lens.
In the last hour, the most popular choices were:
Where to stay
It's hard to resist hotels strung along the Congo River, where you'll be within walking distance of the waterfront promenade, also known as La Corniche. You'll also be a short stroll from the city's top restaurants. Hotels in downtown Brazzaville are a great option if you want to save on accommodation without compromising on location. For more choice, look across the river to Gombe in the Democratic Republic of the Congo. The lively municipality offers everything from luxury hotels to budget guesthouses.
Things to see
Hugging the banks of the Congo River, La Corniche is a fantastic place to stretch your legs and indulge in a little people watching. On a clear day, the views reach all the way to Kinshasa. The promenade ends at Pont 15 août 1960, a striking cable bridge that links downtown Brazzaville to the presidential palace. Shop for handwoven scarves, woodcarvings, and other trinkets at Marché Touristique, Brazzaville's colorful handicrafts market. For many travelers, Brazzaville is a jumping point to iconic nature reserves, such as Garamba National Park, a designated UNESCO World Heritage Center and stronghold for leopards, lions, and elephants, as well as the critically endangered Kordofan giraffe. Tours of Lesio Louna Reserve offer a unique chance to view silverback gorillas. Venture further afield and you'll hit Odzala-Kokoua National Park, home to several troops of western lowland gorillas. Closer to the city, Lefini Reserve is a sanctuary for gorillas that have been rescued from poachers.
How to get to Brazzaville
Maya-Maya Airport is a 15-minute drive from downtown Brazzaville and offer regular flights to Pointe-Noire, as well as Ouesso and Impfondo. Speedboats run across the Congo River from Brazzaville to Kinshasa in around 10 minutes, though immigration between the two countries can be time-consuming. The city is serviced by a handful of bus stations offering long-distance connections to popular destinations, such as Ouesso, Makoua, and Etoumbi. Trains for Pointe-Noire depart from Gare de Brazzaville several times a week.
Search places to stay by category