Hotels in Albany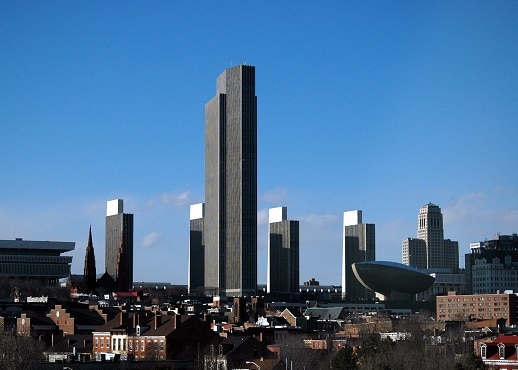 Search & Compare Albany Hotels
Find out more about Albany
Best hotels in Albany
How to Find the Best Albany Hotels with Hotels.com

Whether you're visiting Albany for its rich history, stunning nature, or vibrant nightlife, New York's capital has much to offer. The city is built on the banks of the Hudson River – a waterway rich in military and economic history – and at the foot of the lush Adirondacks and Catskill Mountains. The capital city's century-old architecture offers a stunning blend of Gothic Revival, Romanesque, and Moorish influences. As experts in travel, there's no better way for you to book your stay in Albany. Whether you're looking for hotels in the heart of the capital or outside the city center, Hotels.com offers a wide selection of hotels in Albany. Our hotels are listed with detailed information, photos, and user reviews from real guests and are searchable online at Hotels.com. You can easily book your stay in Albany online or give us a call. We are happy to help you find the best hotel for your travel needs.

What's Albany Like?

Once a Dutch colony, Albany has evolved, while keeping its rich history. Historical architecture sits next to modern buildings, all just a short stroll from our downtown Albany hotels. In the heart of downtown Albany, you'll find the stunning New York State Capitol building, inspired by the Hotel de Ville in Paris. Just a few steps away from Albany's Capitol building you'll find the ultra-modern Governor Nelson A. Rockefeller Empire State Plaza featuring The Egg, Corning Tower, the New York State Museum, and more. The plaza features two reflecting pools and art sculptures. For more historic marvels, step aboard the USS Slater, a WWII Naval Destroyer Escort, or check out some of Albany's historic homes. But history isn't all you'll find in Albany. Just outside of the city, you'll discover the Cohoes Falls, Adirondack and Catskill Mountains, and much more. Albany is less than three hours from major cities like New York City, Montreal, and Boston, and just a short drive from historical Cooperstown or Saratoga Springs. Whether you stay in Albany for a weekend or a week, you're sure to find an adventure!

Tips for Getting Along with Locals in Albany

Albany balances urban excitement, historical significance, and its political role, while still embracing the beauty and charm of up-state New York. Most of downtown Albany can be explored on foot, though most residents and visitors get around by car. With just 100,000 residents, New York's capital is not as chaotic as nearby New York City and major traffic is rare. Parking can be challenging in some areas, so a good pair of walking shoes and some patience will be handy during your visit to Albany. If you're staying in a hotel in downtown Albany and plan to stay in the city center, a vehicle may not be necessary. For a sense of the local atmosphere, check out the buzzing Lark Street at the heart of downtown. This neighborhood is part commercial, part residential, and always exciting – a bustling city scene tucked into the quiet capital. Spanning 10 blocks, Lark Street offers a variety of coffee shops, bars, spas, art establishments, and more. In the warm weather, much of Lark Street can be enjoyed on its various patios. Be sure to pack for the season as Albany's temperatures can range from below freezing to the mid-70s.