Hotels in Medford, Oregon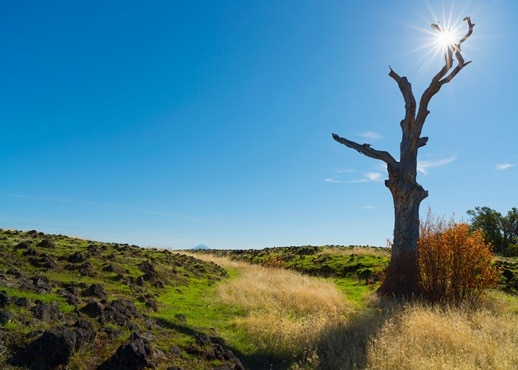 Search & Compare Medford Hotels
Find out more about Medford
Best hotels in Medford
Medford Introduction
If you're a fan of the great outdoors, you'll love Medford; this city is surrounded by limitless natural beauty and offers easy access to some of Oregon's most majestic prairies, rivers, and mountains. Originally built as the site for the local railroad, nowadays Medford is the home of countless green areas and public parks, not to mention a locally renowned arboretum operated by Oregon State University. The city also has an enviably well-developed cultural side, boasting some impressive museums and hosting a range of events, such as the Art in Bloom festival, that see visitors flock to the city each year.
Hotels in Medford
Travelers looking for the best Medford hotel deals won't be disappointed, with most of the city's accommodation offering impressive facilities at reasonable prices. The Royal Crest Motel is just one of many discount hotels in Medford city center, allowing guests to stay close to the heart of the action in downtown Medford without having to part with too much cash. For a more traditional feel, opt for one of the cabin- or lodge-style accommodations a little further out of town, which will allow you to get back to nature in an authentic homey setting.
Where to stay
If you stay in downtown Medford, you'll be at the core of the area's key attractions as well as close to its best restaurants and bars. There's plenty to love about this area, with its beautifully tended parks and cultural landmarks, but hotels in Medford's other neighborhoods are also worth checking out for those who are willing to venture a little further. Ashland is just a 25-minute drive away and a great spot for outdoor activities like skiing, fishing, hiking, and horseback riding. On the other side of Medford, Grants Pass—with its idyllic riverside scenery and proximity to the region's vineyards—is the ideal choice for tourists seeking peace and sophistication.
Things to see
Life in Medford centers on the outdoors, and a hike on the Table Rocks is a superb way to take in some truly majestic views of the city's surroundings. These volcanic plateaus are at their most eye-catching in spring, when the flowers are in bloom, and an excursion at this time of year makes for a memorable family day out. Youngsters are also sure to love Medford Railroad Park, which opens every second Sunday from April to October; entry is free, and the park offers visitors everything from full-size railroad equipment to rides on models of steam trains. Spending a few hours at the Art du Jour Gallery will give you a fascinating insight into the creativity that thrives in Medford, and a wine-tasting excursion is a great way to sample some delicious local vintages and relax against the backdrop of the region's magnificent scenery.
How to get to Medford
Rogue Valley International–Medford Airport takes all the hassle out of getting to Medford, with routes between the region and key cities all across the country. Car rental is available at the airport and is useful for those who want to see some of the more secluded parts of the surrounding countryside. Taxis and private shuttles are another possibility for airport transfer. Travel in Medford is a easy to use thanks to the frequent RTVD bus service, which runs throughout the Greater Medford Area and reaches pretty much everything the city has to offer.