Where to Stay in Jacksonville - River View Rooms to Luxury Beach Resorts
Where to Stay in Jacksonville - River View Rooms to Luxury Beach Resorts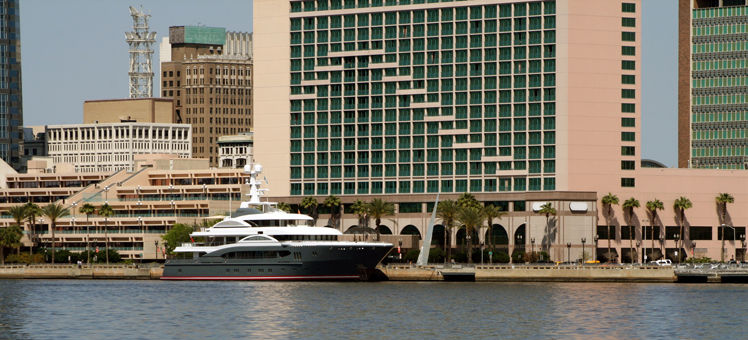 As the USA's largest mainland city by area, Jacksonville has plenty of accommodation options. Beach resorts and vacation rentals line its coast, while downtown features skyscraper hotels overlooking St. John's River. West and southeast Jacksonville provide budget lodgings and suites from global hoteliers.
East of Jacksonville's city center lie 22 miles of Atlantic Ocean beaches. Three of the beach cities - Atlantic, Neptune, and Jacksonville - blend into seemingly one sandy playground. You can bike on the hard sand to an array of seafood restaurants and laid-back beach bars that each of these beach towns offer. Walk to popular Jacksonville Beach Fishing Pier for prime people-watching, surfing, or to cast a line.
Many hotels here offer extensive oceanfront views, pools, and free parking. Jacksonville Beach provides most of the accommodation inventory, with Atlantic Beach a close second. Neptune Beach has kept its small, beach-town vibe, which means fewer rooms are available here, so early booking is advised. Many condos and vacation rentals also exist for those seeking self-service options.
For visitors interested in urban pursuits, downtown accommodation options make it convenient to walk or take public transportation to most city attractions, festivals, and professional sporting events. Many skyscraper hotels dot Jacksonville's riverfront and provide a spectacular view of Jacksonville Landing, St. John's River, and Main St. Bridge, which glows blue at night.
Staying downtown suits those looking for luxury accommodation and convenient access to the city center. Many popular hotel names have large hotels here, and a few budget motels can also be found minutes from Jacksonville's city center. A very limited number of bed-and-breakfasts or vacation rentals can be found here.
This area sits across St. John's River from Jacksonville's city center and encompasses Southbank and San Marco neighborhoods. River taxis, public buses, and a Skyway monorail conveniently connect the riverbanks. You'll find trendy boutique shopping and art galleries in this area, as well as the many dining options of San Marco Dining District.
Southeast Jacksonville provides a wide selection of suite-style accommodation and many well-known hotel chains. Visitors seeking places with amenities such as on-site bars, gyms, pools, and restaurants will find several choices to fit their needs.
To Jacksonville's west lie Riverside and Avondale neighborhoods. These historic areas have become popular among young residents, who have infused the area with a bohemian vibe, and have attracted innovative chefs. Boutiques, outdoor dining, and small breweries up West Jacksonville's cool factor, along with thriving nightlife, cultural, and artistic scenes.
Many of West Jacksonville's hotels cluster around Orange Park on the southwest bank of St. Johns River. These range from upscale hotels to budget motels, with only 1 bed-and-breakfast in the area and virtually no vacation rentals.
Visitors seeking to get away from mainstream areas will enjoy the peace and solitude of Fernandina Beach. Located 35 miles north of Jacksonville, this beach community entices people content with making day trips into Jacksonville. Visitors can fill the rest of their time with sun, sand, and outdoor activities like kayaking, horseback riding, and boating.
Fernandina Beach is filled with independent hotels, B&Bs, and vacation rentals. A few luxury resorts sit oceanfront, while several familiar hotel names also dot the coast and the banks of St. Mary's River.
Discover
Find your perfect holiday in Jacksonville
From 630 hotels.