Accommodation in Launceston - From City Comfort to Valley Villas
Accommodation in Launceston - From City Comfort to Valley Villas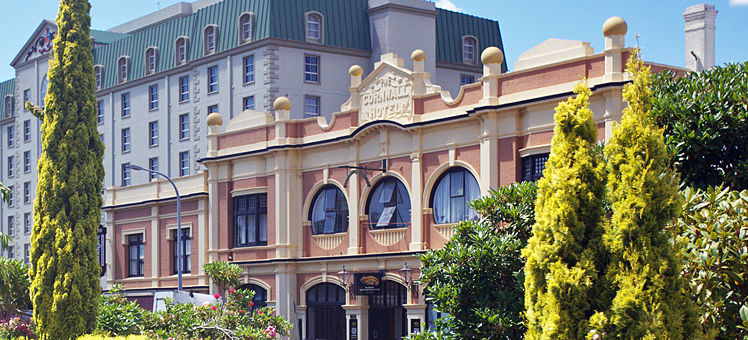 A variety of accommodation options await the traveler in Launceston. Centrally located hotels offer easy access to the main sites, which are never far way in this small city. Or you can chose to stay in the marina area for waterfront views. Couples looking for a romantic getaway can take their pick of cozy cottages in the Tamar Valley wine region.
Evandale
Evandale - only minutes from Launceston Airport - is full of character and perfect for visitors wanting quiet strolls through picturesque streets. Evandale's colorful weekend markets, which sell everything from farmers' produce to craft and bric-a-brac, are also a point of interest, and a good way to meet the locals.
Get a feel for country life by staying in renovated stables, or try boutique cottage accommodation for a home-away-from-home. Free parking areas for trailers make Evandale a good choice for those who plan to tour the rest of Tasmania this way.
Tamar Valley Region
The famed Tamar Valley region, a short distance from Launceston's city center, is perfect for a relaxing getaway. It offers wineries, golf courses, and boat cruises on top of spectacular scenery. It's best for the independent traveler with a car, although there are also organized tours of the wine estates and rest of the area.
All-inclusive resorts in mountain villages offer day spas, superb restaurants, and everything else you need for a pampering escape. Self-contained cottages are on offer for the independent traveler, and some wine estates have bed-and-breakfasts.
City Centre and City Park
If you are on a weekend break and convenience is key, or you're looking for entertainment and action, staying in Launceston's city center is for you. You'll have easy access to all the main attractions, including Queen Victoria Museum and Art Gallery, as well the glorious gardens of City Park.
Central Launceston has a host of accommodation options, from upscale chains and eclectic boutique hostelries to functional motels and an inn located in a former bakery. Backpackers and budget travelers can choose from self-contained cottages and hostels situated in period buildings.
Search for City Centre and City Park hotels
Waterfront and West Side
Only minutes from the city center by foot, Launceston's newly developed waterfront precinct affords views of the joining point of the Tamar and North Esk River. You will also be close to Queen Victoria Museum and Art Gallery, as well as the cruise ship terminal.
Hotels in this area have a bright and fresh feel, in keeping with the style of the redeveloped marina, which is situated nearby. For close access to Cataract Gorge, there is an inn, with a more mountain-stay vibe.