Brooklyn Sleeps - From Boutique Hotels to Affordable Bed-and-Breakfasts
Brooklyn Sleeps - From Boutique Hotels to Affordable Bed-and-Breakfasts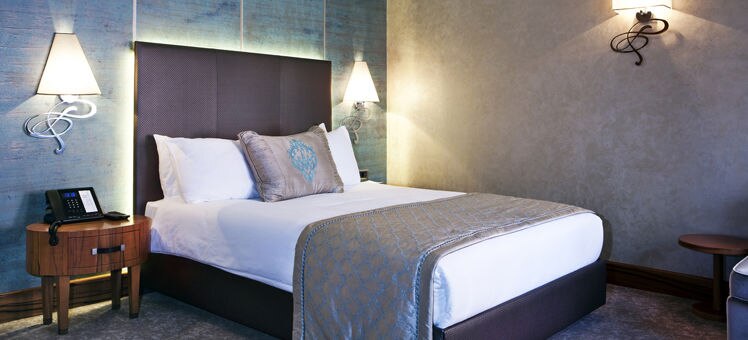 In addition living up to its reputation as an edgy enclave of cool restaurants and hip boutiques, Brooklyn also wins points for offering spacious accommodation, often with attractive prices. You can choose from boutique and luxury hotels, large chains, and bed-and-breakfasts with unique charm and a touch of signature Brooklyn artistry.
Williamsburg
A bustling neighborhood filled with notable restaurants, artisanal coffee shops, and independent boutiques, Williamsburg has emerged as Brooklyn's coolest neighborhood. It started attracting artists from the other side of the river in the 1970s as Manhattan's rents began to rise, and since then has developed a creative community that prizes originality above all else. Although it has succumbed to national corporations like Starbucks and Whole Foods, it still holds tight to its roots, as seen in numerous dive bars and creative arts spaces.
Much like Williamsburg's hip and creative local businesses, the crop of boutique hotels that are going up in the neighborhood respect the area's adherence to originality. Distinguished by features like reclaimed wood furnishings and landscaped gardens, these hotels are as renowned for ingenuity and an industrial chic decor.
DUMBO
Widely regarded as the next SoHo, DUMBO (an acronym for "Down Under the Manhattan Bridge Overpass") is characterized by galleries, chic boutiques, and sweeping lofts, and attracts sophisticated New Yorkers looking for respite from Manhattan's bustling streets. DUMBO is well connected by several subway lines, as well as the East River Ferry. It is a walkable neighborhood; although be forewarned - its cobblestoned streets call for comfortable shoes.
Thanks to its proximity and easy access to Manhattan, accommodation in DUMBO runs the gamut from luxury hotels to well-known chains. The high end of the scale offers guests elegant surroundings, such as loft-inspired spaces and designer bath products, while the lower end is functional and comprehensive, and great for business travelers.
Fort Greene
If you're looking for a friendly neighborhood where families mingle seamlessly with young hipsters and a strong sense of community permeates, Fort Greene is the place for you. On weekends, you can check out the famous Brooklyn Flea market for unique finds, or you can head to Fort Greene Park Greenmarket for local vegetables and sustainable meat. Take to the streets and discover the area's charming stores and artisanal bakeries, then head to the Brooklyn Academy of Music to catch an experimental opera or contemporary art exhibit.
Considering Fort Greene's strong family vibe, it's no surprise that it offers a number of B&Bs. Ranging from traditional to contemporary, these tend to be more affordable than a hotel. As an added bonus, the operators are often experts on all things New York City, and are generally happy to offer visitors suggestions on what to see and do.
Search for Fort Greene hotels