Where to Stay in Galveston - Modern Condos to Heritage Hotels
Where to Stay in Galveston - Modern Condos to Heritage Hotels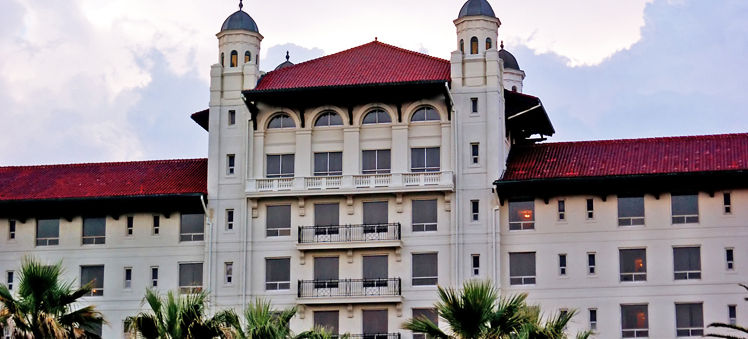 When it comes to lodging in Galveston, your choices are plentiful and varied. You can book a room with a view of the Gulf or choose to stay in the Strand Historic District. Updated older properties, modern chain hotels and motels, big resorts, charming bed-and-breakfasts, remodeled houses, new condos: Galveston has it all.
If you plan to spend most of your time by the shore - especially if you're traveling with kids - a place along Seawall Boulevard, across from the beach, may be the best option. On the northeastern side of the island, a stay in the Strand Historic District will put you in the heart of the action. You'll be close to stores, restaurants, and museums, and just an easy drive from the beach. It's also a convenient option if you're taking a cruise; the 2 cruise terminals are within one-third mile of the Strand.
Along Seawall Boulevard, you'll find many chain hotels and motels catering to all budgets. There are also vacation condos/apartments you can rent for a few days or by the week. In the Strand, you can go back in time and take a room at a nicely updated, elegant Victorian hotel with antique furnishings and all modern amenities.
The East End Historic District, between 11th and 19th streets and Mechanic and Broadway streets, is lined with huge trees that shade Victorian houses and mansions. Stay in this area if you want to enjoy Galveston's old-time charm and elegance, browse art galleries, or just relax and take it easy. Even the pace here seems to be slower.
Lodging options in this area are mainly bed-and-breakfasts. Some of the old Victorian houses have been remodeled and updated to serve as B&Bs. They offer all modern comforts and impeccable service yet retain their old-time appeal with antique furniture, ornate details, and, of course, generous complimentary breakfasts.
About 15 miles from Galveston, Texas City is a commercial and industrial area on the coast of the Gulf of Mexico. It caters mainly to oil and gas businesses, but has some options for tourists, too. You may choose to stay in Texas City if your main activities include shopping at the Tanger Outlet Mall, or want to bird-watch and explore the coastal areas along the Gulf.
You'll find plenty of chain hotels and motels in Texas City. Several major brands offer different levels of accommodations and amenities as well as price ranges. There are also a few smaller, individually owned options.
You'll pass through La Marque if you drive to Galveston using Interstate 45. La Marque is a mixed residential, commercial, and industrial center about 15 miles from the island. If you stay in La Marque, you'll avoid the crowds, noise, and parking issues you might find in Galveston itself. However, you will still be close by; an easy 20-minute drive will take you to all the fun.
Like Texas City, La Marque has mostly chain hotels and motels, mainly in the moderate to inexpensive price range. Or you can choose among locally owned options. These will also be very reasonably priced.