Staying in Kansas City - From Luxury Hotels to Cost-Effective Inns
Staying in Kansas City - From Luxury Hotels to Cost-Effective Inns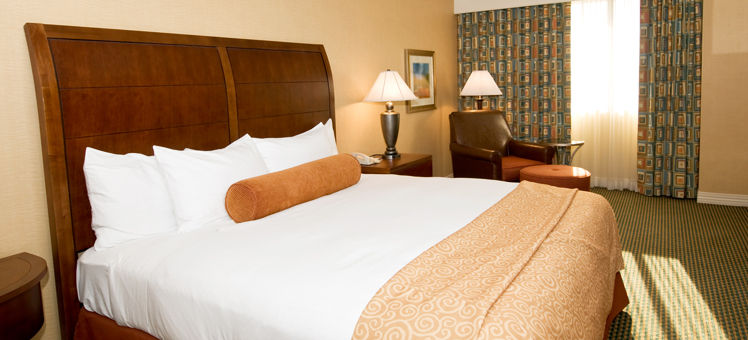 Accommodation for visitors to Kansas City is mainly provided by modern chain hotels. You'll find spacious, elegant options in and around the center of the city, close to major attractions like 18th & Vine District and Country Club Plaza. You won't be as close to the action if you cross over into Kansas, but you'll have several budget-friendly chains to choose from.
If you want to capture the essence of Kansas City, choose to stay in its energetic downtown. Basing yourself in this area will put you within walking distance of historic neighborhoods packed with quirky boutique stores, simmering jazz clubs, and casual barbecue joints. Since downtown is the epicenter of Kansas City's popular public art movement, you can get your culture fix by simply strolling along its streets.
Several downtown hotels are skyscrapers designed for travelers doing business at the nearby Kansas City Convention Center or Sprint Center. The more expensive properties feature restaurants and elegant lobbies ideal for unwinding after a day of business or pleasure.
This neighborhood is the ideal place to stay if you've come to Kansas City to shop. You'll be on the outer edge of the city's most prestigious shopping district. While you walk from your hotel to Michael Kors, Tiffany & Co., or other upscale stores, you can check out some of the city's ornate fountains.
Since downtown Kansas City is about 6 miles away, you can expect to find hotels equally suited for business and pleasure. The decor and restaurants at more expensive options reflect the neighborhood's sophisticated vibe.
If you're looking for a cost-effective place to say, consider staying in this quiet suburb west of the Missouri/Kansas border. You'll be a little less than 12 miles from downtown Kansas City, but Overland Park's own public artworks and family-friendly venues such as Deanna Rose Children's Farmstead may inspire you to stick around.
Hotels in this suburb tend to be smaller and more budget-friendly than Kansas City's towering venues, while amenities are often geared toward family travelers. If you're looking for comfort, you can choose to stay in apartment-style accommodation.
Staying in the east of the city is the most convenient option if you're in town to watch the Kansas City Chiefs play football or the Kansas City Royals play baseball. This part of the city is also a good base if you plan to visit the Harry S. Truman Presidential Library and Museum in the neighboring suburb of Independence.
Hotels near the stadium are designed for convenience. You'll find standard rooms, amenities including free WiFi, and perks like free parking, which is harder to find downtown. The hotels also come with a price tag that is sensitive to your budget.