From Thrift Finds to Gourmet Delicacies, Shops in Milwaukee Celebrate Diversity
From Thrift Finds to Gourmet Delicacies, Shops in Milwaukee Celebrate Diversity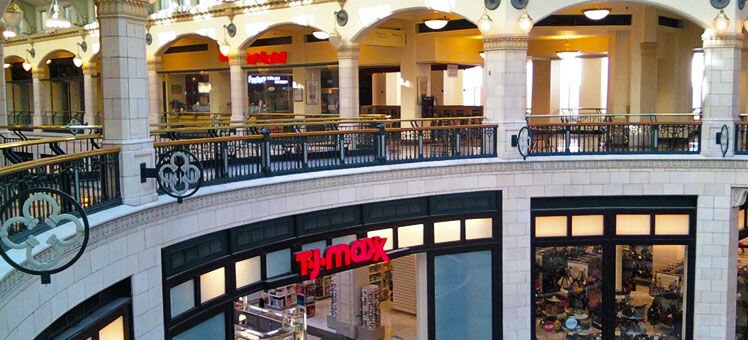 Each of Milwaukee's neighborhoods offers a unique shopping experience and treasures that span upscale fashion to homemade nostalgia. From Third Ward's stylish goods to downtown's vintage keepsakes, your every shopping desire will be met in Milwaukee. If you're keen to venture outside the city limits, you can visit specialty retailers or attend a proper Midwestern rummage sale event.
Third Ward's fashionable goods
True to its eclectic nature, Third Ward offers an artful blend of fashion boutiques, galleries, and gourmet shops. You can pop in to Shoo for a wide selection of trendy shoes, bags, and belts for men and women, or head next door to the Marshall Building for an afternoon of perusing artist studios and galleries. For local gourmet goods, visit the vendors of Milwaukee Public Market, and for chic lifestyle accessories like fine stationary or a contemporary art piece for your home, you can head to Hot Pop boutique.
The Marshall Building, 207 East Buffalo Street, Milwaukee 53202; Tel: +1 414 276 5210; Website: The Marshall Building

Hot Pop, 201 North Water Street, Milwaukee 53202; Tel: +1 414 273 1301; Website: Hot Pop
Downtown Milwaukee's artistic finds
Alongside downtown Milwaukee's powerhouse museums, you'll find some of the city's finest art retailers. The David Barnett Gallery curates more than 600 works from European and American masters, including Pablo Picasso and Milton Avery, as well as ethnographic art from Africa, Indonesia, and Oceania. Looking for a Wisconsin keepsake? Try Morning Glory Gallery, specializing in works by Wisconsin artists, or The Museum Store of the Milwaukee Art Museum. The Westown area is also home to The Shops of Grand Avenue, a mall known for traditional retailers like T.J. Maxx, as well as creative independent outposts.
Brady Street's vintage shops
You can walk along Brady Street and take in its cafés, street musicians, and sidewalk artists, but you'll also want to visit its unique shops that contain shelves cluttered with vintage items. If you enjoy thrift shopping and the hunt for the unexpected, try Dragonfly Vintage Goods, where you're as likely to find mint condition golf cleats from the 1960s as kitschy, retro souvenirs. Stop by Annie's Vintage Clothing and Rarities to see what proprietor Anne Tilque has on offer. You might leave with a unique piece like a wool gabardine Blatz Beer uniform jacket from the 1940s.
Antiques in Walker's Point
Of all Milwaukee's neighborhoods, Walker's Point most retains the look and feel of its warehouse district origins. Today it's a center for antiques shops, and features a wide range of stores selling furniture and objets d'art. Clinton Street Antiques and its adjacent Antiques Annex are known for stylized displays of vintage furnishings. True antiques lovers won't want to miss a visit to Antiques on Second (soon to be renamed Antiques on Pierce), a mall housing more than 150 dealers.
Shopping outside Milwaukee
For shopping options outside the city, you can drive 8 miles southwest to niche destinations like American Science & Surplus near West Allis in Milwaukee county for science tools and supplies. If you've never partaken in a Midwestern rummage sale, make your way to a Rummage-A-Rama! event in the Milwaukee County Sports Complex in Franklin, a 20-minute drive. You'll find local handcrafted goods and upcycled vintage items.