Visiting Lexington - Horses, Bourbon, and History
Visiting Lexington - Horses, Bourbon, and History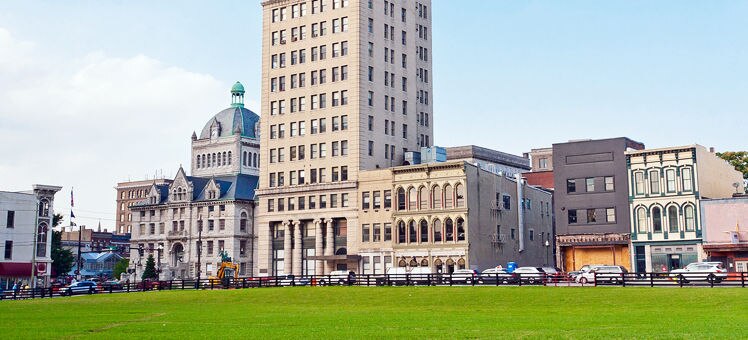 Surrounded by the greenery of neighboring horse farms, Lexington is sometimes called "the city in the park." But this college town offers much more than a scenic study break for University of Kentucky students. From touring the historic downtown to visiting the region's world-famous stables and bourbon distilleries, there's plenty to amuse, divert, and impress the visitor.
Lexington's racehorses and courses
Lexington is known as the "horse capital of the world," where the famous Kentucky Derby is run, and many of its winners are born and raised. You can take a Horse Farm Tour to meet these local celebrities - several companies offer group tours and private guides, or you can call the farms yourself for an appointment. To see thoroughbreds in action, watch an event at Keeneland Race Course. If you visit in winter, you'll also want to watch the University men's basketball team play - the Wildcats have traditionally been one of the top teams in the US.
Keeneland Race Course, 4201 Versailles Road, Lexington 40510; Tel: + 1 859 254 3412; Website: Keeneland Race Course
On the Kentucky Bourbon Trail
You can learn learn about America's only native spirit on a tour of the Kentucky Bourbon Trail. Ninety-five percent of bourbon is made in Kentucky. Several historic distilleries are located in the Lexington area, including Woodford Reserve Distillery and Wild Turkey - both around 20 miles west of downtown. On a guided tour you can check out fermentation rooms with antique cypress tanks, track the distillation process from beginning to end, and of course sample the results.
Woodford Reserve Distillery, 7855 McCracken Pike, Versailles 40383; Tel: +1 859 879 1812; Website: Woodford Reserve Distillery

Wild Turkey, 1417 Versailles Rd., Lawrenceburg 4032; Tel: +1 502 839 2182; Website: Wild Turkey
Downtown Lexington
Visitors can explore Lexington's historic downtown solo, in the company of a walking tour group, or on a horse-drawn carriage ride with the Lexington Livery Company. Local landmarks include the brick Georgian-style childhood home of former first lady Mary Todd Lincoln, with its peaceful restored 19th-century garden. If you're traveling with kids who need a break from history, you can take them to Explorium, a children's museum with fun interactive exhibits, from bubbles to water play.
Eating and drinking Kentucky-style
You'll find plenty of dining and drinking establishments in Lexington, from deep-fried Southern favorites to ethnic cuisine from around the globe. Try Parlay Social, modeled after a 1920s speakeasy, for 6 types of gourmet grilled cheese sandwiches. The venue offers live music and dancing, and has made "The Bourbon Review" list of top bourbon bars in the US. If you're in the mood for farm-to-table Southern dishes, try Stella's Kentucky Deli. The yellow two-story Folk Victorian house creates a cozy atmosphere to enjoy local delicacies like slow-roasted pork shoulder or shrimp and grits.
Parlay Social, 249 West Short Street, Lexington 40507; Tel: +1 859 244 1932; Website: Parlay Social

Stella's Kentucky Deli, 143 Jefferson Street, Lexington ; Tel: +1 859 255 3354; Website: Stella's Kentucky Deli
Discover
Find your perfect holiday in Lexington
From 150 hotels.