Western Art and Wear - Shopping in Jackson Hole
Western Art and Wear - Shopping in Jackson Hole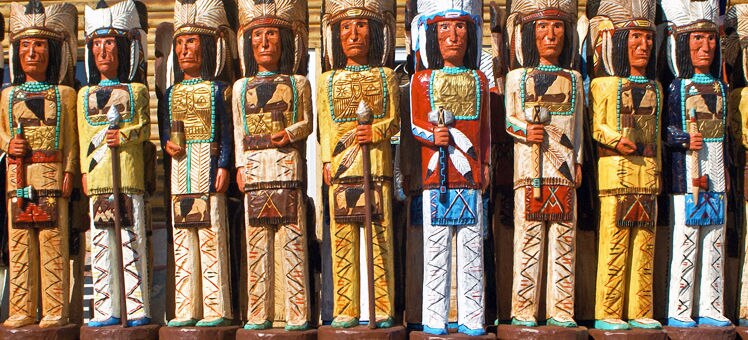 Shops that feature handcrafted items inspired by mountain and western living dominate Jackson Hole's shopping scene. You can browse paintings and sculptures with vivid renderings of wildlife and nature, as well as crafts by Native American artists. It won't be hard to get your hands on authentic cowboy attire, from hats to boots, and if you're in need of ski or outdoor wear, the local shops are stocked with gear.
Crafts, collectibles, and jewelry
The bulk of boutiques selling handcrafted items are clustered within a handful of blocks around Jackson Town Square. You can spend a leisurely afternoon along pedestrian-friendly Cache Street and Broadway exploring the quaint shops filled with western-inspired home decor items and Native American crafts. You can pick up an elk antler chandelier at Wild West Designs or head to Fighting Bear Antiques to browse Navajo rugs. At Two Grey Hills, you'll find plenty of turquoise jewelry and intricate belt buckles handmade by Native Americans.
Western and fine art
Downtown Jackson, along Center and King streets, houses galleries showcasing western paintings and sculptures, along with international contemporary artists. Trailside Galleries, one of the oldest galleries in town, represents over 100 artists renowned for creating western-themed sculptures, and lively canvases depicting wildlife and nature scenes. At Altamira Gallery, contemporary sculptures, paintings, and mixed media installations address local subjects like cowboys, Native Americans, and mountain landscapes.
Genuine western wear
If your Jackson Hole visit ignites your inner cowboy, you can head downtown for shops that stock authentic western gear. You'll find a plethora of cowboy hats at Jackson Hole Hat Company, which stocks styles in a wide variety of fabrics and silhouettes. Your look wouldn't be complete without a pair of boots, so stop by Beaver Creek Hats & Leather Company for an extensive selection of traditional cowboy boots, as well as creative versions adorned with decorative chains and fur. In this area, you'll also find stores that stock western-style shirts, and sheepskin and patterned wool coats.
Unique gifts
While visiting Jackson Hole, you'll find unique and whimsical western items that make for great one-of-a-kind gifts. You can select from intricate wood carvings of mountain animals, including grizzly bears and moose, by local artists like Jonathan the Bearman, or you can drive 90 minutes to Kurt Gordon's studio and gallery, filled with sculptures and furnishings made from antelope antlers. For a regional gastronomic treat, go to Jackson Hole Buffalo Meat Company and stock up on elk jerky and Idaho trout.
Outdoor clothing and equipment
If you're itching to hit Jackson Hole's great outdoors, you'll want to head to downtown Jackson or drive 20 minutes north to Teton Village to pick up the necessary equipment. JD High Country Outfitters is housed in a rustic log structure, and offers fishing and ski rentals, along with hunting rifles and camping tents. At Hoback Sports you can rent a sturdy mountain bike to navigate local trails, while Teton Village Sports offers paddle board rentals - perfect for exploring nearby String Lake.