Baton Rouge - Things to See and Do in Louisiana's Cultural Capital
Baton Rouge - Things to See and Do in Louisiana's Cultural Capital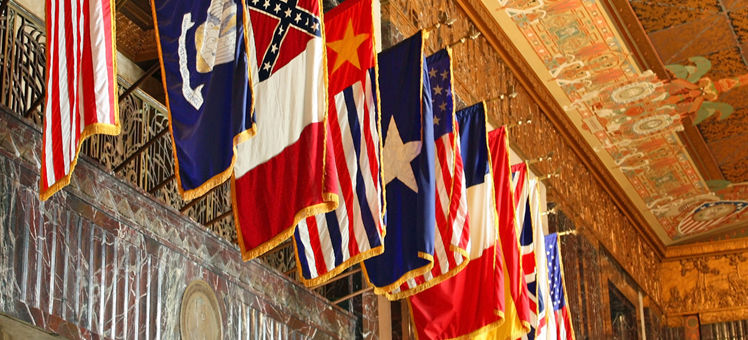 Baton Rouge is in close proximity to the ramshackle charm and wetlands of Cajun country, and the wild, jazz-filled nights of New Orleans. Louisiana's capital has a diversity and energy that comes with being a world-class educational hub, making it a prime destination for both families and thrill seekers.
Campus Life
Louisiana State University (LSU) is one of the few remaining schools in the nation where you can find a mascot right in the middle of campus. Meet Mike; a Bengal tiger who lives in a state of the art habitat. Visiting Mike is free, and he's usually happy to entertain. The nearby lakes are just one of the other attractions that make this campus one of the most beautiful in the nation. Take in views of plantation architecture as Tiger Stadium looms impressively in the distance, or stroll beneath the shade of weepy cypress trees and find a picnic spot.
Mike the Tiger, N. Stadium Road, Baton Rouge, LA 70802; Tel: + 1 225 578 5030; Website: Mike the Tiger

The LSU Lakes, W. Lakeshore Dr, Baton Rouge. LA 70808; Website: The LSU Lakes
Plantation Prowess
Baton Rouge's elegant plantation homesteads provide a glimpse into its exotic - and dogged - past. The 38 acres of lush gardens at Houmas House Plantation are designed to highlight each season, and there have been ample ghost sightings among the bushes. The 230-year-old rear wing, known as the French House, is where visitors can make a reservation for a Cajun and creole dining experience. Nottoway Plantation is the oldest remaining homestead in the South, and daily guided tours offer an interactive perspective. The popular Murder Mystery Dinner Theater is a historical who-done-it with Southern charm.
Downtown Dancin'
In contrast to the historical grandeur of Louisiana's Old State Capitol standing sentinel nearby, the Shaw Center for the Arts is a modern landmark. The venue houses the Manship Theatre and LSU Museum of Art, and its restaurant and event room balconies offer magnificent views of the Mississippi River. Nearby, Boudreaux and Thibodeaux's is a popular downtown venue for live Cajun music. Visitors will hear everything from zydeco and underground country, to hip-hop and blues.
Gambling and horseback riding
The cluster of casinos on the Mississippi River all vie for the title of "best," and L'Auberge is consistently near the top of the locals' list. Private cabanas are available for rent at the rooftop pool overlooking the river, and 18 Steak's dining options are a sure bet. With 184 parks in the area, there's plenty of opportunity for outdoor fun in Baton Rouge as well. Farr Park Equestrian Center and RV Campground host activities that include guided trail rides and horsemanship clinics.
Golf and fun parks
Just try driving by Blue Bayou and Dixie Landin' with the kids and not stopping. Blue Bayou is an aquatic wonderland with over 20 rides and slides, and next door, Dixie Landin' roller coasters are guaranteed to get the pulse pounding. Nearby Santa Maria Golf Course provides fun of a more tranquil nature. Designed by Robert Trent Jones, green fees are reasonably priced, and the clubhouse includes dining options and a fitness facility.
Discover
Find your perfect holiday in Baton Rouge
From 140 hotels.