Where to Shop in Sedona - Boutiques, Art Galleries, and New Age Gift Shops
Where to Shop in Sedona - Boutiques, Art Galleries, and New Age Gift Shops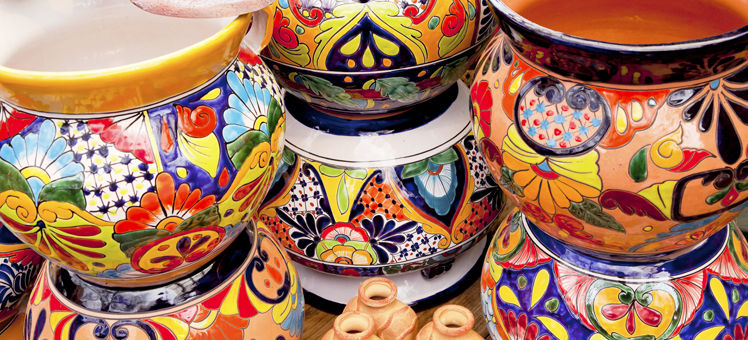 When you visit a place as magical as Sedona, it can be hard to leave. But bringing home a little piece of it can make the parting sweeter. With its vibrant art community and a strong Native American presence, Sedona has countless distinctive treasures to be found in its wide array of southwestern boutiques and galleries.
Uptown Sedona
Located at the intersection of 89A and 179, Uptown Sedona is the effective center of town. Home to numerous galleries, gift shops, cafés, and restaurants, the Uptown area is where you'll find the most eclectic selection of items at the widest range of prices. No matter what your budget is, you'll be sure to find a gift for a loved one, or a Sedona souvenir to cherish yourself. Overlooking the Uptown area, the Shops at Hyatt Piñon Pointe include a variety of upscale galleries, jewelry stores, and 3 balcony restaurants with expansive views of Sedona's red rock monuments.
Sedona Center, 270 N. Highway 89A, Sedona, AZ 86336; Tel: +1 602 819 8809; Website: Sedona Center

The Shops at Hyatt Piñon Point, 101 State Route 89A, Sedona, AZ 86336; Tel: +1 928 254 1006; Website: The Shops at Hyatt Piñon Point
Tlaquepaque Arts and Crafts Village
With its Spanish-style buildings, tiled roofs, wrought iron balconies, open courtyards, fountains, and cobbled walkways, arriving at the Tlaquepaque Arts and Crafts Village is a walk into a southwestern dreamworld. Its location on the banks of Oak Creek adds even more atmosphere to your shopping experience. If you're in the market for collectable art by famous local artists, handmade Native American fine jewelry, or other high-end crafts, this charming shopping village really is a dream come true. With 16 art galleries, 26 shops, and 6 restaurants, the Tlaquepaque Arts and Crafts Village has something for every type of shopper.
Gallery Row
The section of Sedona's Highway 179 that runs beside Oak Creek is known as Gallery Row, a must-visit for art aficionados. Collected into smaller plazas like Hozho Center and Hillside Sedona, Gallery Row is home to more than 50 galleries displaying art in every size and medium, with styles ranging from Native American and Southwestern to contemporary. Take in the amazing red rocks views as you stroll between galleries, where you'll discover award-winning pottery, glass, sculpture, fountains, and more.
Hillside Sedona, 671 Highway 179, Sedona, AZ 86336; Tel: +1 928 282 4500; Website: Hillside Sedona

Hozho Center, 431 Highway 179, Sedona, AZ 86336; Tel: +1 928 204 2257; Website: Hozho Center
New Age and metaphysical
Sedona has long been touted worldwide as the home of several energetic vortexes. These special sites are thought to enhance prayer, meditation, healing, and stress reduction. As a result of these vortexes, many New Age experts and devotes gather and practice in Sedona. Their work and the tools of their trade are available for purchase at select shops throughout the city. Two notable spots are the Center for the New Age, which has a comprehensive gift shop as well as a New Age Learning Center that offers psychic readings, and Mystical Bazaar, which also offers vortex tours.
Center for the New Age, 341 State Route 179, Sedona, AZ 86336; Tel: +1 928 282 2085; Website: Center for the New Age

Mystical Bazaar, 1449 W. State Route 89A, Sedona, AZ 86336; Tel: +1 928 204 5615; Website: Mystical Bazaar