What to See and Do in Tampa - From Microbrews to Music to Zoos
What to See and Do in Tampa - From Microbrews to Music to Zoos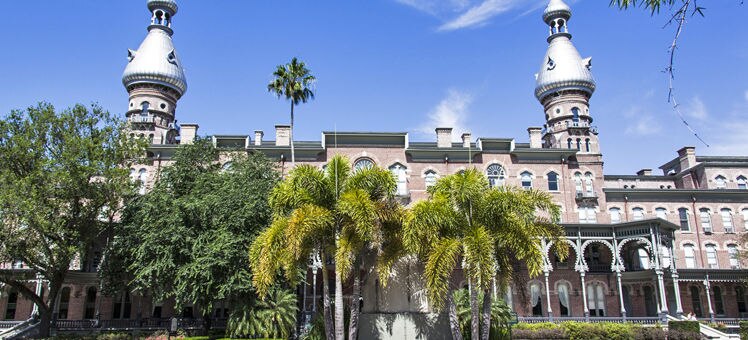 There's so much to see and do in Tampa, you'll likely be planning your next visit before the first has ended. Tampa must-see attractions range from museums to waterfront parks to a phased walkway with views of the Hillsborough River. As for must-do activities, the city offers an eclectic range. Whether your idea of the perfect day includes microbrews, dolphins, or live music, Tampa has something for you.
Lionfish, tigers, and bears
Tampa is filled with fun options for casual zoologists. You can visit Florida Aquarium and spend the day submerged in various underwater ecosystems. Afterwards, you can cool off at Explore a Shore - an outdoor water playground with a bar and grill. Or climb aboard Bay Spirit II and enjoy the breezes as you watch wild dolphins frolic in Tampa Bay. Prefer to keep your feet on dry land? Take a day safari to Lowry Park Zoo, where you can feed lettuce to giraffes and get up close and personal with lorikeets.
Florida Aquarium, 701 Channelside Drive, Tampa 33602; Tel: +1 813 273 4000; Website: Florida Aquarium

Lowry Park Zoo, 1101 W Sligh Avenue, Tampa 33604; Tel: +1 813 935 8552; Website: Lowry Park Zoo
Tampa's local food and drinks
On a hot Florida day, what better way to cool off than with a refreshing beer? At Cigar City Brewing, you can sample a rotating menu of craft ales while learning about the brewery's history and the science behind delicious beer. Florida sunshine also lends itself to year-round farmers' markets. You can grab a cup of fresh-squeezed orange juice and make your way through Bearss Groves Market. Set on a former citrus grove, the family-run farm stand offers a variety of local goods, from in-season produce to fresh breads.
Cigar City Brewing, 3924 W Spruce Street, Tampa 33607; Tel: +1 813 348 6363; Website: Cigar City Brewing

Bearss Groves Market, 14316 Lake Magdalene Boulevard, Tampa 33618; Tel: +1 813 963 5125; Website: Bearss Groves Market
Down by the Riverwalk
For days when you want to go with the flow, head to Tampa Riverwalk to explore 2.4 miles of waterfront recreation. You can watch 3D printing in action and discover what it's like to live on the moon at the Museum of Science and Industry. For art lovers, the Riverwalk is home to the Tampa Museum of Art and Florida Museum of Photographic Arts. And if you stick around past sunset, you can watch the Agua Luces - a series of brightly illuminated bridges that change colors every 30 seconds.
Nightlife in Tampa
Tampa's electric energy keeps humming well after the sun sets over the bay. You can take in history and independent films at Tampa Theatre, an ornate city landmark built in 1926. Arrive early and you'll be treated to the sounds of the Wurlitzer organ that's played before shows. For something out of the ordinary, you can enjoy wild decor, alligator tail, and live music at Skipper's Smokehouse. Performances ranging from blues to reggae take place under the knotted limbs of 100-year-old live oaks, and the venue is dotted with local artists' works.
Tampa Theatre, Franklin Street Mall, 711 N Franklin St, Tampa 33602; Tel: +1 813 274 8981; Website: Tampa Theatre

Skipper's Smokehouse, 910 Skipper Rd, Tampa, FL 33613; Tel: +1 813 971 0666; Website: Skipper's Smokehouse