Where to Shop in Long Beach - From Local Merchants to Malls
Where to Shop in Long Beach - From Local Merchants to Malls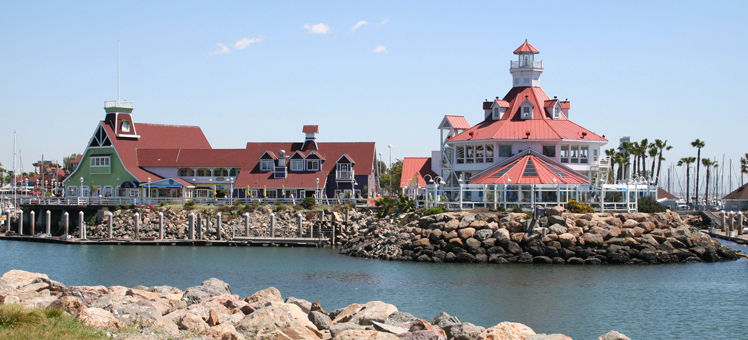 At this busy beachfront city, you're never far from a little retail therapy. Long Beach's diverse neighborhoods are home to equally diverse retailers ranging from funky local spots to big shopping malls packed with big-name retailers. Whether you're in the market for the latest beach fashions or retro-cool vintage clothing, you'll find it here.
Downtown Long Beach
Downtown's shopping options are as varied as you might expect. You can shop at an eclectic assortment of specialty stores, including the Village Hat Shop and Pussy & Pooch, which features upscale pet accessories and a pet café. If you're near the waterfront at Rainbow Harbor, check out the shops at the Cape Cod–style Shoreline Village or the outlet stores at The Pike. Shoreline Village also offers a bevy of restaurants and a boardwalk with water views, if you choose to make a full day of it.
Shoreline Village, 401 Shoreline Village Drive, Long Beach, CA 90802; Tel: +1 562 435 2668; Website: Shoreline Village

Pussy & Pooch, 222 East Broadway, Long Beach, CA 90802; Tel: +1 562 624 1199; Website: Pussy & Pooch
East Pacific Coast Highway
East Pacific Coast Highway is home to 2 of Long Beach's retail centers, so if you're looking for big-name shopping, this is the place to find it. At Marina Pacifica Mall in Alamitos Bay, you'll find stores like Ulta Beauty, Barnes & Noble, and Pier 1 Imports. Nearby, Marketplace Long Beach has an assortment of wellness services and restaurants, plus a Trader Joe's grocery and Bungalow Bay, a local accessories shop.
4th Street Retro Row
Searching for vintage clothing, furniture, or accessories? You'll find them here. This is Long Beach's funky, artistic center, and it's the perfect place to visit if you're looking for unusual shops and one-of-a-kind finds. You can browse the selection of mid-century modern furniture at Deja Vu, then head over to Meow to peruse fashions from the 1940s through the 1980s.
2nd Street in Belmont Shore
In the beachfront community of Belmont Shore, most shops are clustered on or around 2nd Street. You'll find national retailers like Banana Republic and White House | Black Market, as well as the Long Beach branch of Buffalo Exchange, a consignment shop. Aside from clothing stores, the area is also home to specialty shops like Apostrophe Books and Luna, selling creative gifts.
Bixby Knolls
Bixby Knolls is a mostly residential area that borders North Long Beach, California Heights, and the I-405 freeway. The neighborhood is full of homes from the 1920s to 1940s, but hidden among them - primarily on Atlantic Avenue - you'll find dozens of independently owned shops. Browse the fashions and jewelry at Clover Boutique or let the kids pick out a souvenir at Pixie Toys. First Fridays are a special treat, with local art and live entertainment.