Pueblos, Giant Bubbles, and Chocolate - Family Fun in Santa Fe
Pueblos, Giant Bubbles, and Chocolate - Family Fun in Santa Fe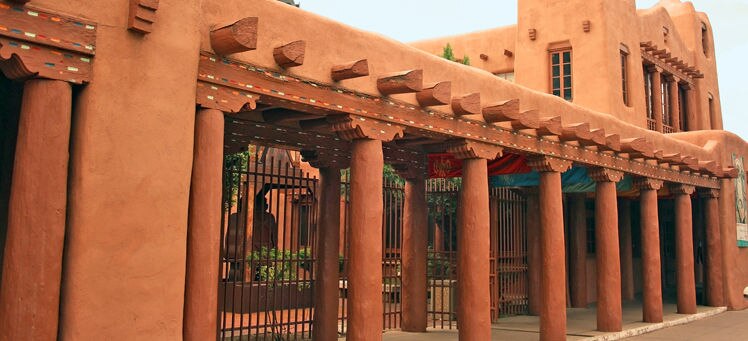 Santa Fe has plenty to offer visitors who are planning a family vacation. The city and surrounding area have fun, kids-oriented things to do, many of them based on art and history. So bring along the whole family and discover all that New Mexico's capital has to offer.
Around the world
Want to introduce your children to different cultures while keeping them entertained? Santa Fe's Museum of Folk Art in Museum Hill has a collection of miniature dolls representing over 100 countries around the world. They have been set up in dioramas that will delight children and grownups alike.
Museum of International Folk Art
Kids will love the miniature arrangements with animals, food, and toys. When they get tired, take them for a break in the play area.
706 Camino Lejo, Santa Fe 87505Tel: +1 505 476 1200
Museum of International Folk Art website
History brought to life
Just south of Santa Fe, El Rancho de las Golondrinas is a living history museum featuring original and recreated buildings from the 1700s. Villagers in costume enact life in New Mexico centuries ago. During summer, the complex holds special festivals and events illustrating various aspects of Southwestern life and culture.
El Rancho de las Golondrinas
Young and old will enjoy seeing how people used to live in New Mexico in times gone by. The complex has watermills, a winery, chapel, and blacksmith.
334 Los Pinos Road, Santa Fe 87507. Tel: +1 505 471 2261
El Rancho de las Golondrinas website
Visiting Indian pueblos
Head out of town to one of the Eight Northern Indian Pueblos north of Santa Fe for an experience both fun and educational. The landscape is breathtaking, and the adobe constructions, with their thick walls and small windows, are very different from other types of buildings that children are familiar with.
Eight Northern Indian Pueblos
Kids will be fascinated by the fact that Indians used little ladders to get to their houses. Visit during a special feast or event day for an extra measure of music and color.
Eight Northern Indian Pueblos website
Interactive fun
Looking for a safe and fun environment for children 8 and under? The Children's Museum is the perfect place. The museum lets kids discover and learn by exploring and experiencing. It's all about interacting, and they can touch anything they want. It has plenty of indoor and outdoor hands-on games, exhibits, and programs that will keep them entertained for hours.
Santa Fe Children's Museum
Little ones will love the puzzles, Legos, and sand area. The sculptures and musical installations in the garden are fun too. Making an enormous bubble around their own bodies is a must-do.
1050 Old Pecos Trail, Santa Fe 87505. Tel: + 1 505 989 8359
Santa Fe Children's Museum website
Special treat
There are plenty of child-friendly restaurants, bakeries, fast-food outlets, and ice-cream parlors in Santa Fe, especially in the blocks surrounding the Plaza. But why not take the kids for a really special treat? You know you can't ever go wrong with chocolate. Take them to Kakawa for the ultimate chocolate experience that all the family will enjoy.
Kakawa Chocolate House
Kakawa, a few blocks from the Plaza, serves the perfect hot chocolate "elixir" for cold winter days, and a delicious assortment of artisanal truffles, caramels, and agave-sweetened chocolate confections all year round.
1050 Paseo De Peralta, Santa Fe 87501. Tel: +1 505 982 0388
Kakawa Chocolate House website