Drinking, Dancing, and Dive Bars - A Look at Laughlin Nightlife
Drinking, Dancing, and Dive Bars - A Look at Laughlin Nightlife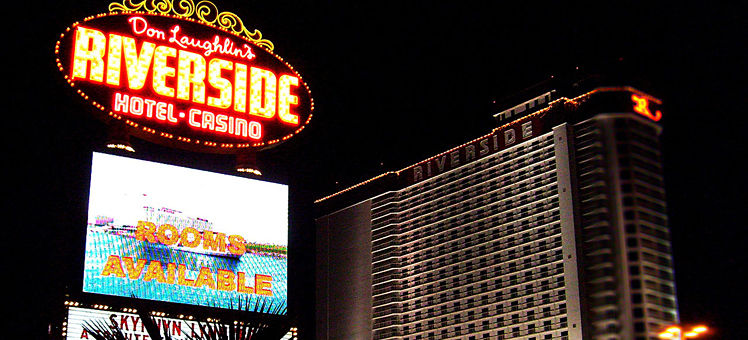 Laughlin's knack for entertainment heats up as soon as the sun goes down. Each casino is chock full of activities aimed at keeping the party alive, from sleek dance clubs to cozy cocktail lounges. Of course, you'll always find a slot machine or table game to keep you entertained as you sip your drink.
Dance clubs
Clubbing is ultra-convenient in Laughlin, as the city's dance scene is tied to its casinos. Have fun grooving to classic rock, hip-hop, and other toe-tapping musical genres. Settings are generally mellower than what you'd find in bigger cities, but some places still offer high-end extras like booths and bottle service.
Gold Diggers
Cocktails and hit tunes from the 70s onward flow here Thursdays through Saturdays. If you stop by on Wednesday night, you can try your vocal cords at karaoke.
2300 South Casino Drive, Laughlin, NV 89029Tel: +1 702 298 7111
Gold Diggers website
Loser's Lounge
Live bands and DJs play top 40, dance, and rock music all through the night. Be sure to check out the photos of famous "losers" decorating the walls between dance sessions.
1650 South Casino Drive, Laughlin NV 89029. Tel: +1 702 298 2535
Loser's Lounge website
Casino bars
You can sip cocktails in style at any of Laughlin's casinos. Each gambling hall features relaxing venues where sitting back with a libation in your hand is the top priority. Some places feature rotating live acts and big-screen televisions broadcasting big games, while others provide you with nighttime views of the Colorado River.
Caboose Lounge
Enjoy sports telecasts on 9 screens as well as nightly live music at this casual spot, located within Tropicana Laughlin. Best of all: no cover charge.
2121 South Casino Drive, Laughlin, NV 89029. Tel: +1 702 298 4200
Caboose Lounge website
The Cove Bar and Lounge
Colorful martinis with names like Strawberries and Cream pair perfectly with a serene waterfront view at this laid-back, non-smoking bar.
1900 South Casino Drive, Laughlin, NV 89029. Tel: +1 702 298 5111
The Cove Bar and Lounge website
Live music
You'll be able to catch live musical acts in Laughlin all year long. The city tends to place an emphasis on country-western performers, classic rock acts, and the occasional tribute band. Most of the city's concert spots are located inside the casinos. Outdoor shows tend to take place after sundown, when the soaring desert temperatures have cooled.
Laughlin Event Center
The biggest touring acts that stop by Laughlin perform at this 9,300-seat outdoor arena. The space is also used for bull-riding events and rodeos.
500 Bruce Woodbury Drive, Laughlin, NV 89029. Tel: +1 702 298 2453
Laughlin Event Center website
Dive bars
If you step away from Laughlin's main drag, you'll find several bars that are rich in local character. These places typically have a handful of slot machines, but they're better known for their traditional parlor games and inexpensive drinks. They also carry the kind of hearty spirit only a true neighborhood joint can create, especially after dark.
Old Town Saloon
Photos of pre-casino Laughlin and 19th century mining artifacts can be enjoyed with a pint and round of darts at this casual establishment. If you end up gaming here, you'll get your drinks for free.
2850 Casino Drive, Laughlin, NV 89029. Tel: +1 702 298 3866
Old Town Saloon website
Gnats' Landing
You can grab a beer and rack up on one of 7 pool tables at this New Orleans-inspired spot. Need a break from billiards? Hang at the bar and admire their "voodoo wall" or their 25-foot coffee bean tree.
1631 Cal Edison Drive, Laughlin, NV 89029. Tel: +1 702 298 2422
Gnats' Landing website
Discover
Find your perfect holiday in Laughlin
From 10 hotels.