Family Friendly Fun in San Jose - Science Museums, Children's Theater and Fun in the Water
Family Friendly Fun in San Jose - Science Museums, Children's Theater and Fun in the Water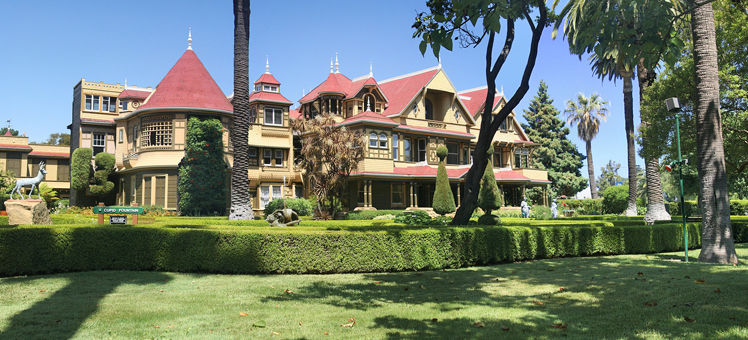 San Jose is a hot spot for exciting activities the whole family will love, from outdoor fun like paintball, to a planetarium and observatory for space enthusiasts, and Northern California's biggest water park. For fans of live performance, Children's Musical Theater San Jose is a wonderful choice for kids and adults alike, thanks to a talented team of youth performers who put together world-class productions.
Museums for the family
San Jose has great museums to choose from, whether you're interested in getting a better understanding of art, textiles, ancient Egypt, or science and technology. In line with the city's penchant for progressive thinking and innovation, the emphasis is on learning through experience. Children's Discovery Museum is a haven for kids of all ages who are fascinated by everything science- and art-related. The Tech Museum of Innovation offers the chance to build-your-own robot, experience the future of healthcare through body metrics, and more.
Children's Discovery Museum
Located on Woz Way, named after Apple co-founder and San Jose native Steve Wozniak, Children's Discovery Museum aims to educate and inspire kids through play and interactive exhibits. Dinosaur fans can engage in hands-on fossil finding at "Mammoth Discovery!".
180 Woz Way, San Jose, CA 95110Tel: +1 408 298 5437
Children's Discovery Museum website
The Tech Museum of Innovation
What better way to inspire future generations of tech innovators and scientists than through fun, hands-on discovery? At "The Tech," kids can explore a variety of exhibits; "The Test Zone" lets them build their own roller coaster.
201 South Market Street, San Jose, CA 95113. Tel: +1 408 294 8324
The Tech Museum of Innovation website
An exhilarating water park
In the hot sun, a day at a water park is a refreshing treat. And you're in luck in San Jose thanks to Raging Waters' variety of rides, slides, and pools to suit people of all ages. A 15-minute drive from downtown, the amusement park also has slides designed specially for kids. You can relax on the river as you glide along on a raft, or get into the wave pool for a splashing good ride.
Raging Waters
Thrilling tube and body slides are perfect for adrenaline junkies. After working up an appetite, head to one of the many park eateries, like Johnny Rocket's for classic American fare such as hamburgers, hotdogs, and thick milkshakes.
2333 South White Road, San Jose, CA 95148. Tel: +1 408 238 9900
Raging Waters website
Stargazing
Knowledge of all kinds is generally prized by local residents in San Jose, including an awareness of our place in the universe. Lick Observatory is home to a group of accomplished astronomers. Several discoveries, like many of Jupiter's moons, have taken place there. Visitors are invited to tour the observatory and learn about some of its impressive telescopes. Rosicrucian Park's planetarium aims to educate the public about the cosmos through exciting shows and presentations.
Lick Observatory
Lick Observatory is the perfect place to take aspiring astronauts and astronomy aficionados. You'll have the chance to view some of the facility's powerful telescopes, including a 36-inch telescope dome, and wander through fascinating exhibits into a state-of-the-art research center.
7281 Mount Hamilton Road, Mount Hamilton, CA 95140. Tel: +1 408 274 5061
Lick Observatory website
Rosicrucian Park Planetarium
Next to the Egyptian Museum in Rosicrucian Park, this planetarium has a variety of space shows; "Journey to the Stars" documents the death of stars, as well as displaying fascinating images from of the world's most impressive telescopes.
1660 Park Avenue, San Jose, CA 95191.
Rosicrucian Park Planetarium website
Fun activities
A day of physical activity is a great way for kids to let off some steam. San Jose offers plenty of fun choices, with the option for parents to sit back and relax with a cup of coffee while they run wild. The city's mild weather make a few rounds of outdoor paintball a blast for the whole family. Or head to an indoor trampoline park where you can jump, soar, summersault, and play games like trampoline basketball. Weekends feature a party atmosphere with a live DJ - perfect for teens.
Santa Clara Paintball
A popular paintball field where you can rent equipment and even hire a private referee, Santa Clara Paintball has several courses to choose from, and caters to beginners through to experienced players. Food and drink is available.
2542 Monterey Street, San Jose, CA 95111. Tel: +1 408 288 6855
Santa Clara Paintball website
Rockin' Jump Trampoline Park
You can run, jump, and soar before landing in a pool of soft foam cubes at Rockin' Jump Trampoline Park. Or try Rockin' Dunk basketball and dodgeball. You'll be able to rest easy knowing their "jumpsafe" policy takes priority.
1901 Monterey Road, Suite 20, San Jose, CA 95112. Tel: +1 408 837 8888