A Vacation with the Kids - A Family Guide to Galveston
A Vacation with the Kids - A Family Guide to Galveston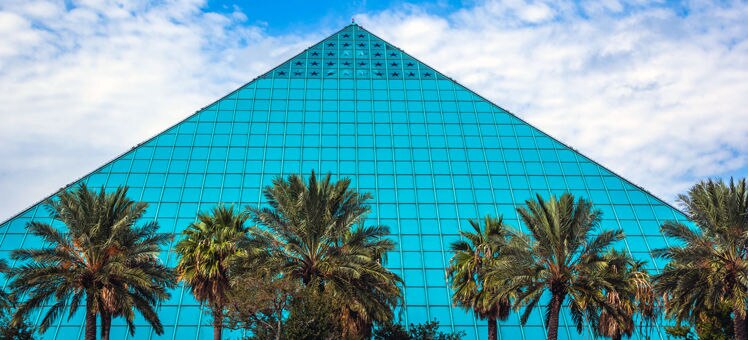 Children will have the time of their lives in Galveston. Wonderful white-sand beaches, a water park, an amusement park, 3 glass pyramids filled with entertainment: There's no way they will get bored. Museums offer kids' activities and fun educational programs. Family-friendly restaurants satisfy even the fussiest palates. All in all, Galveston is a perfect spot to take the kids.
Looking through the glass
The 3 glass pyramids of Moody Gardens are among Galveston's best-known attractions and a magnet for families. They provide fun entertainment and are educational at the same time. The Rainforest Pyramid features plenty of birds, butterflies, and other animals in a recreated jungle, waterfall included. The Aquarium Pyramid shows penguins, sea lions, sharks, tropical fish, and more from the surface and at underwater level. The Discovery Pyramid is devoted to science.
Moody Gardens
The 3 pyramids are the star attractions, but there's lots more to explore. Take a family-friendly bay cruise aboard a paddlewheel boat, watch a movie in the 3-D theater, discover underwater wonders with the SpongeBob SubPants Adventure.
1 Hope Boulevard, Galveston 77554Tel: +1 800 582 4673
Moody Gardens website
Eating in the jungle
When it comes to eating, Galveston is super family-friendly. Most restaurants in the island have kids' menus, sandwiches, burgers, and pasta dishes for the younger crowds. One restaurant has been specifically designed for children: the Rainforest Café. It is more than a kid-friendly place to eat; it's an entertaining park disguised as a restaurant.
Rainforest Café
Kids will love to eat surrounded by the tropical forest and animated animals. The Sparkling Volcano dessert is an exciting experience for the little ones, and it's big enough to feed the whole family.
5310 Seawall Boulevard, Galveston 77551. Tel: +1 409 744 6000
Rainforest Café website
Roller-coasting over the Gulf
Amusement parks are always a hit with children, and Galveston has a very special one: Pleasure Pier. Yes, it's built on a pier, and many of the rides are actually over the water. Those roller coasters high above the Gulf are a new experience and give kids an extra measure of thrill.
Galveston Island Historic Pleasure Pier
There are rides here for little kids, big kids, and in-betweens. Among the favorites: the Iron Shark Roller Coaster, the Pirate's Plunge, and, for the youngest children, the Big Wheelin' mini-trucks and 2-level carousel.
2501 Seawall Boulevard, Galveston 77550. Tel: +1 409 766 4950
Galveston Island Historic Pleasure Pier website
Water fun year-round
Kids love water activities, and water parks are at the top of their list of favorites. Galveston has an enormous indoor and outdoor water park on the west side of the island. It has the usual share of thrilling rides and slides, and many other options for all ages. The indoor part of the park is open weekends year-round.
Schlitterbahn Waterpark
Spend a day at Schlitterbahn and enjoy its rides, slides, and indoor beach. There's also a replica of a pirate ship and a wave lagoon for younger kids.
2109 Lockheed Street, Galveston 77554. Tel: +1 409 770 9283
Schlitterbahn Waterpark website
Water and sand
Galveston is known of its big, sun-drenched beaches. People of all ages, but kids in particular, will enjoy them tremendously. The sand is white and perfect for building castles. The water is warm and, in most areas, it's usually fairly calm. Children can also get a line and some bait and try their hands at fishing.
Stewart Beach
This is Galveston's most family-friendly beach. It has a playground, water slides, umbrella and chair rentals, and food stands. Bathrooms are available, too.
201 Seawall Boulevard, Galveston 77550. Tel: +1 409 797 5182
Stewart Beach website