A Flair For the Dramatic - Arts and Culture in Reno
A Flair For the Dramatic - Arts and Culture in Reno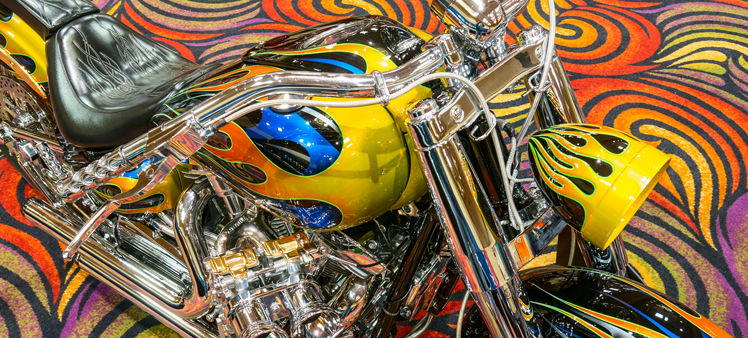 Reno is one of Nevada's most culturally relevant cities, and features an abundance of historical and art museums, as well as theaters. Thanks to a continual influx of musical talent coming from the University of Nevada's renowned Department of Music and the city's artistic revitalization efforts, Reno has developed an impressive and thriving arts community.
Museums
Reno's museums are bold in their vision and proud of their heritage. You'll find institutions dedicated to the fine arts and the promotion of local artists. These museums often focus on works and concepts that draw inspiration from the surrounding region. You'll also come across thought provoking exhibitions with universal appeal that run the gamut from the cerebral to the lighthearted.
Nevada Museum of Art
The only Nevada museum accredited by the American Alliance of Museums, this institution focuses on works with an environmental theme, like landscape photography and painting. It also houses a permanent collection of over 2,000 pieces dating back to the 1800s.
160 West Liberty Street, Reno 89501Tel: +1 775 329 3333
Nevada Museum of Art website
National Automobile Museum
Celebrity cars, racers, and horseless carriages come together to form this collection of extraordinary and rare cars. You'll also see vintage automobile art and artifacts.
10 South Lake Street, Reno 89501. Tel: +1 775 333 9300
National Automobile Museum website
Wilbur D. May Center
World traveling entrepreneur, hunting sportsman, and artifact collector, Wilbur D. May's collection of weaponry, pottery, and taxidermy is as engaging as the man himself. The lush grounds of the center also feature an arboretum and botanical garden.
1595 North Sierra Street, Reno 89503. Tel: +1 775 785 5961
Wilbur D. May Center website
Opera and classical music
The University of Nevada's music school hosts regular concerts and events at its theaters and performance spaces, located 1 mile north of the downtown area. Musical performances range from vocal recitals to concerts by the Reno Wind Symphony. You can catch touring vocalists at casino theaters. For free cultural events like piano concertos and classical guitar performances, you can check the schedules of city parks, which often host events throughout the year.
Nightingale Concert Hall
You can enjoy the Nightingale Concert Hall's excellent acoustics during the yearly events it hosts like the Reno Jazz Festival and the Reno Chamber Music Festival. Part of the University of Nevada, Reno, the theater also features student performances.
1335 North Virginia Street, Reno 89557. Tel: +1 775 784 6145
Nightingale Concert Hall website
Theaters
If you're visiting Reno during the summer months, you can drive 1 hour south to the Lake Tahoe Shakespeare Festival and see the works of the Bard performed on an outdoor stage. Back in Reno, the Nevada Repertory Company at the University of Nevada showcases 4 theater performances per year, including both classic and contemporary plays. Beyond the university's stages, you'll discover that Reno also has many small theaters dedicated to covering innovative subject matter.
Pioneer Center for the Performing Arts
Under the striking gold geodesic dome of the Pioneer Center sits a 2-level, 1,500-seat theater. While it usually hosts opulent musicals, you can also come here for dance recitals and talks.
100 South Virginia Street, Reno 89501. Tel: +1 775 686 6600
Pioneer Center for the Performing Arts website
Good Luck Macbeth Theatre Company
Classic works, innovative dramas, and cutting-edge comedy shows take the stage at the Good Luck Macbeth Theater Company's venue in midtown Reno. Its eclectic repertoire favors plays that celebrate diversity.
713 South Virginia Street, Reno 89501. Tel: +1 775 322 3716
Good Luck Macbeth Theatre Company website
Discover
Find your perfect holiday in Reno
From 50 hotels.