Zoos to Parks - Memphis Activities for Families
Zoos to Parks - Memphis Activities for Families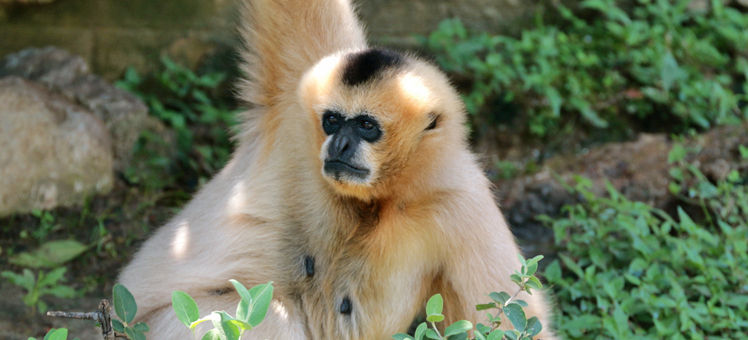 With its live music and bars, Memphis may traditionally be thought of as a destination for adults, but the truth is, it offers plenty of fun for families. The city has a variety of kid-friendly attractions, including interactive diversions at the Children's Museum of Memphis and the animals at the world-famous Memphis Zoo. There are also plenty of parks where energetic kids can run and play.
Animal encounters
For kids who love animals, Memphis offers opportunities for them to get an up-close look at their favorites. Plan a trip to the Memphis Zoo to see animals from North America, China, and Africa. Your children are also sure to love one of Memphis's well-known traditions: the daily parade of the Peabody ducks at the legendary Peabody Hotel.
Memphis Zoo
Located in Midtown's Overton Park, this zoo is home to over 3,500 animals from around the world. Here, kids can see pandas, penguins, and lions in lush habitats. It's no wonder it's one of the country's top zoos.
2000 Prentiss Place, Memphis 38112Tel: +1 901 333 6500
Memphis Zoo website
Peabody Ducks
For a true Memphis experience, head over to the famed Peabody Hotel in downtown. Here, in a tradition dating back to the 1930s, the hotel's resident ducks march through the lobby to the fountain for a swim each day.
149 Union Avenue, Memphis 38103. Tel: +1 901 529 4000
Peabody Ducks website
Parks and green spaces
There's no shortage of green space for kids to explore and enjoy in Memphis. There's Shelby Farms, a park that's more than 5 times the size of New York's famed Central Park, and Mud Island, the riverfront park about the size of 50 soccer fields that celebrates the mighty Mississippi. In the city's various lush areas, kids can go hiking and biking or tour informative museums, all while having fun and burning off some extra energy.
Shelby Farms
This massive park is more than 5 times the size of Central Park in New York City. Here, you'll find an impressive playground, laser tag and paintball, and the Go Ape Treetop Adventure zipline course.
7171 Pine Lake Drive West, Memphis 38134. Tel: +1 901 222 7275
Shelby Farms website
Mud Island
For more fun, take the aerial tram to Mud Island. Kids can walk along a to-scale model of the Mississippi River or explore the history of the Lower Mississippi River Valley at the Mississippi River Museum, located in the park.
125 North Front Street, Memphis 38103. Tel: +1 901 576 7241
Mud Island website
Museums
If you're looking for some educational fun, consider taking the family to some of Memphis's kid-friendly museums. The Children's Museum of Memphis, with its 30 interactive exhibits on everything from art to waterworks, is a must. The city's famed Pink Palace offers plenty of attractions kids are sure to love, including an interactive museum, a planetarium, and the CTI 3D Giant Theater.
Children's Museum of Memphis
Here, kids can learn and explore through hands-on exhibits on a variety of topics ranging from treehouses to science. The museum also houses a splash park and the Outdoor PlaySpace with slides and climbers.
2525 Central Avenue, Memphis 38104. Tel: +1 901 458 2678
Children's Museum of Memphis website
Pink Palace
Contained within the pink marble mansion that once belonged to Clarence Saunders, the founder of Piggly Wiggly, the Pink Palace contains a museum with exhibits on Mid-South history and culture. There's also a planetarium and a giant-screen theater on site.
3050 Central Avenue, Memphis 38111. Tel: +1 901 636 2362
Pink Palace website
Family-friendly dining
Many of Memphis's locally owned restaurants welcome families, so it's easy to find a place to eat when you've got kids in tow. You can opt for any one of the city's barbecue joints (standouts include Central BBQ and Charlie Vergos' Rendezvous), but you'll also find places to get a burger or other kid-friendly items like peanut butter and banana sandwiches.
Huey's
Huey's is a Memphis institution. This relaxed eatery features grown-up burgers and kid-sized portions, plus a full kid's menu. Your little ones will want to participate in the restaurant's tradition of shooting toothpicks into the ceiling using their straw.
77 South Second Street, Memphis 38103. Tel: +1 901 527 2700
Huey's website