Arts and Culture in Sedona - Galleries, Festivals, and Ancient Ruins
Arts and Culture in Sedona - Galleries, Festivals, and Ancient Ruins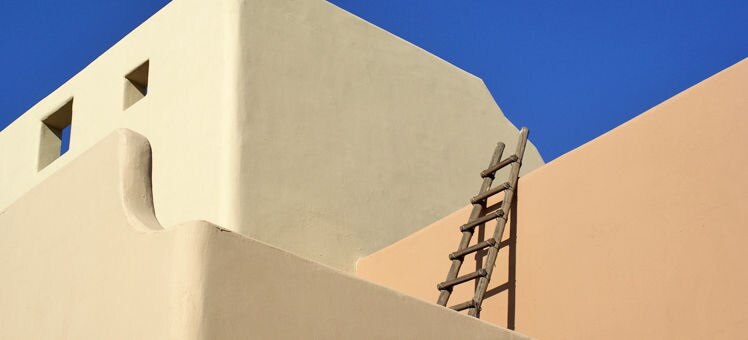 Sedona's natural beauty has attracted and inspired artists of all kinds throughout history. From ancient cave painters to modern-day painters, sculptors, and writers. You can find Sedona reflected back through the eyes of countless creatives - in its galleries, native ruins, and yearly festivals celebrating art, music, and film.
Contemporary and historic art
Sedona has a powerful history of famous artists who have chosen it as the setting for their life's work. Among them are noted Egyptian sculptor Nassan Gobran, and surrealist painter and sculptor Max Ernst, a pioneer of the Dada movement. Today, Sedona's art scene encompasses more than 80 galleries, and ranges from Native American to cutting-edge contemporary in every imaginable medium.
Hillside Sedona
Hillside Sedona is a small shopping center on Gallery Row, a mile-long section of Route 179, with diverse gallery and dining options.
Hillside Sedona, 671 Highway 179, Sedona, AZ 86336Tel: +1 928 282 4500
Hillside Sedona website
Hozho Center
Also located on Gallery Row, the Hozho Center is a small, high-end collection of art galleries.
431 Highway 179, Sedona, AZ 86336. Tel: +928 204 2257
Art, jazz and film festivals
Each year, Sedona invites artists to come share the region's beauty and creative passion. Annual gatherings including the Sedona Arts Festival, a high-end arts and crafts event; Jazz on the Rocks, a 4-day jam of musicians from all around the globe; and the Sedona International Film Festival, which celebrates new work in features, documentaries, and shorts.
Sedona Arts Festival
Held for 2 days every October at Red Rock High School, this festival is the primary fundraiser to support art education in the Sedona area.
995 Upper Red Rock Loop Road, Sedona, AZ 86340. Tel: +1 928 204 9456
Sedona Arts Festival website
Sedona International Film Festival
Held every February, at the Mary D. Fisher Theater, the festival lasts 9 days and screens as many as 160 films each year.
2030 W. State Route 89A, Suite A-3, Sedona, AZ 86336. Tel: +1 928 282 1177
Sedona International Film Festival website
Ancient art
History can be traced through culture, and culture is reflected in art. Just outside of Sedona, many examples of ancient artwork remain on cave walls. The most intricate are at the Palatki Heritage Site, where you'll find paintings from various people who lived there - some as many as 6,000 years ago.
Palatki Heritage Site
There are really 2 sites in 1 at the Palatki Heritage Site: the dwelling ruins and the cave paintings. Both have walkable trails, but are not wheelchair accessible. Reservations are strongly encouraged.
US Forest Service - Coconino National Forest. Tel: +1 928 282-3854
Palatki Heritage Site website
From deserts to pine forests to volcanic peaks, the Coconino National Forest is a must-visit for lovers of nature.
Historical architecture
Two of Sedona's most celebrated architectural landmarks are similar in theme, and yet completely different in nature. The Montezuma's Castle and the Chapel of the Holy Cross were both built into the red rocks of the area, one by the Sinagua people in approximately 1100 AD, and one in 1956 by local sculptor, Marguerite Brunswig Staude.
Montezuma's Castle
A half-hour drive south of Sedona, Montezuma's Castle is a 20-room apartment building that was carved out of the mountain by the Sinagua people, who lived there from 500 AD to 1300 AD.
Camp Verde, AZ. Tel: +1 928 567 3322
Montezuma's Castle website
Chapel of the Holy Cross
When presented the American Institute of Architects Award of Honor in 1957, Ms. Staude said, "Though Catholic in faith, as a work of art the Chapel has a universal appeal."
780 Chapel Road, Sedona, AZ 86336. Tel: +1 928 282 4069
Chapel of the Holy Cross website