From Museums to Outdoor Concerts - Arts and Culture in Tampa
From Museums to Outdoor Concerts - Arts and Culture in Tampa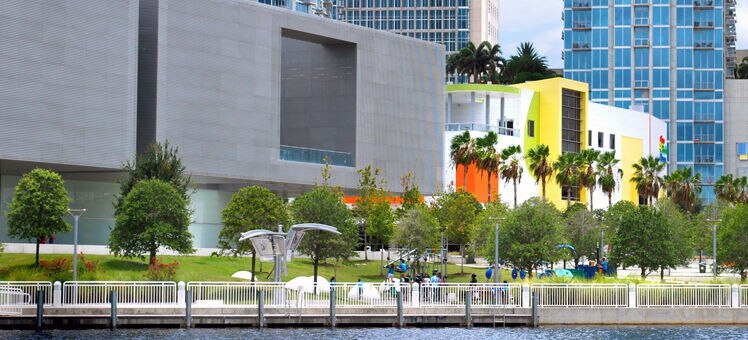 Prepare to be in the middle of an extensive and authentic arts and culture scene. Whether you crave contemporary art, fresh-out-of-Broadway shows, or great photography exhibitions, this city can offer it all - and thanks to Tampa's many Cuban and Spanish descendants, it often comes with a dash of Latino flavor.
Tampa's popular museums
You'll find stylish museums all over Tampa. If you are downtown, don't miss the chance to visit the Henry B. Plant Museum, a 500-room hotel turned into a much-loved city treasure. For some well-structured history lessons, take a tour of Tampa Bay History Center.
Henry B. Plant Museum
Once the Tampa Bay Hotel, this national historic landmark offers preserved rooms that look exactly like they did in 1891, complete with lavish furnishings and artifacts from all over the world.
401 W Kennedy Blvd, Tampa 33606Tel: +1 813 254 1891
Henry B. Plant Museum website
Tampa Bay History Center
This acclaimed 3-story museum tells the story of Florida's historical figures and pioneers, as well as that of Tampa's cigar industry. Permanent and temporary exhibitions cover over 12,000 years of Florida history.
801 Old Water St, Tampa 33602. Tel: +1 813 228 0097
Tampa Bay History Center website
Open-air events in Tampa
Tampa Bay's enviable climate lends itself to outdoor parties both large and small. On the banks of the Hillsborough river, Curtis Hixon Park is home to events and performances throughout the year, including concerts like the monthly Rock the Park and festivals like the Spring Beer Fling. The park's permanent attractions include interactive fountains, trails, and free exercise classes.
Curtis Hixon Waterfront Park
One of the most popular annual events held in the park is the Gasparilla Pirate Festival, a one-of-a-kind Tampa tradition that celebrates the legend of a pirate who allegedly operated in Florida.
600 N Ashley Dr, Tampa 33602. Tel: +1 813 274 8677
Photography in Tampa
In between snapping your own vacation photos, why not take some time to see how the professionals do it? On the second and third floors of the iconic Cube is the Florida Museum of Photographic Arts, whose permanent and temporary exhibits address both historical and creative themes. The museum's collection includes work from both national and international artists.
The Florida Museum of Photographic Arts
From Len Prince to Harold Edgerton, this contemporary museum exhibits first-rate work in an intimate atmosphere.
400 N Ashley Dr, Tampa 33602. Tel: +1 813 221 2222
The Florida Museum of Photographic Arts website
Theater and performing arts
No matter what kind of show makes you laugh or cry, Tampa has a venue with a program to suit you. You can enjoy Broadway shows, critically acclaimed opera, and ballet performances at the Straz Center, and feel like you've landed in the 1920s by watching a classic movie at the Tampa Theatre.
David A. Straz, Jr. Center for the Performing Arts
They say there isn't a bad seat in the house at the Straz, which opens its doors to classy opera and ballet performances, Broadway shows, concerts, and more.
1010 N Macinnes Pl, Tampa 33602. Tel: +1 813 222 1000
David A. Straz, Jr. Center for the Performing Arts website
Tampa Theatre
Built in 1926, this movie theater is a city landmark. It's the perfect place to enjoy a vintage movie, each screening preceded by a few mighty blasts from the venue's prized Wurlitzer organ.
Franklin Street Mall, 711 N Franklin St, Tampa 33602. Tel: +1 813 274 8981
Tampa Theatre website
Walking tours
Discover the vibrant neighborhood of Ybor City and find out how it helped shape the history of Tampa. Streets are brought to life on this 2-hour tour that points out the best of this town, its connection with Havana and Cubans, and why it became so famous in Tampa.
Ybor City Historic Walking Tours
This tour takes you down 7th Avenue, one of the most iconic streets in Florida. Among other things, you'll learn how organized crime controlled Tampa over many decades.
Tel: +1 813 505 6779
Ybor City Historic Walking Tours website