From All-American Steak to German Sausage - Here's What's Cooking in Columbus
From All-American Steak to German Sausage - Here's What's Cooking in Columbus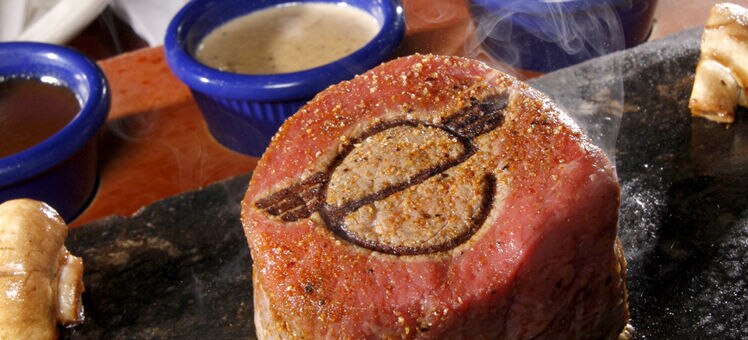 Columbus is affectionately known as the "Fast Food Capital of the World" because it serves as the headquarters of chains such as Wendy's and Max & Erma's. However, its food scene has much more to offer than a quick bite. From authentic German cuisine in German Village to upscale steakhouses downtown, the options are almost unlimited. Looking for wood-fired pizza, French fare, or tapas? Columbus has those, too.
Typical dishes
German sausage is a must. Try the famed Bahama Mama, voted the city's "official" food, at Schmidt's in German Village. For something sweet, there's Jeni's Splendid Ice Creams. This upscale ice cream chain started here.
Downtown
Downtown is home to a plethora of restaurants ranging from fine-dining establishments like Mitchell's Steakhouse to casual favorites like Dirty Frank's Hot Dog Palace. Dirty Frank's serves up a huge variety of hot dogs with all kinds of tasty fixings; the hot dog wrapped in bacon and covered in Cincinnati-style chili is always popular. You can have a truly memorable dining experience by choosing one of several restaurants housed inside renovated historic buildings. Many also offer views of downtown and the Scioto River.
Short North
The Short North Arts District is known for its public art installations and galleries, but the food scene here is also of note. If you're looking for a variety of cuisines to choose from, this is the place to go. Lemongrass Fusion showcases Asian fusion dishes, as well as vegetarian options and sushi. Just a few doors down, Rigsby's Kitchen features regional Italian cuisine in a casually sophisticated setting. Short North is also home to several bars and cafés serving American fare.
German Village
The German immigrant population that settled in Columbus in the 1800s has had a profound impact on the city's culture, particularly its food. Head over to German Village to experience authentic German foods at restaurants like Schmidt's, a traditional German-style beer hall housed inside an 1800s building. It's the home of Columbus's famed Bahama Mama: spicy hickory-smoked sausage made with beef and pork. You can also order a hearty sandwich at the New York-style Katzinger's Deli or, surprisingly, enjoy Spanish cuisine and tapas at Barcelona.
Grandview
Grandview is an eclectic neighborhood brimming with local, independent restaurants and cafés. One of Grandview's mainstays is Spagio, which has been serving European and Pacific Rim cuisine for more than 30 years. You'll also find plenty of pizza places, including award-winning Halwani Cuisine. For American fare, Third & Hollywood is a favorite; the Sunday Jazz Brunch features soul-satisfying dishes such as Iron Skillet Chorizo & Eggs. Many Grandview restaurants offer patio seating, perfect for alfresco dining on a sunny day.
Discover
Find your perfect holiday in Columbus
From 250 hotels.