Seafood and Beyond - What and Where to Eat in Long Beach
Seafood and Beyond - What and Where to Eat in Long Beach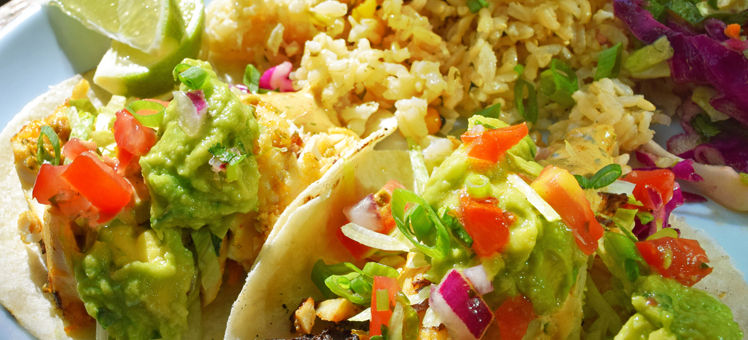 Long Beach has a diverse culture with Latin, Asian, and Caribbean populations, and they all influence its dining scene. Beyond all-American favorites like burgers and fries, you'll find inspired California cuisine, classic Cambodian dishes, and even Peruvian fare. Venture into the city's eclectic neighborhoods and experience a culinary adventure all your own.
Typical dishes
Long Beach is on the Pacific Ocean, so seafood is a must. Try fresh oysters or an Asian-influenced dish like miso-glazed sea bass. You'll find both on the menu at many of the city's seafood restaurants.
Downtown Long Beach
The heart and soul of Long Beach, downtown offers a plethora of dining options near the waterfront. Options here run the gamut from Greek and French to barbecue and pizza, so there's something to tempt any palate. You can enjoy a prime steak dinner, complete with sides like scalloped potatoes, at 555 East Steakhouse. If you're in town on a Friday, don't miss the downtown Long Beach farmers market on W. 3rd Street, where you can stroll the stands and sample tamales, Korean barbecue, and fresh local fruit.
Belmont Shore
Like the rest of Long Beach, Belmont Shore is home to an eclectic assortment of restaurants. Dining options here include Greek food at George's Greek Café and Italian fare at La Strada and Michael's on Naples Ristorante. For a fusion dining experience, you can try Mediterranean dishes with a California twist at Boubouffe, where menu items include fried sticky sesame salmon and Algerian chicken tajine.
4th Street Retro Row
This area runs between Cherry and Junipero Avenues. You'll find a host of unique shops and the 1920s Art Theatre, plus an assortment of locally owned restaurants. You can grab a cup of coffee and a pastry at cafés like the Flea. If a full meal is in order, try modern takes on American classics at Restauration or gourmet sausages and small plates at the Social List, a European-style tavern.
Cambodia Town
Long Beach is nicknamed "the Cambodian capital of the United States," and if you're looking for authentic dining, this is the place to find it. Along this stretch of Anaheim Street, you'll find numerous restaurants serving traditional dishes like nom banh chok, a breakfast dish made of rice noodles, green curry, lemongrass, and kaffir lime. Standouts include Monorom Cambodian Restaurant and Phnom Penh Noodle Shack.