Practical Tips to Make the Most of Your Key Largo Vacation
Practical Tips to Make the Most of Your Key Largo Vacation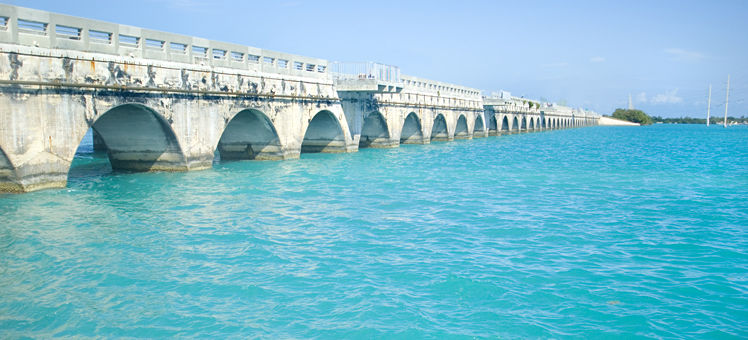 Key Largo offers a wealth of outdoor activities, both on land and sea, along with miles of stunning waterfront and plenty of public recreational space. It's especially popular with winter visitors who come to the area to bask in the warm sunshine, or to dive, fish, and boat on the Atlantic Ocean, which borders the east, or the Gulf of Mexico on the west. You can expect to find Southern hospitality and be greeted by easygoing staff at hotels, restaurants, and attractions.
Best time to travel
Winter is the most popular time to visit Key Largo, when visitors and part-time residents (mostly from Northern states) come to escape the cold weather and explore the natural beauty of the area. Restaurants, hotels, and local attractions are busiest during this time. Crowds gradually thin out during the spring months, though you may see some college students on spring break passing through on their way to Key West. High temperatures and humidity make summer a less popular, but more economical, time to visit. Rates are also lower in the fall - but you're more likely to encounter rain, lightning, and other inclement tropical weather.
Not to miss
Called "The Dive Capital of the World," Key Largo is famed for its water activities, including scuba diving amid shipwrecks and snorkeling in the shallow reefs at John Pennekamp Coral Reef State Park. There's also boating and fishing in deep-sea Atlantic Ocean waters, and casting along the flats of Florida Bay. You can explore the abundance of local wildlife along 6 miles of trails at Dagney Johnson Key Largo Hammock Botanical State Park, or take an eco-tour of Everglades National Park, a short drive away on the mainland.
Getting around
Visitors to this South Florida destination typically arrive via Miami International Airport (MIA) or Fort Lauderdale-Hollywood International Airport (FLL), then rent a car to make the picturesque trip south, approximately 90 minutes. Once there, you can drive or take a taxi to Key Largo attractions, most of them located downtown or along U.S. Highway 1. Visitors also arrive by boat, either on the Atlantic Ocean side or the Gulf of Mexico side.
Cuisine
Key Largo offers a number of waterfront bars and eateries focused on tropical cocktails and local seafood, such as shrimp, hogfish, and grouper. It's easy to find a tiki bar or casual seaside restaurant where you can relax with a frozen piña colada and watch the sunset, or tuck into a bowl of conch chowder and a plate of stone crab claws after an afternoon on the water.
Customs and etiquette
The attire in Key Largo is warm-weather casual, with many locals and visitors wearing sandals, flip-flops, or sneakers. Given the area's climate and emphasis on outdoor activities, everyday attire is typically shorts and a T-shirt, or even a bathing suit and a cover-up for women. If you plan to visit a fine restaurant or hotel, opt for upscale island attire, such as a collared shirt and linen shorts or slacks for men. Locals tend to be informal and friendly, but the phrase "island time" is fitting to describe the laid-back speed of service at some establishments.
Fast facts
Population: 11000

Spoken languages: English

Electrical: 110 volts, 60 Hz, plug type A, B

Phone calling code: +1 305

Emergency number: 911