Travel Tips for a Fun-Filled Trip to Panama City Beach
Travel Tips for a Fun-Filled Trip to Panama City Beach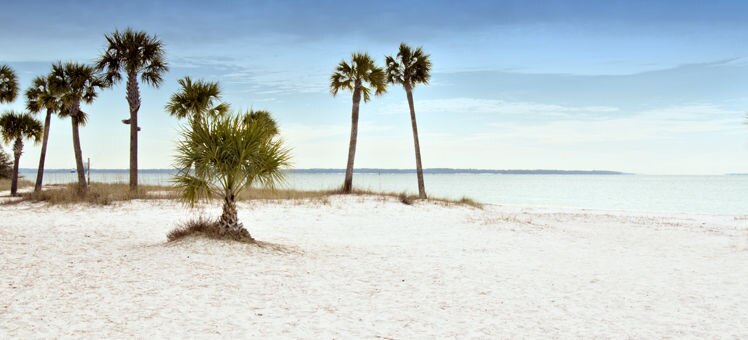 Celebrated among the country's most popular spring break destinations for college students, the white sandy shores of Panama City Beach are also treasured by sun- and surf-lovers worldwide. With fishing and water sports in the ocean, and hiking, wildlife viewing, and golf in area parks and courses, fun activities beckon from all corners of the city.
Best time to travel
If you plan on spending the bulk of your vacation at the beach, March through November offers warmer temperatures, with the heat peaking in the summer months. Between March and April, the city opens its doors to the country's vacationing college kids, hosting many boisterous events that cater to their arrival. July and August are popular months for families to visit, with attractions like water parks offering the most availability during this time. In the fall, the city hosts music festivals and the Thunder Beach Motorcycle Rally (held again in the spring).
Not to miss
Panama City Beach's star attraction is clearly its natural splendor, as its beaches and parks provide visitors with limitless outdoor activities. The spectacularly pristine, powdery shores and emerald waters of the Gulf of Mexico welcome those looking to fish, dive, swim, surf, or simply bask in the rays. The lush, tree-covered hiking paths that meander through St. Andrews State Park and Conservation Park reveal stunning local flora and fauna, like migratory birds, alligators, and coyotes. Families will love the city's amusement and water parks, with exciting rides, go-karts, human mazes, and other attractions for kids of all ages.
Getting around
The Northwest Florida Beaches International Airport (ECP) serves Panama City Beach, though it only offers domestic service. Nonstop flights are available throughout the year to Atlanta, Orlando, Tampa, Baltimore, Dallas, Houston, and Nashville, with seasonal service to St. Louis. A 20-minute taxi ride will take you from the airport to the beach. Within the city, the Bay Town Trolley's Route 7 line makes over 40 stops along Front Beach Road, Hutchinson Boulevard, and Thomas Drive, a convenient way of reaching most area hotels. Privately owned shuttle bus and taxi services are also available.
Cuisine
From Mexican and Italian to Japanese and Caribbean, Panama City Beach's cuisine of choice always comes back to seafood. The Gulf of Mexico offers a bounty of fabulous fish like grouper, trout, and flounder, along with shrimp and crab, and most city menus feature some sampling of local catches. Seasonal stone crab and Florida lobster are also star dinner specials. World-renowned for their mellow taste and meaty size, prized Apalachicola oysters are sent over from nearby Apalachicola Bay to area oyster bars and seafood restaurants.
Customs and etiquette
Panama City Beach is about as casual as you can get, with the beach bum lifestyle permeating almost every aspect of the city's culture. Many bars and restaurants are set right on the sand, and flip-flops are the norm. While it's always advised to check dress codes at any high-end establishments before visiting, the need for a jacket and tie is quite unlikely.
Fast facts
Population: 12000

Spoken languages: English, with some Spanish

Electrical: 110 volts, 60 Hz, plug type A, B

Phone calling code: 850

Emergency number: 911
Discover
Find your perfect holiday in Panama City Beach
From 810 hotels.