What to Know About Galveston - Travel Tips for Your Stay
What to Know About Galveston - Travel Tips for Your Stay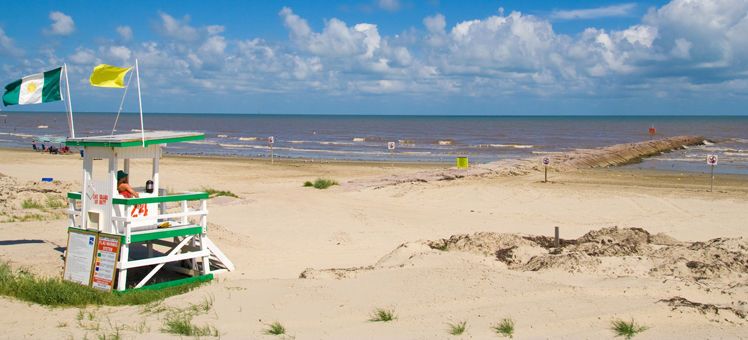 Galveston is the typical relaxed and easygoing beach town, with the addition of a rich past, some new entertainment options, and exceptionally tasty seafood. It's hot and humid in summer; plan your activities and attire accordingly. Be aware it gets very crowded weekends June through August, and during Mardi Gras, so be sure you book your accommodation well in advance.
Best time to travel
May through July is the best time to enjoy Galveston's beaches. Temperatures are high, the water is inviting, and nights are warm. August tends to be very, very hot and humid. Winters are mild. In December, the whole town gets decked out in Christmas lights, and the Dickens on the Strand festival draws revelers. If you really want to party, visit Galveston during Mardi Gras or in March, when college students from all over the state converge for spring break.
Not to miss
Come to relax by the beach. Take the kids to Moody Gardens, Schlitterbahn, or Pleasure Pier. Walk and shop along the Strand. Don't miss the older side of Galveston, where Victorian mansions and museums will fill you with stories about the island's rich history. When day is done, indulge in fresh local seafood.
Getting around
William P. Hobby (HOU) and George Bush Intercontinental (IAH), both in Houston, are the 2 nearest commercial airports. They are at least 45 minutes and 75 minutes away, respectively. Your best bet is to rent a car at the airport and take I-45 to reach the island. On the island itself, buses tend mostly to the needs of the locals. The Strand, the East End Historic District, and Seawall Boulevard are pedestrian-friendly but, in general, attractions are pretty spread out, so you'll need a car to get around.
Cuisine
Seafood is the trademark of Galveston's cuisine. Shrimp, oysters, and fish prepared in many different ways are found on the menus of just about all eateries, big or small, casual or sophisticated. Many restaurants also serve favorites like salads, sandwiches, and steaks. Most places are on the Strand or along Seawall Boulevard.
Customs and etiquette
Galveston is as easygoing as any beach town. Shorts and flip-flops are the usual daytime attire. Most places will accept bathing suits at lunchtime, as long as you are not barefoot and have a T-shirt on. For dinner or a drink in the evening, casual and cruise attire will do, even for higher-end venues. The expected tipping is the typical 10 to 20 percent.
Fast facts
Population: 48000

Spoken languages: English, some Spanish

Electrical: 110 volts, 60 Hz, plug type A, B

Phone calling code: +1 409

Emergency number: 911