Philadelphia Travel Tips - When to Visit, What Not to Miss
Philadelphia Travel Tips - When to Visit, What Not to Miss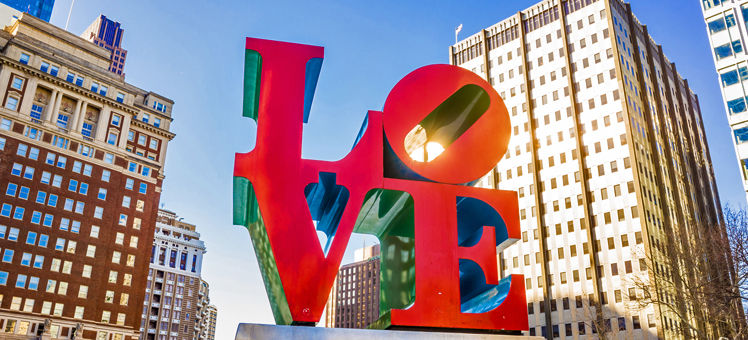 One of the nation's largest and most cosmopolitan cities, Philadelphia combines the culture of a major metropolis with a small-town feel. As well countless historic landmarks, you'll find a sleek downtown district bubbling over with modern restaurants and nightlife, and a vibrant collection of neighborhoods, each with its own distinct character.
Best time to travel
For the mildest weather and smallest crowds, plan to visit from March through May, when festivals and outdoor concerts begin to fill the streets and squares. The months of September through November are pleasantly cool after the city's hot summer, and if you're lucky you'll catch Fairmount Park's fall foliage at its peak. The Fourth of July is one of the busiest times to visit: as the birthplace of the U.S., Philly puts on a week-long party. During the frosty winter holidays, the streets brim with pop-up shopping villages, ice-skating rinks, and light shows.
Not to miss
The crown jewel of Philadelphia, Independence National Historic Park draws millions of visitors every year to the Liberty Bell, Independence Hall, and Constitution Hall, as well as the National Constitution Center. Philadelphia Museum of Art and Barnes Collection enchant art enthusiasts with their wide-ranging exhibitions. The money-saving Philadelphia CityPASS covers admission for major attractions including The Franklin Institute and Philadelphia Zoo. Looking for free attractions in Philadelphia? Spend time browsing Reading Terminal Market and admiring the public art in Fairmount Park and Love Park.
Getting around
Located south of the city, Philadelphia International Airport (PHL) is serviced by taxis as well as twice-hourly SEPTA regional trains. AMTRAK trains connect Philadelphia to New York, Washington D.C., and other hubs. Once in Center City, you'll find the 25-block street grid and colorful signage make navigation by foot easy - just about every point of interest is within a 30-minute walk. For faster travel, hail a taxi or hop on SEPTA's efficient system of buses, trains, subways, and trolleys.
Cuisine
Philly staples such as the cheesesteak, hoagie, and soft pretzel can be found at vendors throughout the city - though you might choose to visit well-known sandwich shops like Jim's or Pat's. Other local specialties include water ice (an Italian frozen confection), scrapple (pork pudding from Pennsylvania Dutch country) and roast pork sandwiches. Intimate BYOBs, trendy gastropubs, and swanky fine-dining restaurants run by celebrity chefs dot Center City and University City's streets, while Chinatown (Asian) and South Philly (Mexican, Italian, Southeast Asian) are destinations for international fare.
Customs and etiquette
You can leave your neckties and gloves at home, because Philadelphia welcomes casual attire. Wine and spirits are only sold in state-run stores, and strict licensing restrictions mean many restaurants ask you to bring your own bottle. A good rule of thumb for tipping is 20 percent for servers, tour guides, and drivers; a few dollars for carryout, doormen, bellhops, and parking valets. Gratuities are usually added to the check for large parties. One more word of advice: when ordering a cheesesteak, specify if you want it "whiz wit" (with Cheese Whiz) or "wit-out" (plain).
Fast facts
Population: 1553000

Spoken languages: English

Electrical: 110 volts, 60 Hz, plug type A, B

Phone calling code: +1 215 or 267

Emergency number: 911