Tampa Travel Tips - Navigating The Big Guava Like a Local
Tampa Travel Tips - Navigating The Big Guava Like a Local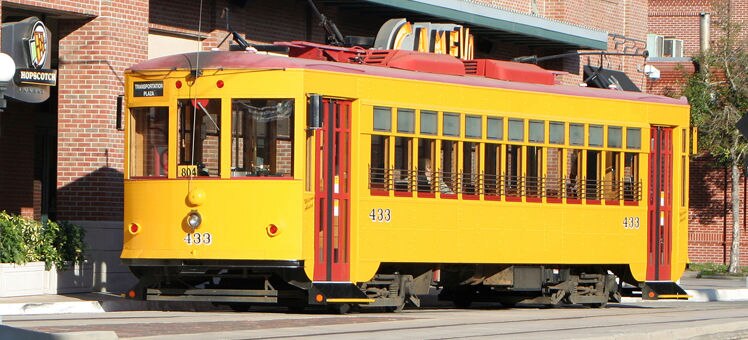 Tampa is one of the largest cities in Florida, and an ideal destination for a varied vacation. Though the city takes pride in its Spanish and Cuban heritage, you'll find the population to be impressively diverse. Activities span far and wide, too. Tampa's location and climate make it the perfect getaway spot for beachcombers, thrill-seekers, foodies, and more.
Best time to travel
Tampa Bay has a humid, subtropical climate with temperatures ranging from 65 degrees F (18 C) to 95 degrees F (35 C). You'll find higher temperatures May through October, which coincides with Tampa's rainy season. You can expect almost daily afternoon showers, many of which bring heavy rain and lightning. Hurricane season lasts from early June to late November, which can affect travel plans. The weather is milder from late October to May, but the city gets busier as many people from northern states - nicknamed "snowbirds" - flock down to enjoy warmer than average U.S. winter temperatures.
Not to miss
Tampa has over 300 festivals a year that honor everything from margaritas to music. Be sure to check in with your concierge to find out if any are going on while you're in town. Animal lovers might also enjoy the Big Cat Rescue - one of the world's largest sanctuaries for exotic cats. You can tour the grounds as you learn about the bobcats, servals, and tigers the non-profit organization works to rehabilitate and protect.
Getting around
Tampa International Airport (TPA) is the most popular and convenient option, though some vacationers fly into nearby Sarasota-Bradenton International (SRQ) and St. Petersburg-Clearwater International (PIE) airports. Travelers staying in downtown Tampa will have plenty of dining, shopping, and cultural activities within walking distance or reachable by taxi. But to fully explore the city, renting a car is your best bet. You'll want to be cautious on the roads, though, as Tampa is known for unorthodox drivers. The city also has 2 forms of public transportation. The TECO streetcar runs from downtown to Historic Ybor City, while HART buses, trollies, and streetcars provide access to many other attractions.
Cuisine
Much of the cuisine in Tampa gives a nod to the city's Spanish, Cuban, and Southern roots. Historic Ybor City is the place to sample Hispanic delights like fried plantains or authentic Cuban sandwiches (layers of deli meats with Swiss cheese, pickles, and mustard). For foodies looking to enjoy farm-to-table fare, Hyde Park offers a wide range of innovative eateries. As the city is located on the water, you'll also find plenty of fresh seafood in local dishes. And Florida is a fruit-lover's haven: You can purchase fresh citrus year round, but November through May is when it tastes best.
Customs and etiquette
Tampa is a laid-back and friendly city, but it does value Southern manners: "Please" and "thank you" go a long way here. Drinking age is 21 years and up, though some nightclubs open their doors to those 18 and older. Tipping is expected at restaurants and bars, and for valet and bellhop services, too. When dining out, 15-20 percent is customary, but check your bill first: some restaurants add gratuity. When using valet service, it's customary to tip $2-$5 when you drop the car off and again when you pick it up. For bellhops, $1 per bag is standard.
Fast facts
Population: 350000

Spoken languages: English, with some Spanish

Electrical: 110 volts, 60 Hz, plug type A, B

Phone calling code: +1 813

Emergency number: 911