Columbus Travel Tips - What to Know Before Visiting
Columbus Travel Tips - What to Know Before Visiting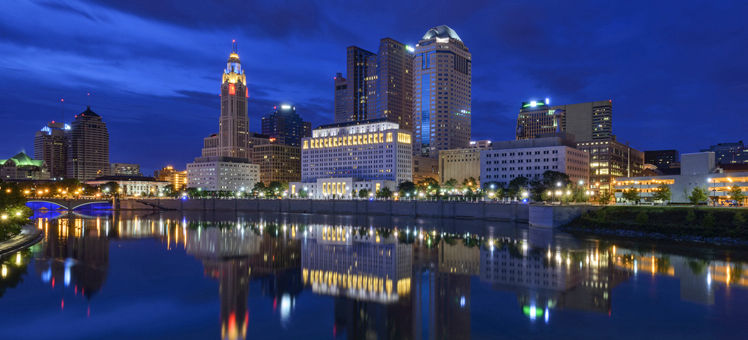 The capital of Ohio, Columbus is a vibrant riverfront city with plenty of attractions for a weekend getaway or a longer stay. Football fans won't want to miss an Ohio State game, and the world-famous Columbus Zoo is a must-see for families. This diverse city has been strongly influenced by German and Italian immigrant populations, which have left their marks in its German Village and Italian Village neighborhoods.
Best time to travel
Columbus is inviting year-round, although summers can be somewhat muggy and winters can be chilly, but rarely frigid. Tourism picks up in the summer, particularly during July and August, when concerts and outdoor events are in full swing. For more manageable crowds and milder temperatures, visit during the fall. You might even catch an Ohio State Buckeyes football game - just be sure to get your tickets in advance.
Not to miss
No trip to Columbus would be complete without a visit to the Columbus Zoo. It's one of the city's top attractions and one of the most famous zoos in the U.S. Each year, the city also hosts a variety of special events and festivals, including the Columbus Arts Festival, held in June, and Columbus Oktoberfest, usually in late September. For live music and entertainment any time of year, head to the buzzing Arena District.
Getting around
Traveling around Columbus is easy. You can walk to many destinations, but you can also rent a car or travel by bus. Car2Go Columbus rents Smart Fortwo cars for transportation around town, as well as to and from Port Columbus International Airport (CMH). The Central Ohio Transit Authority and CBUS offer bus transportation, and Interstates 70 and 71 are both accessible from downtown.
Cuisine
Not surprisingly, many of the city's best restaurants are downtown. Here, you can try everything from a Brazilian steakhouse meal to fresh seafood. The Brewery District offers plenty of spots to grab a beer and a bite to eat. If you're looking for authentic German cuisine, try one of the many restaurants in German Village.
Customs and etiquette
As in all American cities, tipping is expected and appreciated here. Standard rates include $1 per bag for bellhops, 15 to 20 percent of the bill for restaurant servers, and 10 to 15 percent of the bill for bartenders. Casual dress is accepted almost everywhere, although some fine-dining establishments may have a dress code. The legal drinking age is 21, and hard liquor is sold only in liquor stores.
Fast facts
Population: 836000

Spoken languages: English

Electrical: 110 volts, 60 Hz, plug type A, B

Phone calling code: +1 614

Emergency number: 911