5 Places To Eat Crocodile In Australia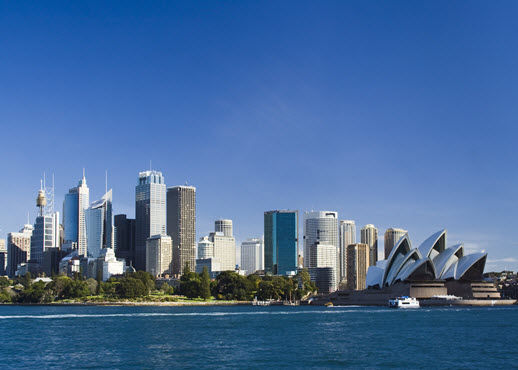 Crocodile meat is widely regarded as a delicacy in Australia - let's see where you can eat it the best way!
Crocodile meat is widely regarded as a
delicacy in Australia
. While crocodile leather is made into belts, handbags or wallets, the meat can be turned into a delicious dish usually served with sliced mango and basil sauce. Alligator meat is also used as a substitute for chicken or pork, and some recipes recommend seasoning the meat with salt and pepper, dredging it in flour, combining it with buttermilk and hot sauce, and then deep frying it. Here are 5 restaurants that serve crocodile meat in Australia:
1.Australian Heritage Hotel in Sydney
The Australian Heritage Hotel in Sydney is famous for serving salt-water crocodile meat along with spicy coconut cream as well as fresh Thai herbs and spinach. As the chef recommends, this dish is best served with a golden ale. However, if you are not fond of crocodile meat, you can always opt for the emu or kangaroo pizza, two of the restaurant's most famous specialities!
2.The Tukka Restaurant in Brisbane
The Tukka restaurant serves crocodile meat as an entrée, along with a mandarin emulsion, braised fennel and witlof leaves. However, those who are passionate about
exotic dishes
and other local delicacies should know that Tukka also serves kangaroo meat, emu fillet or Tasmanian salmon!
3.Cicada Lodge in Katherine
Situated in the heart of the Nitmiluk National Park, the Cicada Lodge in Katherine is a eco-friendly resort whose restaurant also serves a wide array of native Australian foods, including crocodile meat.
4. Kuditj Cafe In Perth
The Kuditj Cafe serves a hot crocodile roll, which looks similar to a spring roll. The crocodile is cut into small pieces and cooked with garlic, ginger, onions, mushrooms and other vegetables. The hot crocodile roll can also be served with a stir-fry sauce made of soy sauce, lime juice, Thai sweet chilly sauce and fish sauce (ingredients may be changed, upon request). The Kuditj Cafe also serves traditional kangaroo stew with damper or emu meatballs.
5.The Tjanabi Restaurant In Melbourne
Last, but not least, the Tjanabi restaurant in Melbourne also specialises in
Indigenous Australian food
, especially crumbed crocodile tail fillet. This is seasoned with Tasmanian pepper and coastal saltbush, strawberry gum chutney as well as pineapple, and the entire dish is carefully decorated with limes. The Tjanabi restaurant also serves fresh calamari and kangaroo fillet!
Brisbane, Sydney, Katherine, Perth and Melbourne are some of Australia's largest cities, and they are also the homes of some of the
world's most famous tourist attractions
, such as the Opera House (Sydney), the Museum of Brisbane, the Aquarium of Western Australia (Perth), the National Gallery of Victoria or the Eureka Tower (Melbourne).