Corsican Cuisine: 5 Foods You must Taste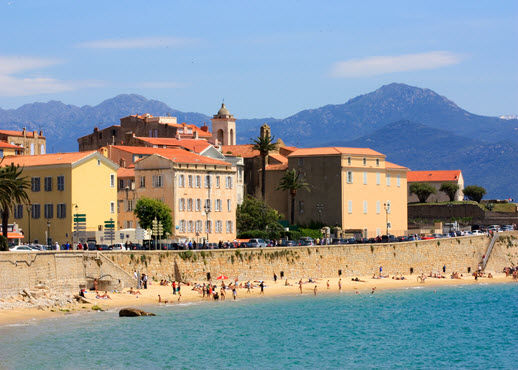 The cuisine of Corsica is French and Italian-influenced although most dishes are very unique and extremely tasty. The charcuterie reflects the flavor that is acquired by the foraging of the island's domesticated pigs that are allowed to forage for natural foods. The standard Corsican charcuterie made from boar or pig meat is comprised of delectable entrées such as coppa, figatellu, ham, lonzu, and saucisson. The following is a list of the 5 foods you must try should you visit the island.
Charcuterie – Cured Meats
Probably the most popular category of meat dishes are the cured meats listed here: Boudin - black pudding; Figatellu/fitonu - liver sausage; Fromage de tête – also referred to as "head cheese" a delicacy that is made from the brains of pigs and seasoned in different ways; Prisutu - smoked ham; Salamu - salami-style sausage; Valetta - cheek
Meat Dishes
Agneau Corse -
Corsican lamb that is slow roasted with fresh rosemary, potatoes, and whole garlic cloves is one of the more traditional and tasty dishes that rarely needs to be accompanied by any other dishes although they usually are when you order them in restaurants.
Civet de sanglier
- this wild boar casserole is highly revered as the signature dish of Corsica. It is a hearty and very rich casserole with a gamey boar flavor combined with carrots, chestnuts, fennel, garlic, onions, and a generous amount of eau de vie. The dish is accompanied by different red wines, a fundamental component of French and Italian dishes around the world.
Veau aux olives
- veal with olives is one of the more popular stews of the island that is slowly cooked to maximize the flavor of the tender veal mixed with herbs, olives, onions, and tomatoes. Add either a dash of rosé or white wine and you have all the makings of a culinary masterpiece.
Seafood-
You can always find an excellent selection of fish and other seafood whenever you visit the Corsican coast. The more popular seafood dishes are made from one of the following: Huitres – oysters (recommended mainly on the eastern side of the island); Langoustine – crayfish; Loup de Mer – sea bream; Rouget – red mullet; Trout (caught in the unpolluted rivers of the island)
Unfortunately the stock of fish and seafood in the Mediterranean has somewhat depleted so the prices can be fairly high.
Discover
Find your perfect holiday in Ajaccio
From 40 hotels.