Adult Hotels and Resorts for a (Naughty?) Holiday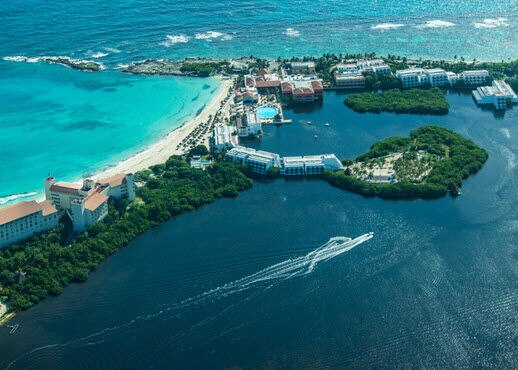 Can you keep a secret? Well I can't. I've been searching Google to find out just what is an adult hotel and would I ever want to visit one? After all - I am an adult. I like traveling. I like a little adventure. So is an adult hotel on my list of vacations to book this year and if so, how do I go about finding one? Well let's see.
A Search By Any Other Name May Not Be As Discreet
Upon typing the oh-so-risqué words of
adult hotel
or under 18 not allowed, I blush and then teasingly peek through my hands covering my eyes. I'm not surprised to find my browser swimming in words like temptation, naughty, erotic, sensuous, naked, couples, swingers, desire – oh well you get the idea. I expected it. Adjectives are indeed exciting, but there's more to adult only resort searches than a few fancy words. One thing I learn skimming through these sites is that some
adult-only hotels
have nothing at all to do with indulgence – just under-age liability. So I read the fine print! I don't want to find myself walking in my birthday outfit through the corridors of my elegant 4 star vacation accommodation in
Andalusia
, simply to discover I'm the only eager (completely nude) guest who booked the right vacation at the wrong hotel! So now I know that "adult" can sometimes merely mean – over 18 years of age, not necessarily naughty. Nothing more. Nothing less. Especially my clothes.
A Few Tips When Looking For A Bit Of Mature Fun!
Search for relevant keywords. Terms like
nudist resorts
,
clothing optional hotels
,
naturist resort
, adult only hotel, naked sunbathing, swinger hotel are likely to get me the open-minded vacation I'm looking for! I steer clear from terms like "fun naked place to stay on vacation", especially when I'm at work : ) Colleagues tend to read over my shoulders, you know.
To Free Or Not To Free, That Is My Question
I know I am an adult. I know I need a vacation. I know I want
adventure
. So now I need to decide if I'd like the thrill of history and culture for my next trip, where I can fill my suitcase with maps, guide books, comfortable walking shoes and a camera to capture my fun. Or… am I actually ready to embark on an uninhibited weekend stay where packing light is an understatement. Of course not all adult resorts and hotels require me to pack extra sunscreen and less clothes, but in the words of the great George Michael, "If I'm gonna do it, I'm gonna do it right"…
I'm not quite sure I'm ready, but in the meantime, I think I'll keep searching for my semi-Hedonistic stay in
Sweden
,
Mexico
,
Spain
or the
Caribbean
and dream about all the clothes I don't need to buy for vacation this year.
About the author
Louise Vinciguerra is a fantastic joke teller, has a million and one hobbies and enjoys matching her fonts with her moods. This Brooklyn, NY native dirties her hands in content on weekdays and as devout nature lover, dirties them in soil on the weekends. When she's not on Facebook, Wordpress or Twitter, she's traveling in search of fun food, dabbling in urban farming or planning nature trips from her resident city of Rome. When she's not doing any of the above, she sleeps.
Discover
Find your perfect holiday in Cancun
From 1090 hotels.