Top Gay Spots in Kuala Lumpur, Malaysia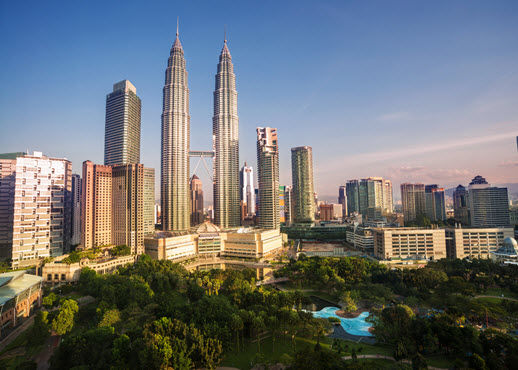 Although you would not normally think of Kuala Lumpur being a city that would have a significant gay community, the city has a gay-friendly community and a thriving gay club scene and nightlife.
Granted, Kuala Lumpur does not have an extensive gay scene as some other Asian cities such as
Hong Kong
,
Manila
, or
Singapore
, the gay culture and scene is well-established here and the gay community is extremely active and vibrant. Here is a list of the top gay spots in Kuala Lumpur.
Blue Boy Bar
– the most renowned and longest established
gay bar
in the city. Locals, expats, and international travelers alike have been frequenting the Blue Boy Bar for over 20 years now. During the weekends, this bar rocks with classic pop, garage, and house music from the 1980's and 1990's.
Nouvo Bar
– situated along the Jalan Sultan Ismail stretch, this is another venue that is well-established and offers one of the coziest environments in the city where you can meet and mix with the locals. The lounge area is exceptionally comfortable and you can relax to the sounds of numerous foreign and local DJ's.
Zouk Club
– although this club has its roots in the Singapore establishment that is named the same, it is the favorite spot for the more savvy gay patrons of Kuala Lumpur. The club has been divided into different rooms in order to facilitate different music venues. Wednesday features retro music; on Thursdays, it's ghetto, hip-hop, rhythm and blues; Fridays are Brit-pop nights; and Saturdays are reserved for foreign and local DJ's.
Liquid Bar
– the locals refer to this bar as one of the more
progressive gay bars
in the city. Although it is progressive, the atmosphere is surprisingly relaxing. Wednesdays (retro night), Saturdays (disco party), and Sundays (all night happy hour) offers a variety of different themes for every taste.
Aero Bistro
– a nicely designed and styled retro bar/bistro combination that plays mostly retro pop music. Opening times during the week will vary day to day, so you want to be sure and check for operating hours. Other than Sundays, the bar is open every day. Monday through Thursday lunch is served from noon to 3 pm and dinner is served from 6 pm until midnight. Just be sure to phone ahead and inquire about reservations.
Frangipani
– oftentimes referred to as the
most happening gay establishment
in the city, the atmosphere and décor are nothing short of superb. Unfortunately, the prices of drinks here reflect that so be prepared for what could turn out to be an expensive evening. Most people will tell you that Frangipani is one of the best places in the city to meet and mingle with the local gay community.