5 Family-Friendly Things to Do in Bilbao, Spain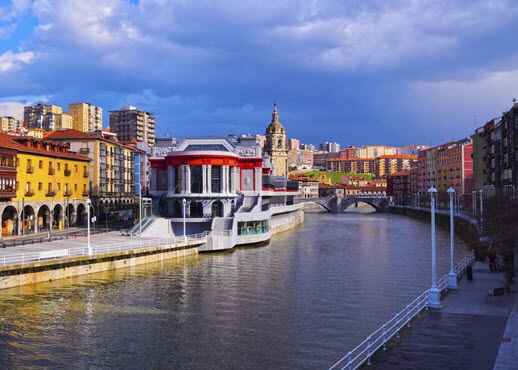 No trip to Spain should ever overlook spending time in Bilbao, especially if you are taking a family vacation to this culturally prolific country.
It is situated in
Basque Country
and is Vizcaya's capital city in a picturesque landscape on the banks of a tidal river known as the Nervión. Climate is by far the major allure of this city, but it is also a great
European family vacation destination
. The following is a list of all the must-see
Kid-Friendly attractions
to consider while visiting Bilbao:
1. La Ría Maritime Museum
With its indoor and outdoor exhibits, three separate docks, and a path that takes you completely around the estuary and these exhibits, you can't go wrong. You and the wife as well as your children are bound to enjoy the morning, afternoon, or even a whole day exploring what this attraction has to offer.
2. Basque Museum
Despite the fact that this museum closes on Mondays as well as being open only 6 hours a day Tuesday through Saturday (11am to 5pm) and only 3 hours every Sunday (11am to 2pm), it is cheap entertainment. Entry fees range between €1.50 and €3, while children under the age of 10 and Seniors pay nothing. The museum was originally opened in 1921 and focuses on archaeology, ethnography, and prehistory of the Basque homeland called
Euskadi
.
3. Antzokia Restaurant
A bit pricey at roughly €11.5 for two entrees and your dessert, but nonetheless a definite dining affair you want to experience while you are visiting Bilbao with your children. The non-restaurant atmosphere of being located within a theater hall complete with its stage is what makes this restaurant a priority on your vacation itinerary. Despite the price, it is an excellent value for the money and features a very friendly staff as well as extremely prompt service.
4. Cafe Nervión
This is another must-experience restaurant which is situated along the Nervión River and will provide you with a spectacular panorama of the landscape and the river environment in general. It may or may not be the best place for a family meal and outing, but it definitely worth considering if you want to impress that special someone.
5. Aste Nagusia / Semana Grande
This is the city's main annual festival and takes place in August and begins on the first Saturday following the 15th and lasts for 9 days, plenty of time to take in the festivities if you are in town for a brief period of time. There are a lot of related events, plenty of music and street theater, and most of all, a lot of noise to accompany all of the festivities. There is definitely something here for everyone regardless of age group.
Discover
Find your perfect holiday in Bilbao
From 260 hotels.