How to get to Rotterdam from Amsterdam Airport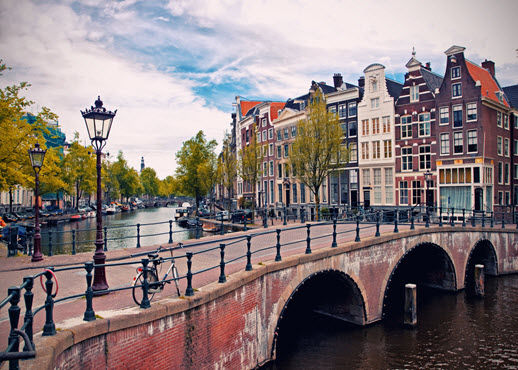 Traveling to and landing at Amsterdam Airport. Check out this painless and affordable guide to getting from Amsterdam Airport Schipol to Rotterdam.
Initial Checklist
First things first. As you already know, a little of cash is essential for this
public transport
venture. Chances are you already got a bit of
Euro
tucked away in your wallet. However, in the odd chance that the last minute rush to pack your bags prevented you from getting a bit of
foreign currency
(after all, you tell yourself, you could always hop over to the nearest exchange point once you are there), be sure to get some cash when you arrive in Schipol.
There are quite a few places where you can either
exchange cash
, traveler's cheques or
draw money from an ATM
. ABN AMRO, one of the
European bank
s, has several offices in the airport, all of which are conveniently located in the passenger area. Working hours seem to range from 8 am to 8 pm - please check the
Schipol Airport
website for exact locations and opening hours.
Catching the Train
Next bit involves catching the
train from Schipol to Rotterdam
. Grabbed all of your luggage? It's time to catch the train. It's pretty straightforward really. Follow signs from the arrival area to the
Schipol Plaza
.
First, you have to
buy the tickets
. Look for the quaint red-and-white checkered box that looks like the novel rocket-ship in Tintin comics packed itself up for the day. The
ticket counters
are located close to it. On your ticket, be sure to double-check your platform number (
Spoor nummer
).
If you look around whilst in the
Plaza
, you will see pairs of escalators leading down. Each of them will take you to a different platform so check for the escalator which has your number. Hop onto the right escalator, zoom down and voila, there is your train. That's right, all the
train lines
are laid out in all its grandeur in the lower floor.
There you have it. Enjoy the breezy 45 minute
train ride to Rotterdam Centraal
.
From Centraal to Your Hotel
Now you're at
Centraal Station
- what next? Your hotel of choice could be any number of hotels listed on Hotels.com.com. So I'm not going to dwell on any particular hotel per say. Rather let me provide a bit of basic information about two of my preferred
transport choices from Centraal Station
.
The Rotterdam Metro
Quick and easy, the
Rotterdam Metro system
is an excellent choice for your transportation needs. There are two lines:
Erasmuslijn
(this is the North to South line) and
Calandlijn
(this is the East to West line). In Centraal Station, follow the signs to the Metro and buy a ticket for your specific area.
Two ways to buy the ticket
- ask the helpful man at the counter or use some coinage and purchase from the machines. Hang on a second - how do we know what area to choose? Well,
check out your hotel location on Google Maps
and then, zoom in on the map to check out the name of the Metro closest to you. Note, the
blue-white 'M'
on Google Maps indicate Metro lines. If you are like me and get hopelessly lost, here's the 'I know what I am doing' trick.
Check out the names of the stops before
and after your stop. While on the Metro, keep an eye on the map (above every door). This way you know when you are close or gone too far. Check out this website for a helpful layout of the whole metro line.
Catching a Tram in Rotterdam
Your next option is checking out the
tram line
. Follow the signs in Centraal Station and head off towards the
tram stops
.
Which tram should you catch?
RET
website provides route planners but unfortunately is currently only available in Dutch. Google Maps can be a
helpful indication
of the tram routes. Zoom into Google; the icon for the tram is a side-way view of a vehicle with a blob on its roof. Clicking on the icon of the tram will bring up the
tram number
for that line. Now you can track down which tram(s) will take you to your hotel.
Whilst on the tram, you can
purchase your ticket
from the conductor at the front. As for the price itself, trams really don't cost much.
Rotterdam is divided into zones
and your ticket should be a nifty little amount if you stay within zone 5300. On the other hand, if you hotel is outside zone 5300 (zone 5319 etc.), you will have to pay just a little bit more for the ticket. Check out this Rotterdam map to find out the zones; there's no price given per say but at least you know to carry a bit of extra if your tram ride zooms through 2-3 zones.
And a side-note when keeping an eye out for your stop - almost all tram stops have a
yellow schedule stand
next to it, with the name of the stop right at the top. This way you know when it is time to hop off. Of course, you could always
ask the conductor
give a friendly wave when it's your stop.
That's about it - easy, affordable and relatively painless! And you get to admire the idyllic surrounds on your little journey!
Discover
Find your perfect holiday in Amsterdam
From 810 hotels.