The best drinks to try in Spain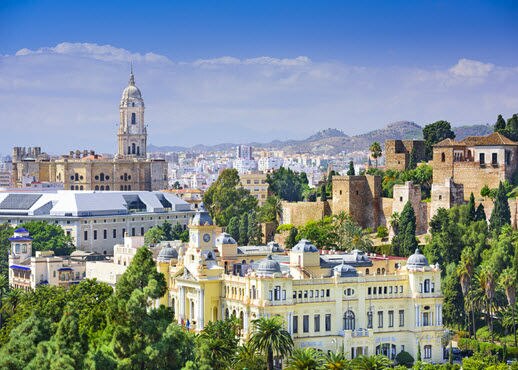 One of the main pleasures of traveling is discovering new food and drink. Not only are these delicious treats enjoyable in themselves, but they are such an important part of any culture that getting to know them is one of the very best ways to get the feel for a place and really sink in to the life there. Spain is a great place to do this.
The Spanish take food and drink seriously, not in a solemn way, but as a
great social pleasure
to be enjoyed, and they have great respect for the quality of what they consume, for the hard work and artistry which goes into its preparation.
So, here is an
insider's guide
to the delights of
Spanish drinks
, some well-known, some hidden gems. Enjoy.
Tinto de verano
Everybody has heard of
sangria
- the mixture of wine, juice, brandy and fruit pieces
which for many people typifies Spain. There is no denying that it is a great drink, but on the down side you can normally only order it by the jug, which can be expensive. If what you are after is a quick, light, refreshing drink, then try tinto de verano a simple mixture of
red wine and lemonade
, usually served in a tall glass over ice - perfect for hot summer nights.
San Miguel beer
Most regions and even individual towns in Spain have their own
brand of beer
, but my person favorite is San Miguel, brewed in
Malaga
, the capital of the
Costa del Sol
. It is a light, crisp beer, with a smooth aftertaste and it goes down a treat on its own or with a meal.
Rioja wine
This northern region gave its name to the
most famous wine in Spain
. The best known wines from Rioja are reds, which go very well with a good steak or other meats. Less well known but equally well worth trying are the lighter rosé versions and the crisp, fresh white wines. There is something to suit everybody's taste and pocket, from good simple
table wines
to
grand reserves
which can live with the world's finest and which change hands for hundreds of euros.
Cava wine
This is the Spanish equivalent of Champagne
and comes from
Catalonia
, in the north-east of Spain. The most famous brand is
Freixenet
, which accounts for over half of all cava sales, although in total there are well over 200 cava producers. Cava is a light, normally dry
sparkling wine
, and it has a very important place in Catalan culture and cookery. Try it either as an
aperitif, or with one of the combination dishes of poultry cooked with fruit for which Catalonia is famous.
Licor Cuarenta y Tres ( Licor 43)
This is quite simply the ultimate
after-dinner drink
. As the name suggests, it is made from a mixture of
43 different ingredients
, including citrus and other fruits, herbs and spices and vanilla, which all together produce a glowing golden drink
with a smooth and warming flavor, containing
hints of chocolate
and
bananas
. Normally served over ice, it is slightly sweet, but with a serious bite.
Don't leave Spain without trying it!
Discover
Find your perfect holiday in Málaga
From 2940 hotels.